Walchit sent me some kickass hot sauces recently, and I've been eating them on everything.  Here's the last two day's worth of breakfast in the SnF household:
Ham steak, scrambled eggs and some leftover au gratin potatoes with his White Devil sauce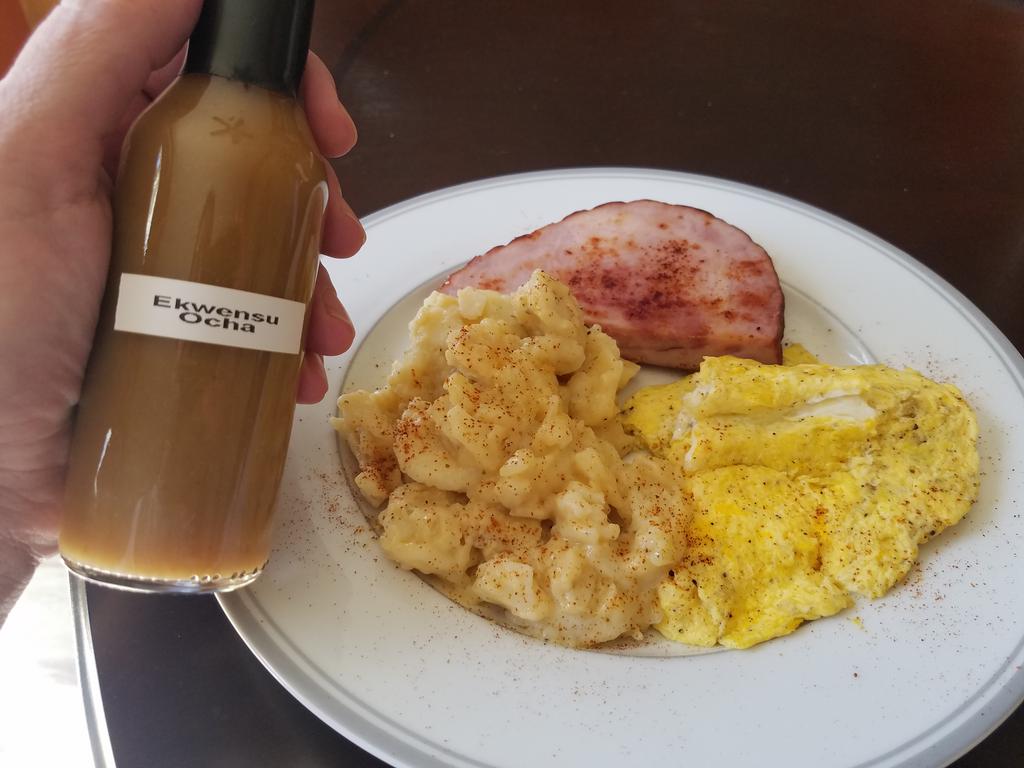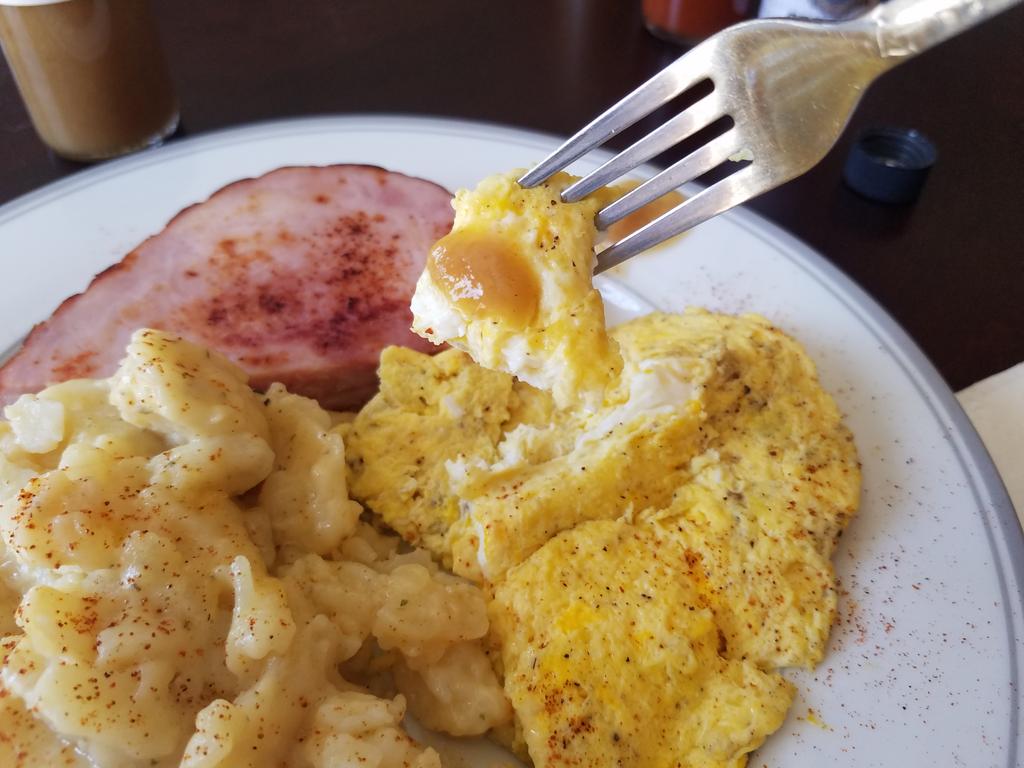 That sauce is so good I had it on the next day's breakfast as well!  Here's some leftover skirt/flank steak sauteed with onions & shrooms, over easy egg and some sourdough toast.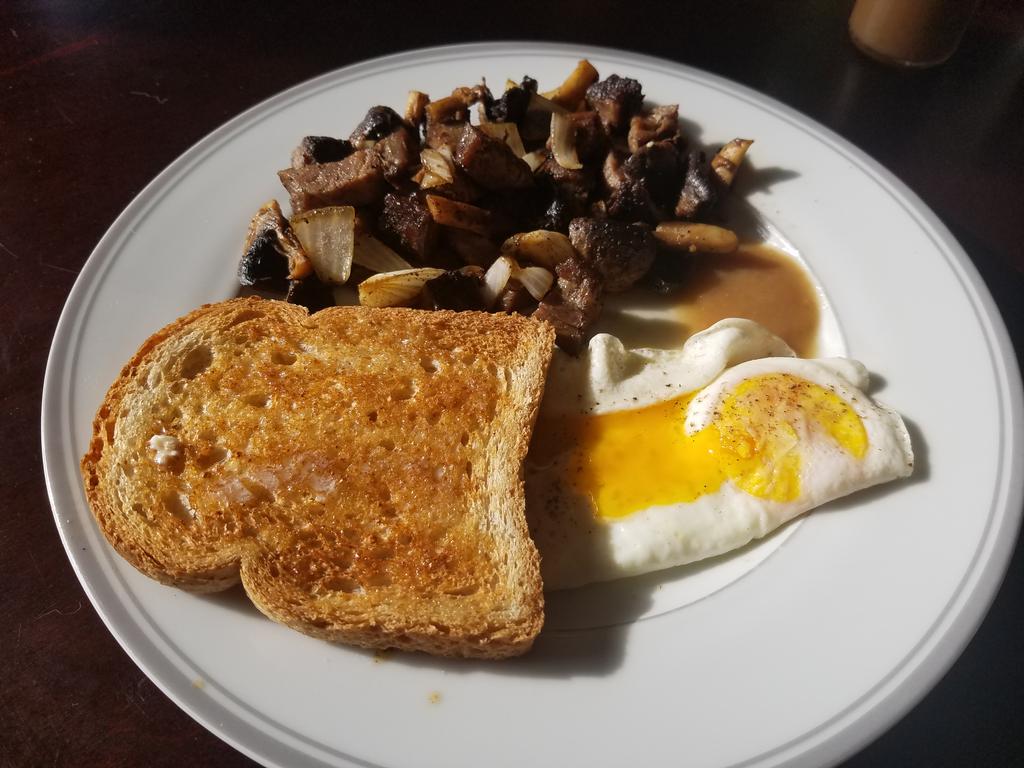 That sauce is so good!