Well the food is in the UDS as I type this and has been for about 3 hours.....
I'm pretty disappointed as I can't control the temps as well as I'd hoped and the UDs is sitting perfectly at 150C (300F) which is far higher than what I want....I'm pretty sure the lid and maybe the base of the UDS isn't sealing properly so that is something I will try and address before the next smoke and i'm really not sure how this smoke will turn out, hopfully the food is ok but I'm in un known waters???
I have a 3.5kg rolled pork shoulder, 2kg corned beef, and a 2kg fatties rubbed with herbs and spices then coated in red wine and garlic sauce then rolled up......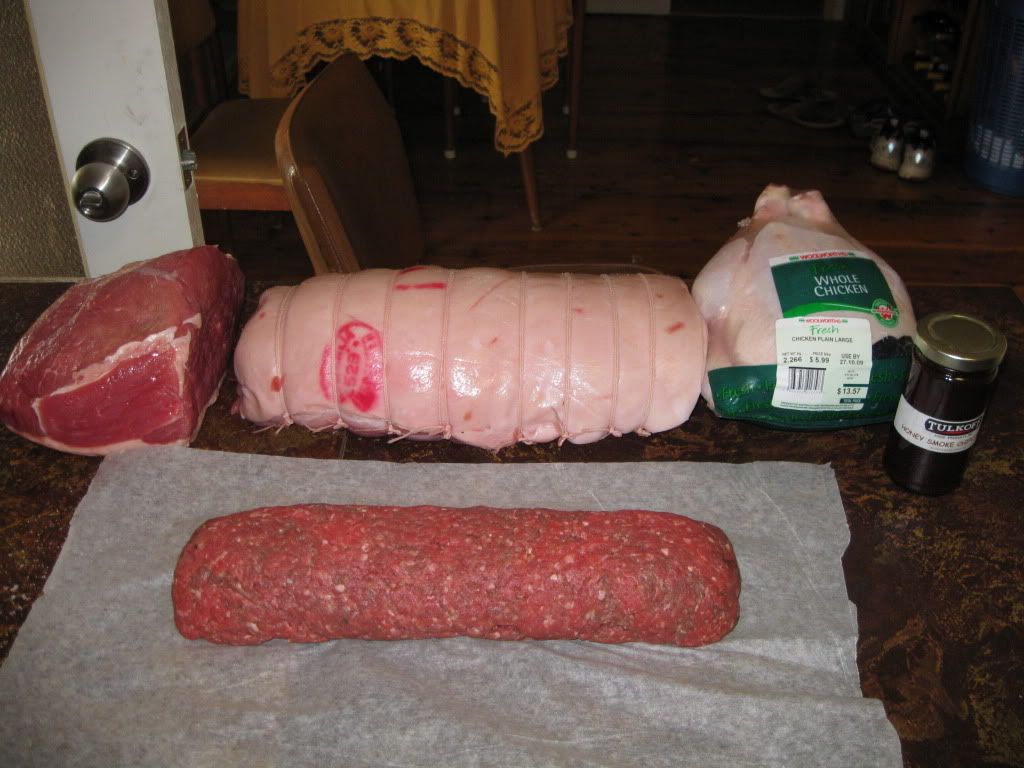 The chicken didn't fit so I might try and cook it later once the fattie is done??