I checked the salmon and it needs another day in the 'nade, so I'll be smoking it tomorrow. Here's some porn from tonights vacuum packing and a pic of the two smokers. I like them so much I have a brand new one in the garage for backup.
Here's the smokers...they are small but you can still fit up to 6-8 pounds of salmon in them per batch....
The salmon chilled and ready to be vacuumed...
Here's some vacuumed "product"...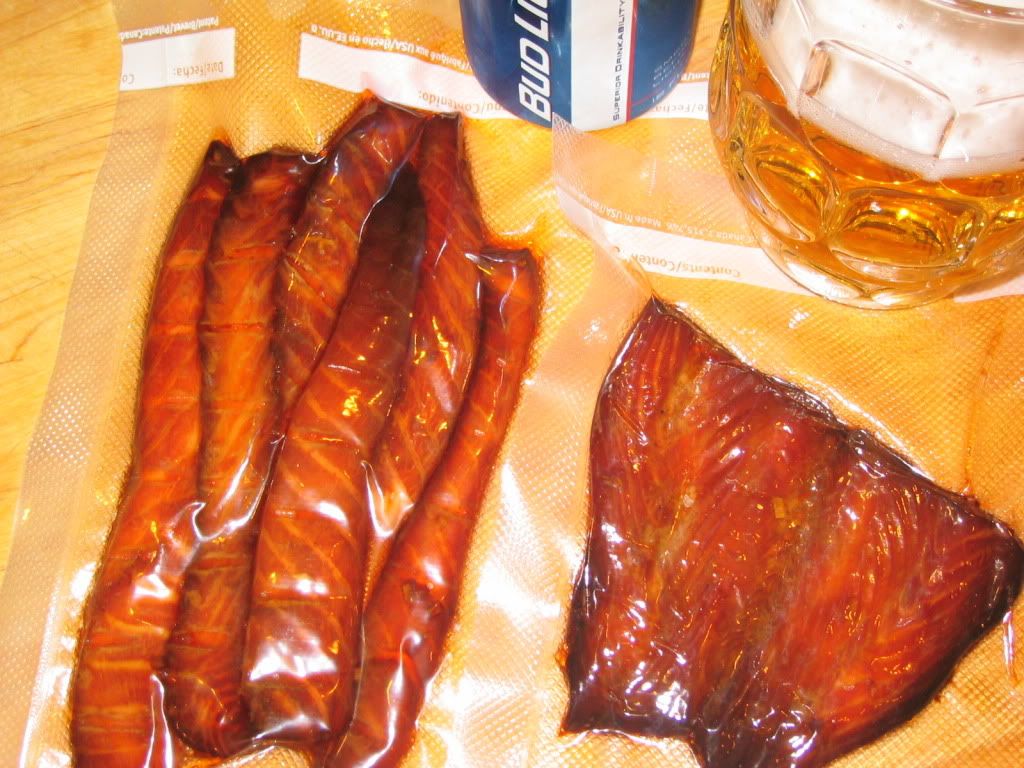 With the Luhr-Jensen smoker, or any smoker set up to do delicate work, anyone can do this stuff. It's some of the most healthy food you can eat with the omega-3 in the fish and the taste...get the feedbag ready!! This stuff is like golden crack! Take the salmon, mix it with cream cheese, roasted garlic, a little lemon zest, capers, shallots, touch of sour cream and you have a fantastic spread that your neighbors will burn your house down to get to...
Cheers, Leslie.