JayT's Shrimp Toast w/ Green Chile Seafood Chowder
Here are the prep and cooking pics:
Made a blond roux and added the veggies and spices
Added a Dogfish Head Midas Touch and drank a few more.
Steamed some mussels and peeled some shrimp
Made the topping for the shrimp toasts
Ready for the oil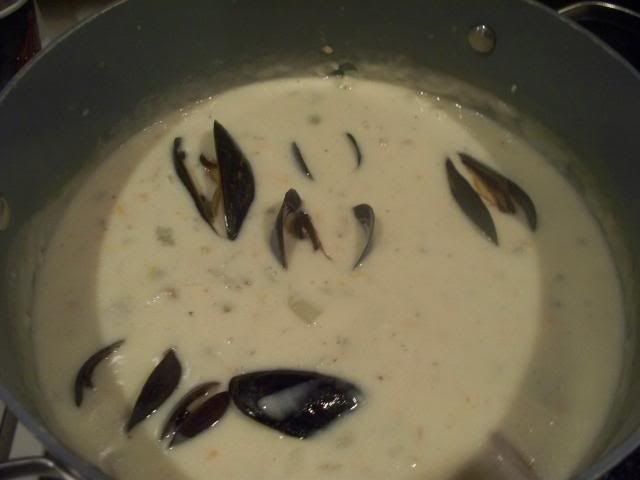 Everybody in the pool
Put some of Buddy's Smoked Hab Jelly on the toasts (man is this stuff good!)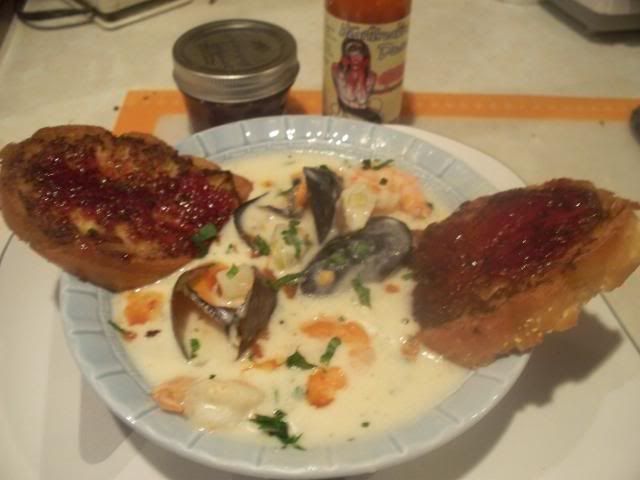 Added a little Heartbreaking Dawn's 1841 to the chowder at the end just to kick it up a little more.
Edited by JayT, 03 July 2011 - 12:29 PM.