Cleaning out the freezer and came across a couple of bags of chocolate congos. Decided that today was a good day to go between the pool and the smoker, so fired them up with a nice combination of mesquite/cherry/apple. Now all I have to do is decide what to do with them - thinking of dehyrdrating some and making sauce with the others. Here's some pictures before I figure out what the end product(s) will be.
Before the smoke:
Beginning the smoke: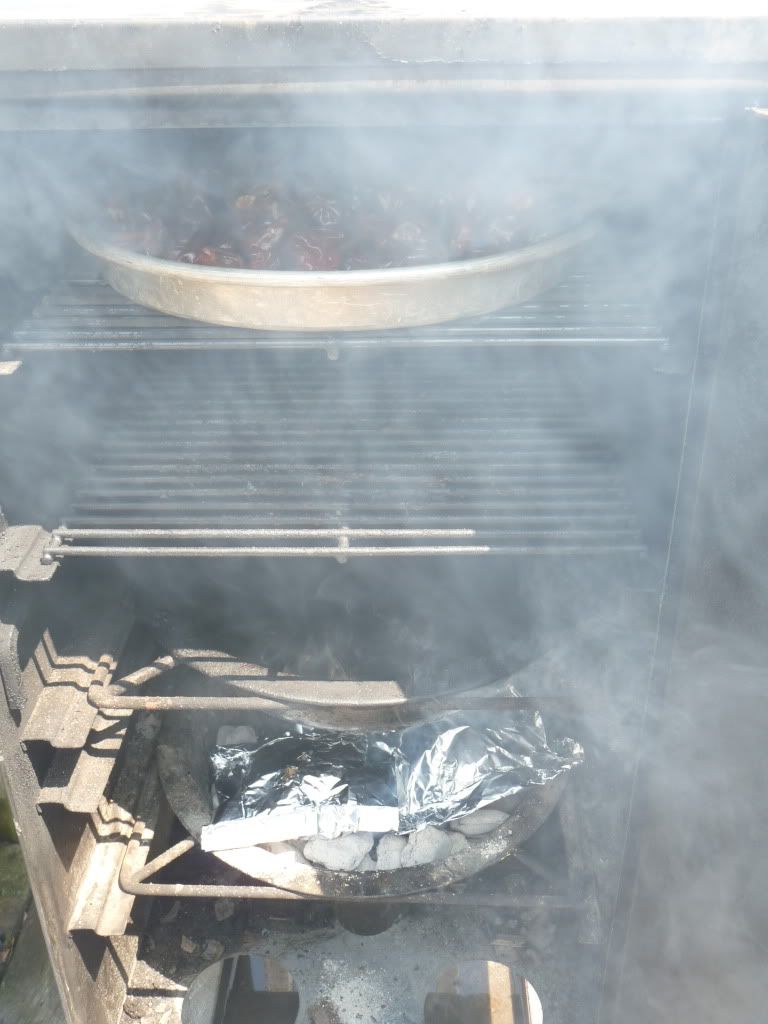 Mid-point of the smoke: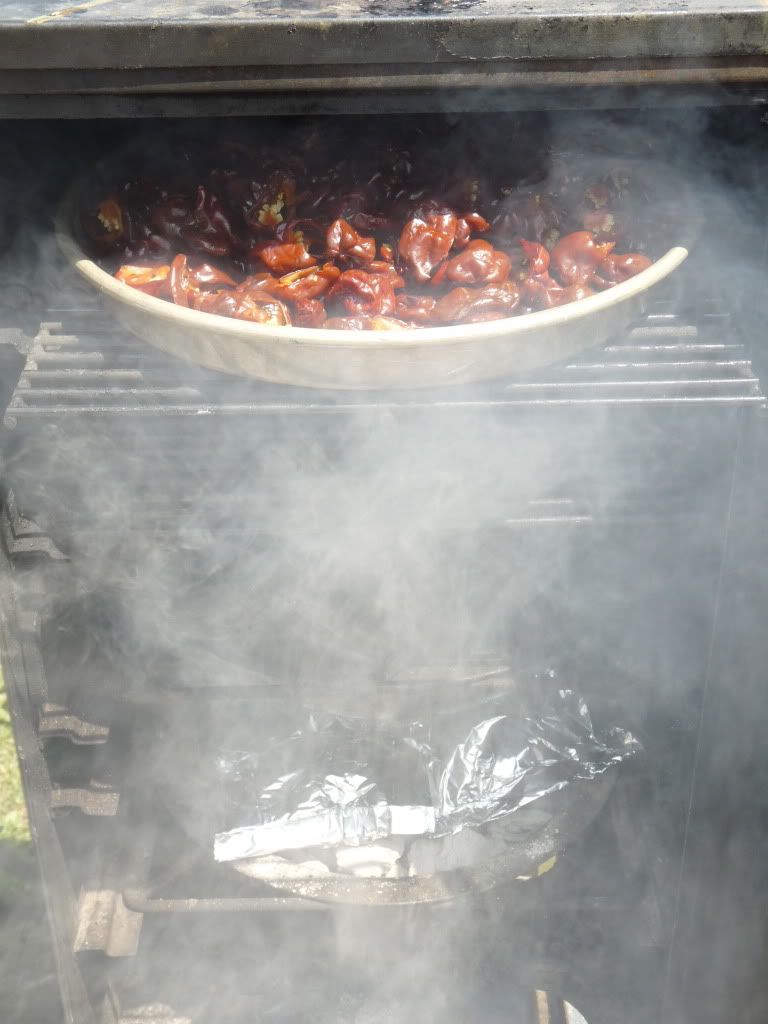 Smoke complete: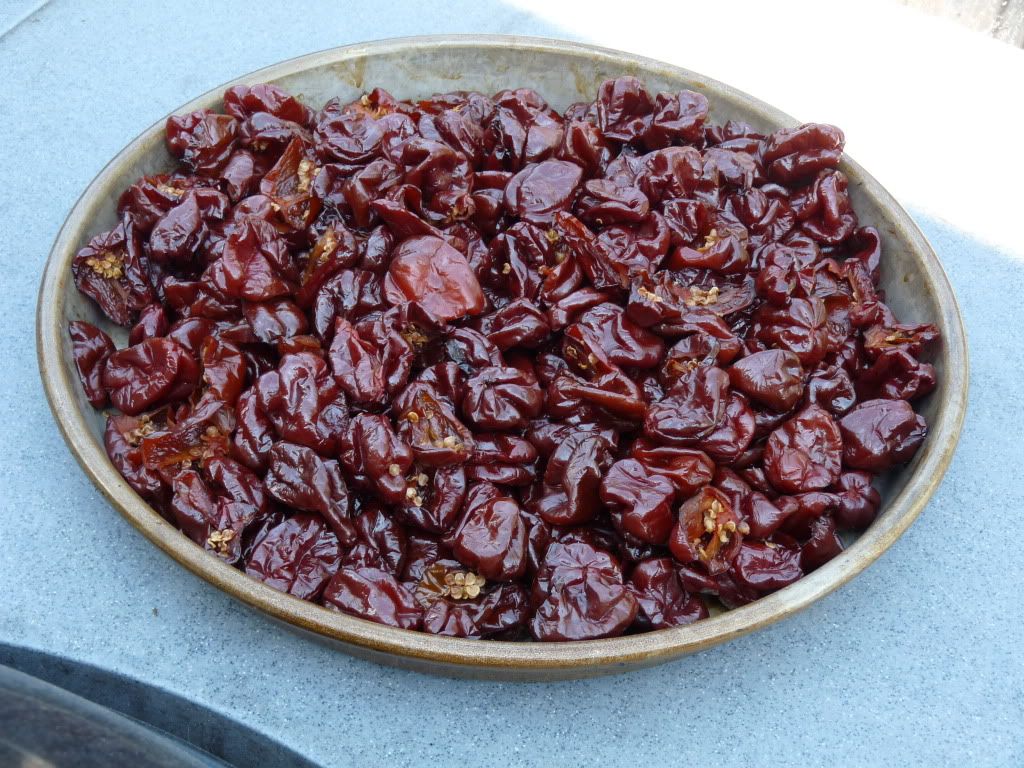 3 full quarts of prime smoked chocolate congos: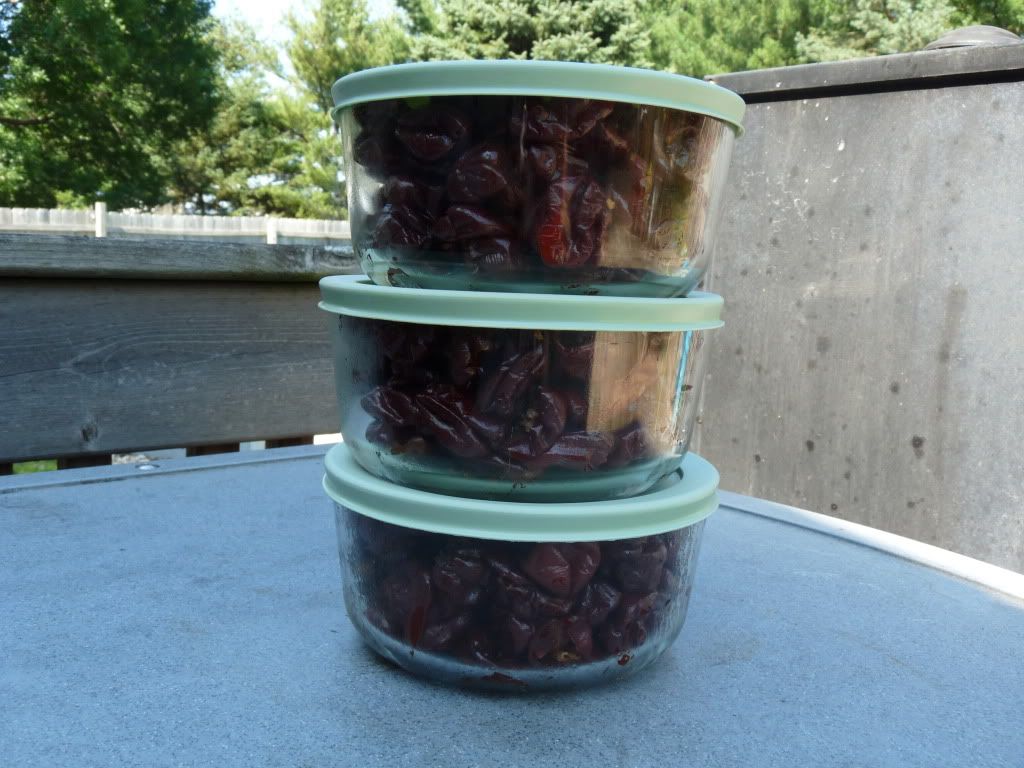 Edited by buddy, 02 December 2012 - 08:39 PM.