So early this year I started growing Tomatillos out in the nursery. Mainly because I sell HOT pepper plants and most people like to make hot sauce with them and tomatillos make a good sauce base...so....I grew them
Sold quite a few actually, and had a bunch of them ripen up recently so I figured it was SAUCE time!!
The name I gave it is Swamp Bhuty Stinger..."Swamp" for the tomatillo green base, "Bhuty" for the Bhut Jolokia pods in it, and "Stinger" for the Trinidad Scorpion pods in it
Plus it does "Sting the booty" on the way out the next day!! Ha Ha
So this sauce was born
Heres how it all went down in Chef Dale's Kitchen tonight....
These are the Peppers going in this sauce... Trinidad Scorpion Red, Bhut Jolokia Red, and Red Congo's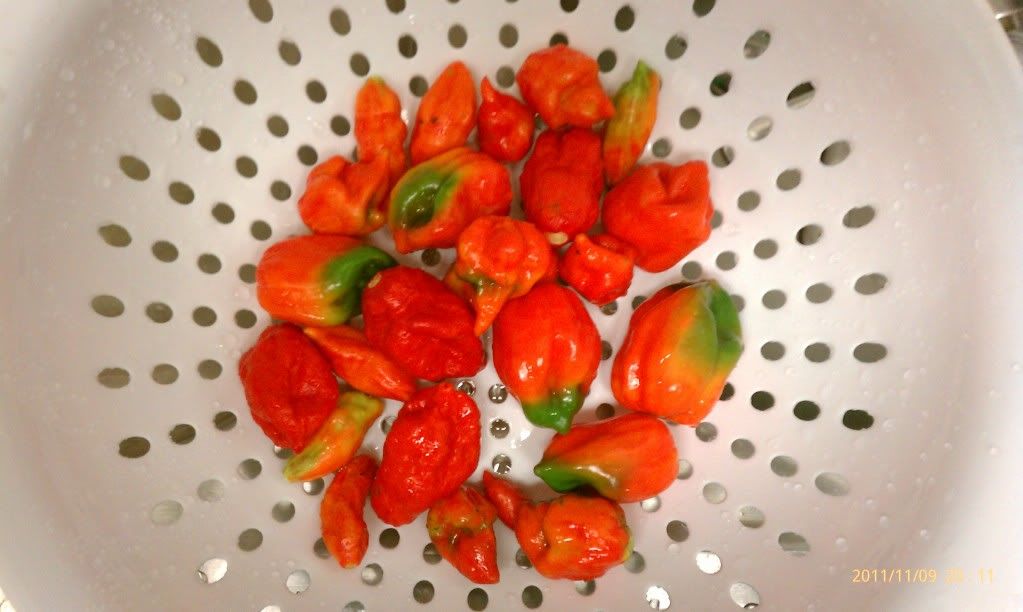 This is how the sauce starts with a puree of Tomatillo over medium low heat...
Next we have some peeled garlic cloves that are added...whole!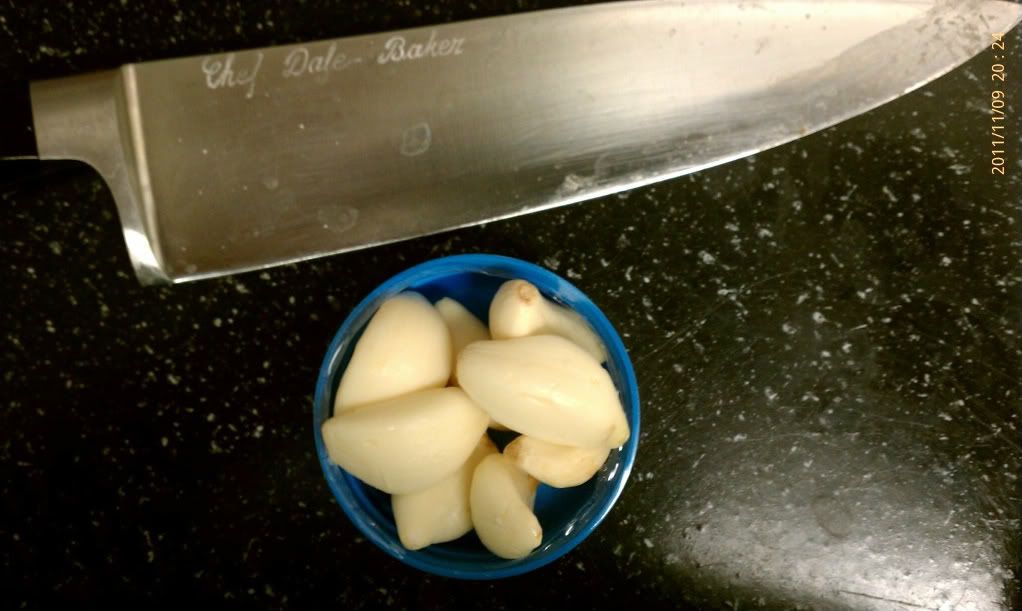 Let that cook for about 5 minutes or so...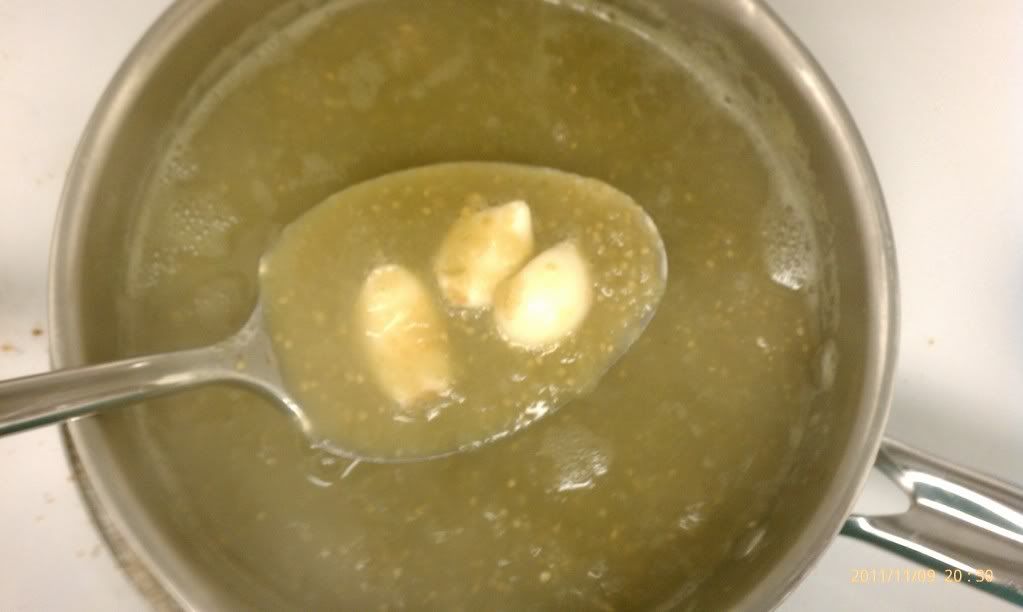 Then add the fresh PEPPERS
I dont cut or slice or mince or dice my peppers...I find I get better flavor in the sauce if I just tear the peppers in half and throw them in!
Let the blender do the rest later.....trust me here....dont knock it till you try it...First pic is a cross section of the Scorpions i used in this...yes seeds and ALL!!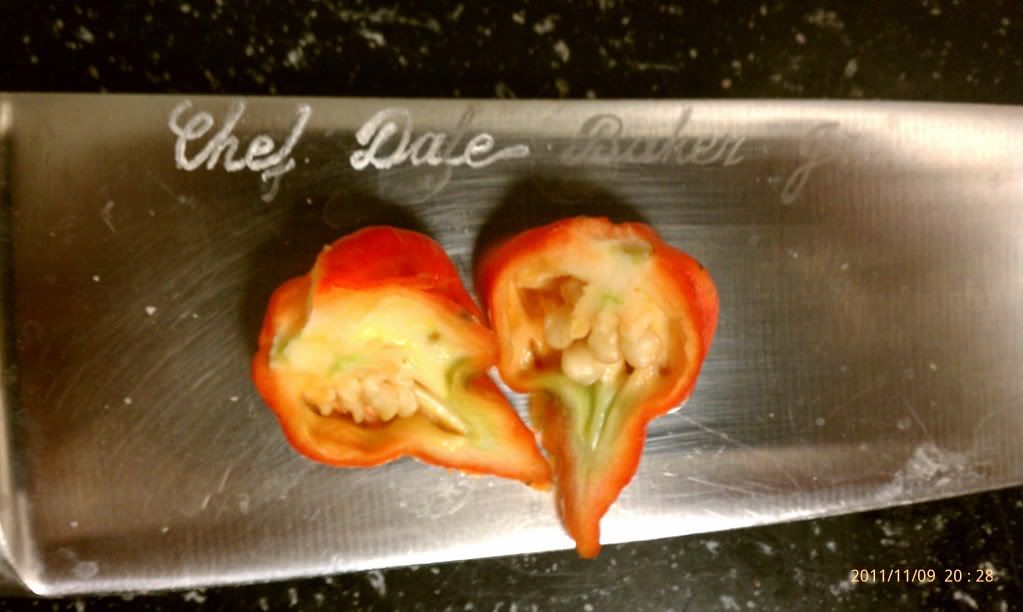 The peppers torn and added to the sauce...still over medium low heat..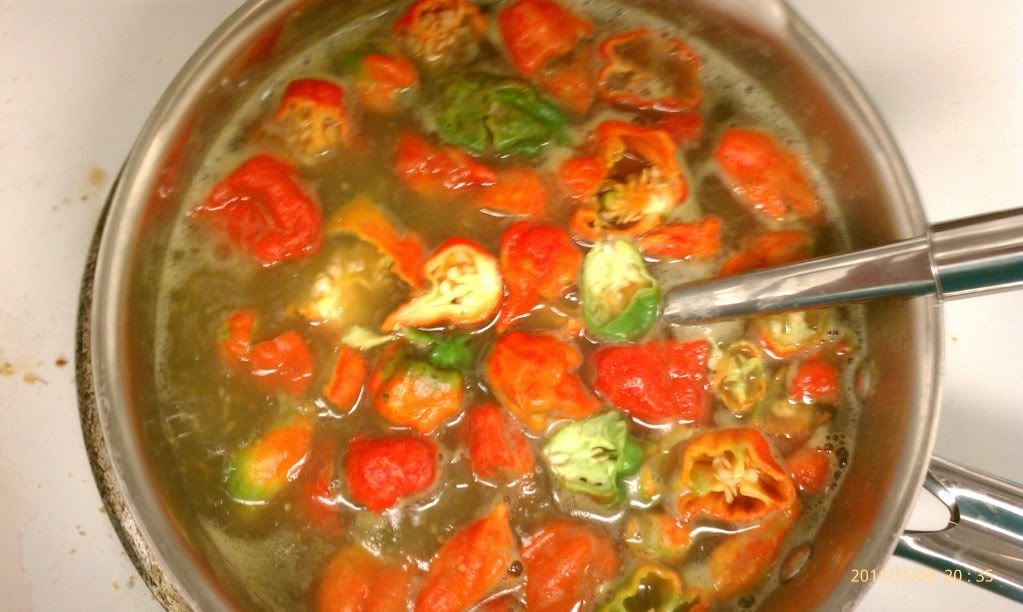 We are going to now add a little fresh ground Sea Salt...
And fresh ground Pepper...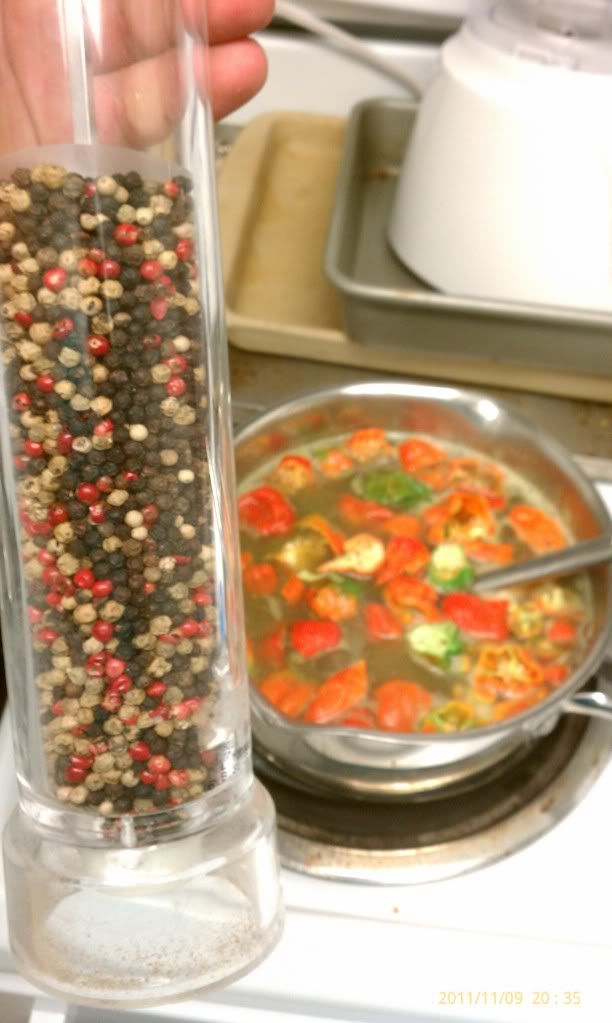 to be continued....