Here's just some pics I snapped today of some of the wildlife around here... 35 feet from my house.... REALLY wild.
Deer Raiding the bird Feeder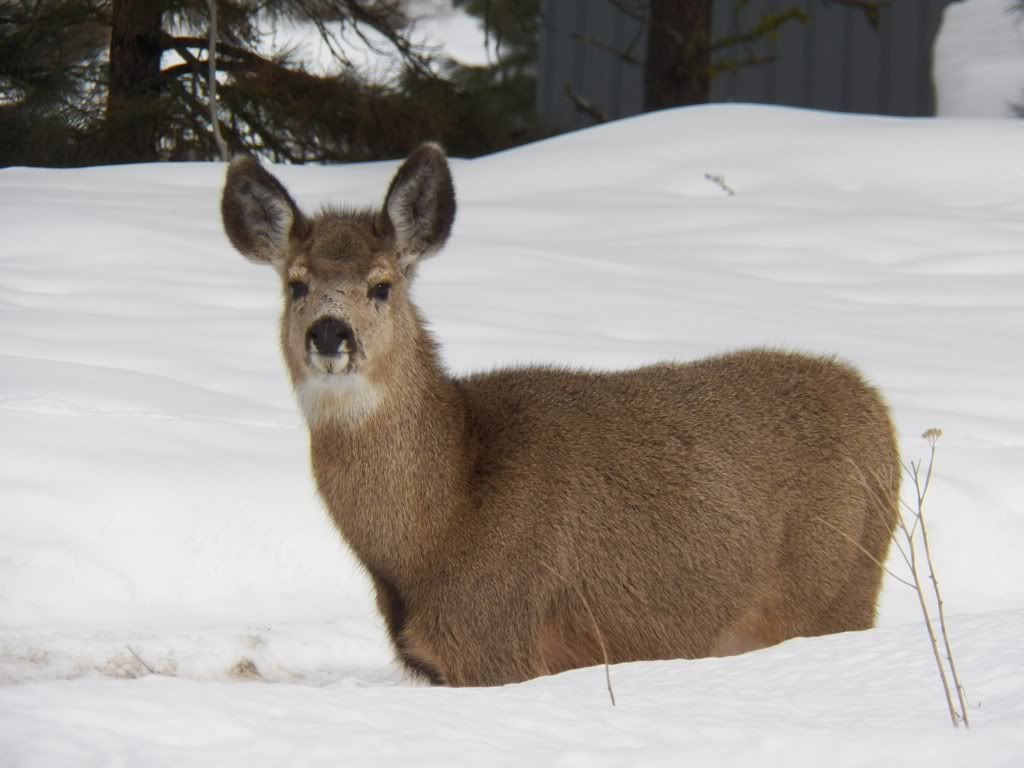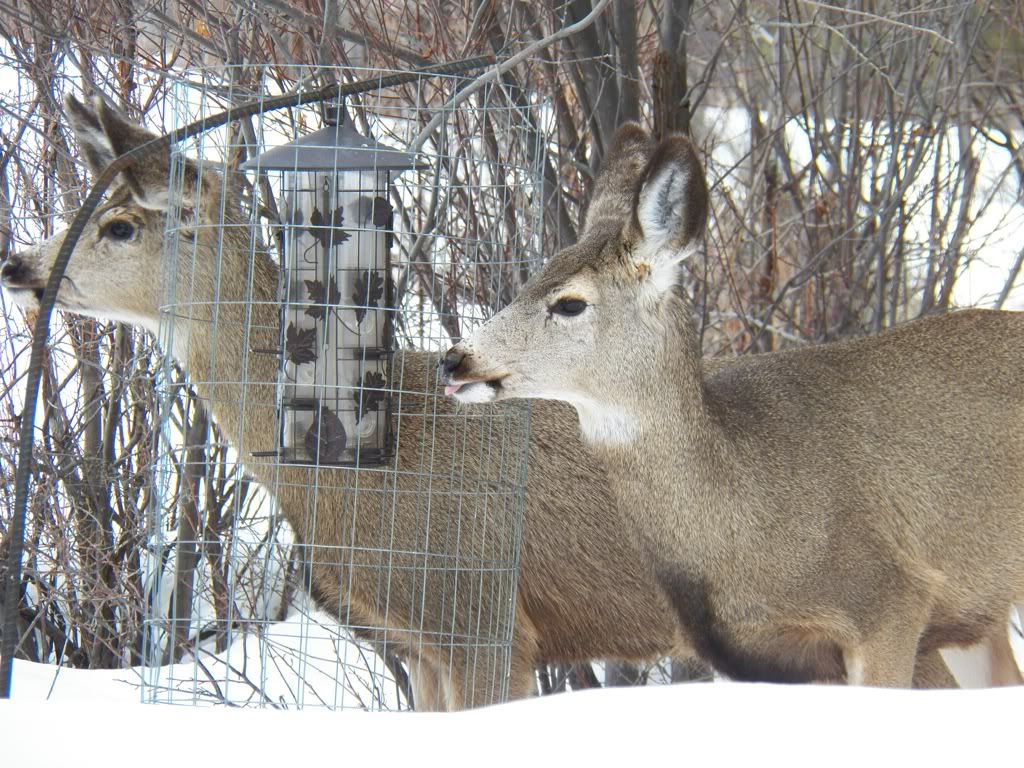 Just as we were sitting down for or afterwork refreshment, this Peregrine Falcon came down and caught a vole, and by the time I got the Camera, he was eating it on the fence post.
The last pic was lucky, I just happened to click while he flew..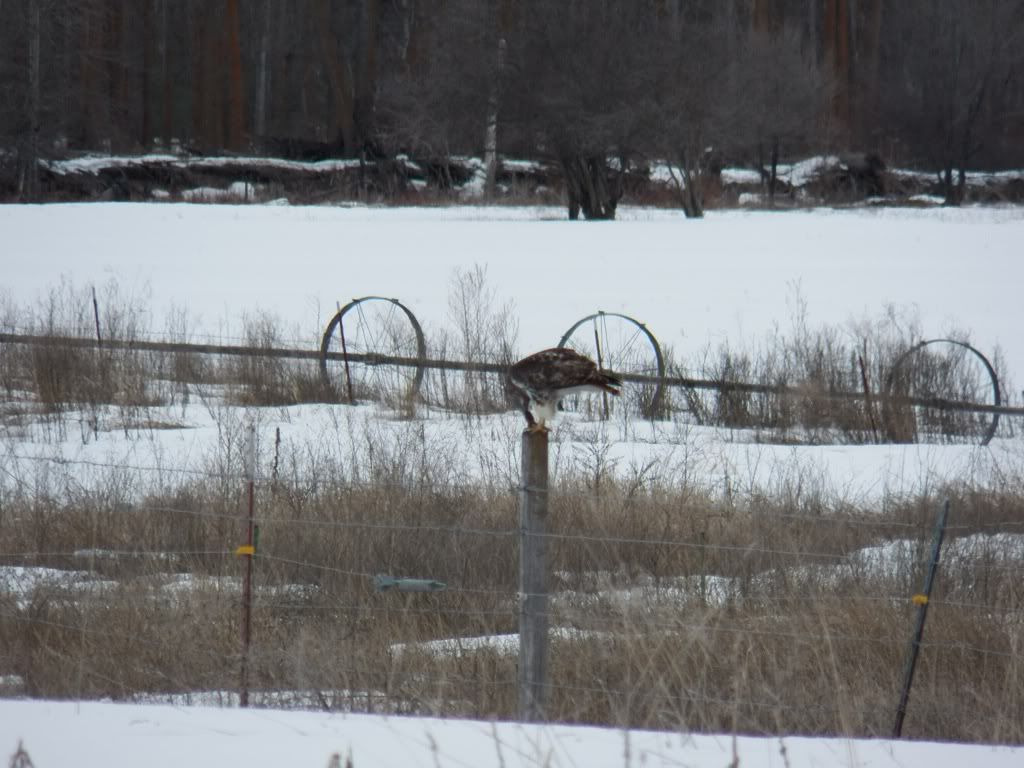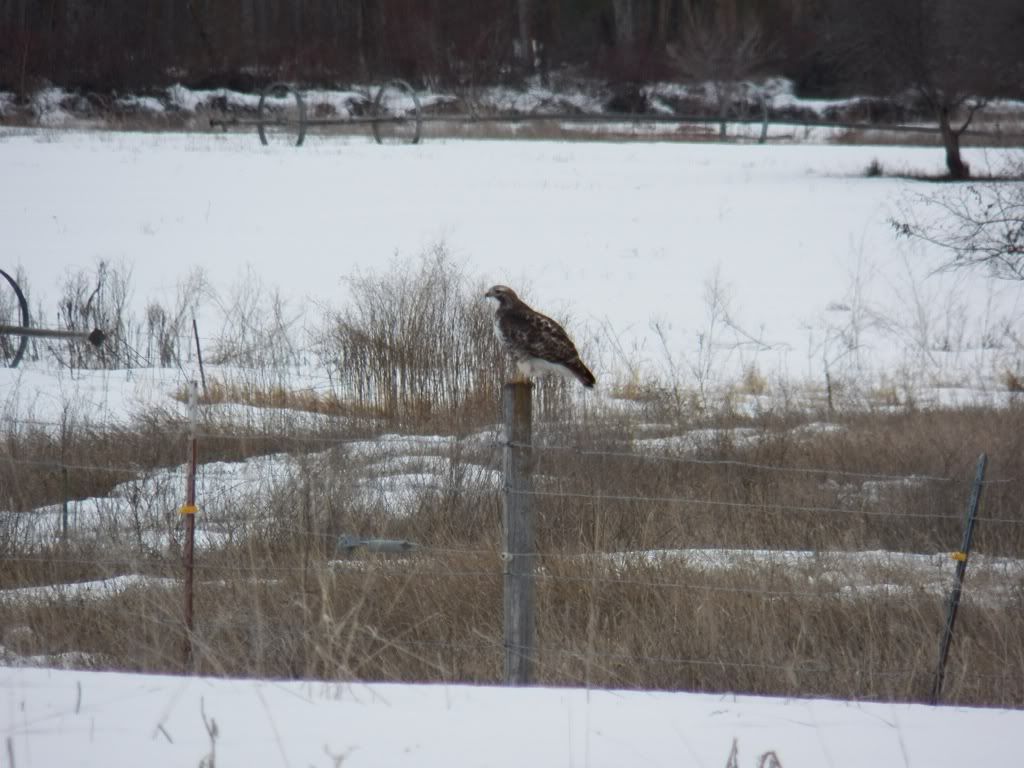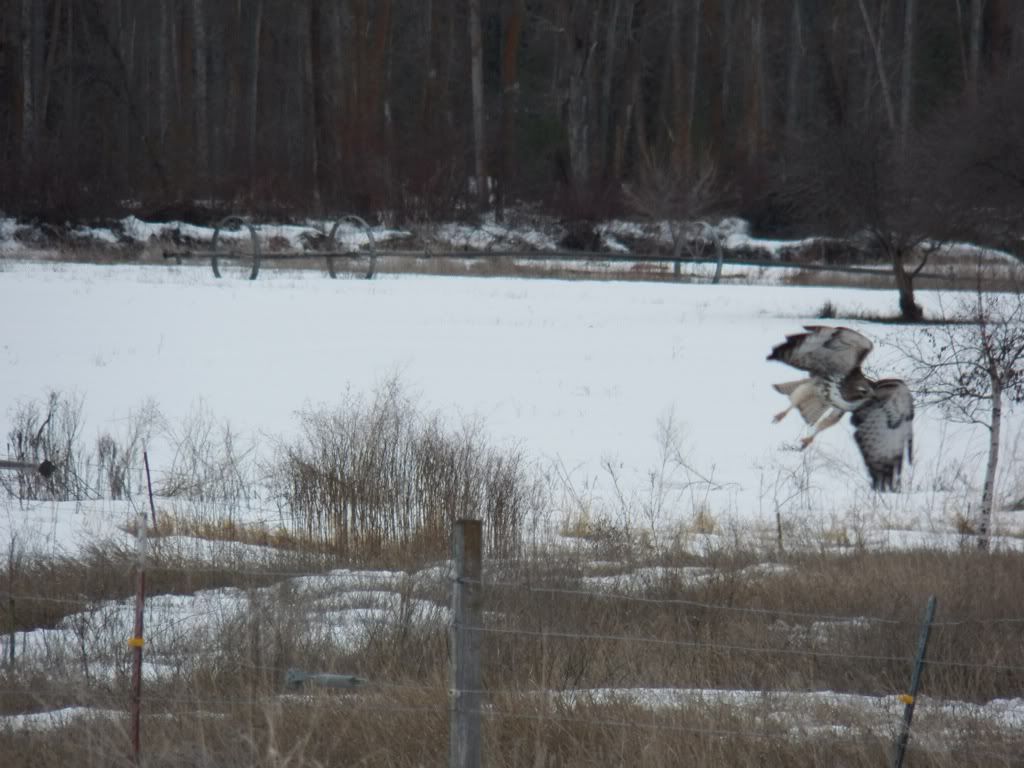 It ain't smoke, but you should like these Rich...