LunchBox's Paired Piggy Pleasure
Ingredients:
6# Pork Sirloin
Fresh garlic
2 yellow onions
bunch green onions
bunch cilantro
6 roma tomatoes
2 large carrots
10 tomatillos
1# brick of Monterey Jack cheese
Corn Masa
a dozen corn husks
a few limes
corn oil
Shiner Bock
orange juice
2 cans La Sierra Black Beans
1 can Rotel
black olives
pickled jalapeno juice
Chiles: 3 poblanos, 2# New Mexico Hatch (hot), pre-roasted and bagged, 8 jalapenos, about a dozen serranos, 3 peach habaneros,
2 peter peppers
, 6 dried (red) Hatch/NuMex Hots
Spices: "special" t-scorp flakes, sea salt, black pepper, white pepper, roasted cumin, cumin seed, roasted coriander, hungarian paprika, california chili powder, "black" chili powder, granulated garlic, granulated onion,
Methods:
Carve off 1 pound of pork, or if it's sectioned, like this one, take a pounder out.
Tamales: Heat wok with corn oil until crazy hot, while it heats up, cube pork, and season with black pepper, white pepper, fresh minced garlic, sea salt, lime juice, red and black chili powder, paprika, cumin seed, a handfull of chopped onion, and a chopped jalapeno. Toss it in,and sear. Let it cook until juices start coming out, then stir in a little Shiner Bock. Over the next two hours, stir in a little more beer, and some of the water from blanching the peppers/tomatillos for the tamale sauce. Let it boild down, and smash it up with a spatula until you get the consistency of...well...tamale filling. Roast a few poblanos, rinse, peel, and slice into strips. Combine masa mix with garlic powder, black peper, salt, cumin, and t-scorp flakes. Smear masa on corn husks (gotta soak those for 10 minutes or so beforehand), lay in a couple strips of poblano, then spoon some meat in. Wrap 'em up, and steam for 2-3 hours...these took 3, since I like thick masa.
Tamale Sauce: Boil 2 carrots, 3 habs, 6 dried red Hatch chiles, 6 cloves garlic, half an onion, for 10 minutes, then add 2 romas, 1 jalapeno & 1 serrano for a few more minutes. When tenderish, toss in blender, reserving the liquid (see above). When mashed up really well, add juice from 1 lime, and some of the liquid back in to thin it a bit. Add ground cumin, ground coriander, black pepper, sea salt, and black chili powder. Puree, taste, then grab another beer because that was some hot shit...both thermally, and chemically.
Carnitas: cube 5# pork into chunks the size of a lemon. Toss in a pot, cover with water, season with cumin seed, salt, black and white pepper, red and black chili powder, paprika, granulated garlic/onion. Add a dozen or so cloves of garlic whole but crushed, and the 2# of Hatch green chiles. Set to a steady low boil. After 2 hours, add a half cup of orange juice, 6 tomatillos, and 1 onion sliced up. Continue the low boil until juices reduce down to about an inch thick...should be another hour+. Turn heat off, but leave it there.
Tomatillo Salsa: Blanch 6 tomatillos, 6 jalapenos, 12-14 serranos, 1 roma, a few cloves of garlic, then toss in blender, and mix until lumpy. Add can of Rotel with juice, a little pickled jalapeno juice, and the juice from a lime. Season with salt, granulated garlic/onion. Serve with cilantro and onion, but don't add them until it's time to eat it.
Black beans: 2 cans of black beans, add diced jalapeno, roma, onion, and cilantro. Season with granulated garlic, black pepper, black chili powder, and sea salt. Bring it to a boil, then turn the heat off.
Throw it on a plate, and garnish with green onion, cilantro, and jack cheese.
The last step is critical for the WIN:
Begin eating immediately, and say to hell with the throwdown tonight. The following day, heat everything separately, and try to plate while a 7 month old growls at the fish tank, and a 4 year old screams bloody hell because he caught the his "wiggly-worm" in the zipper on his PJ's. Forget to garnish with lime wedges, chopped olives, and rings of Peter-Pepper (see "
irony
"). Take a few pictures, then sit down to eat after it's all cold. For desert, load pics, crash computer, restart, retype, reload. Is there any Shiner left?
ENJOY!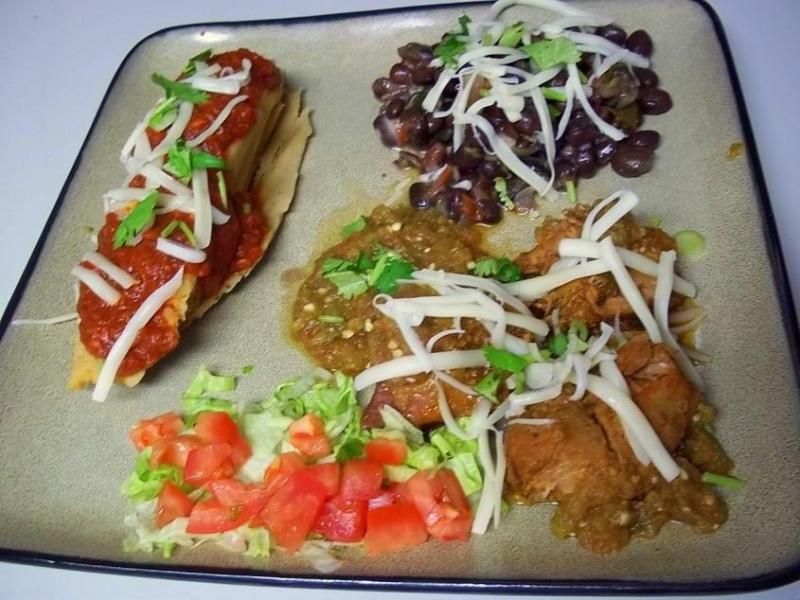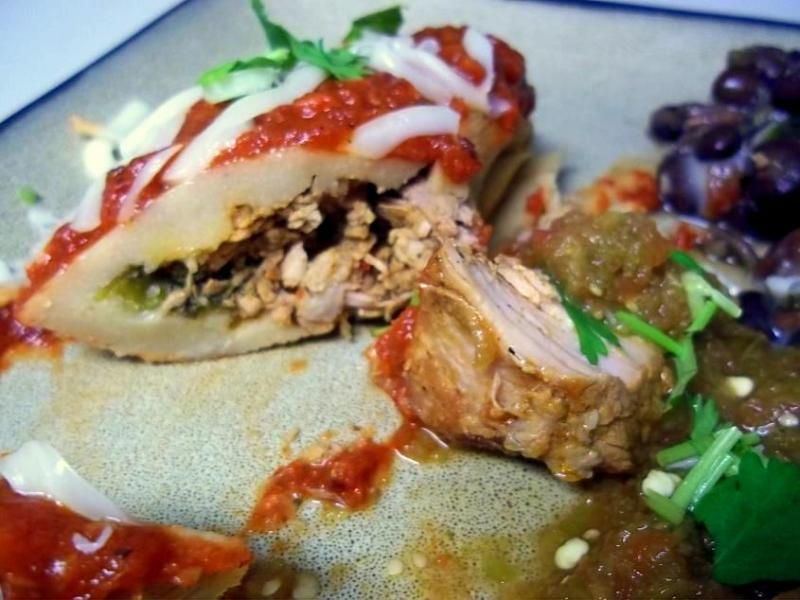 Edited by LunchBox, 04 December 2011 - 07:20 PM.