Auction ends Monday 9:40 PM PST. Pod auction, US only, Paypal.
I have 4 small flat rate boxes of pods. These pods represent the 5 families (species) of chill (Capsicum): annuum, frutescens, pubescens, chinese and baccatum.
Here are the pods included:
Orange Rocoto (pube)
Black Naga (chinese)
Aji Lemondrop (baccatum)
Biker Billy Jalapeno (annuum)
Norcal Thai (annuum)
Paduang/Kraraeng (frutescens)
Tobago Seasoning (chinese)
Jalabanero (chinese/annuum)
Yellow Orange Bird (annuum or frutescens)
The auction winner may buy as many boxes as they want. Remaining boxes will be offered to the runners up. All payments due by Tuesday 7 AM PST. If the highest bid breaks $30, the winner will receive their pods in a medium sized flat rate box stuffed with dried pods from 2010. Minimum bid $10 with $1 increments.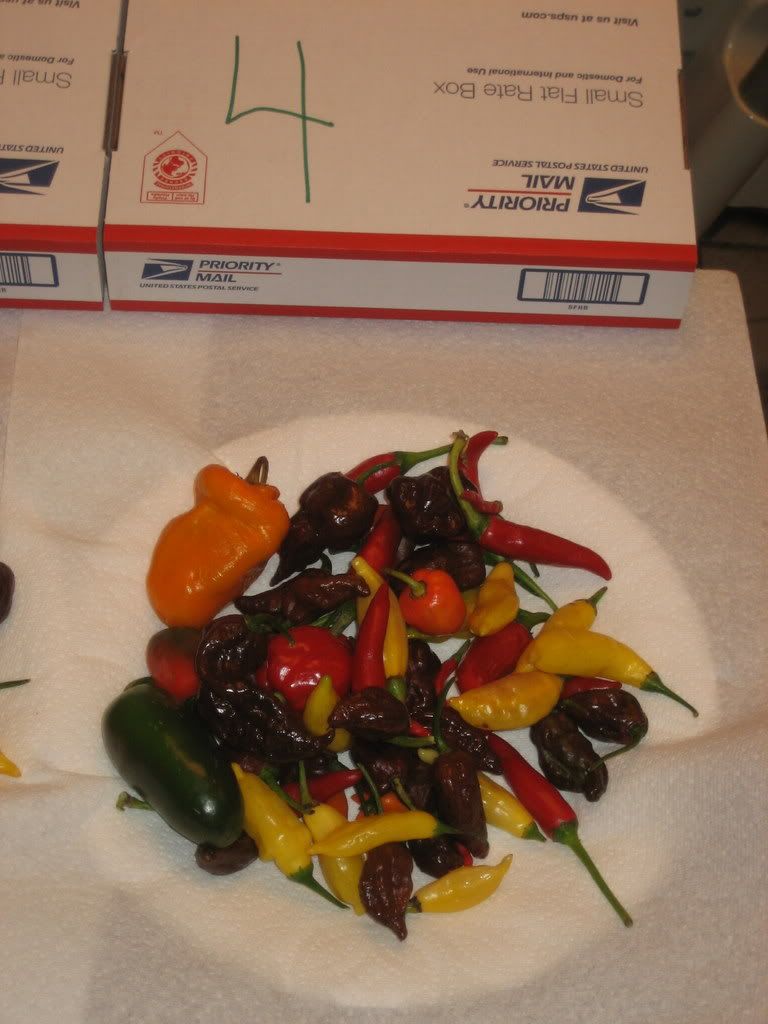 Do I hear $10?