Last season I crossed two of my favorite peppers, a Chocolate Bhut Jolokia and a Fatalii, the Choco Bhut was nice and gnarly and the Fatalii was long and truly yellow. I've been real curious to see what color this would ripen, well here it is.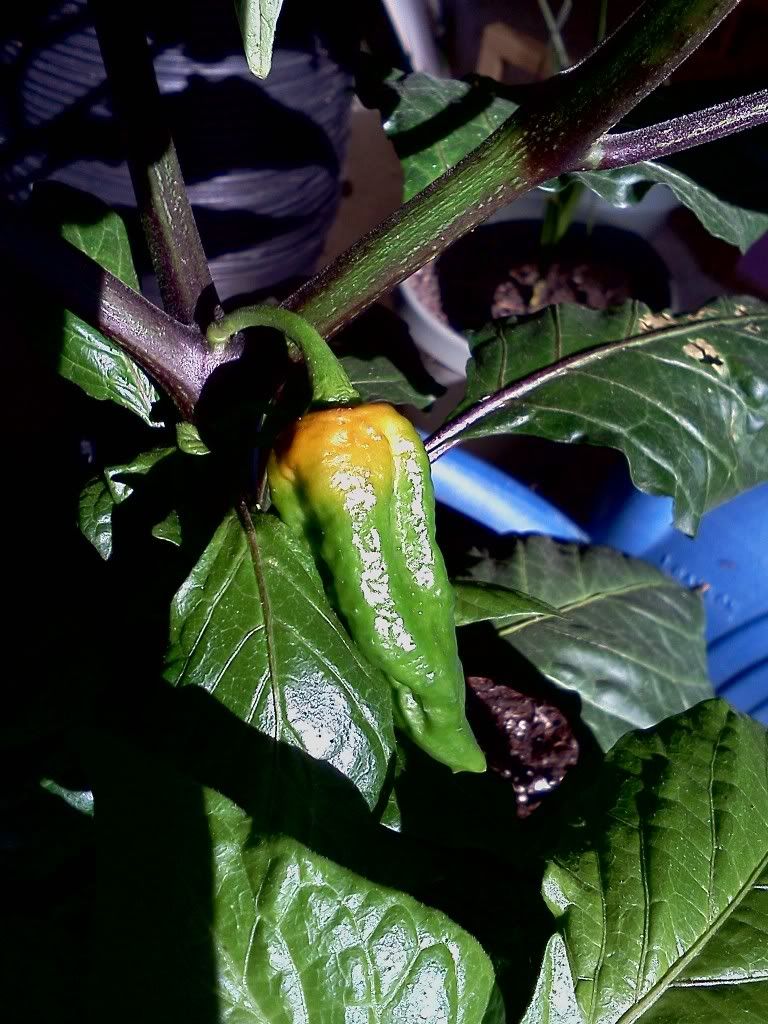 Now if the seed looks good in there I suppose I could try to grow the F2 this year too.
Edited by Spicegeist, 12 September 2012 - 06:04 PM.