This is my second season growing superhots. I decided to branch out and grow some tasty peppers that others will enjoy. I've been collecting and buying seeds busily!
So i decided to start my seeds early-mid january since last frost date last year was in early april. Here is my list. Some i bought, some i got for free from the amazing THP members! Thanks again all,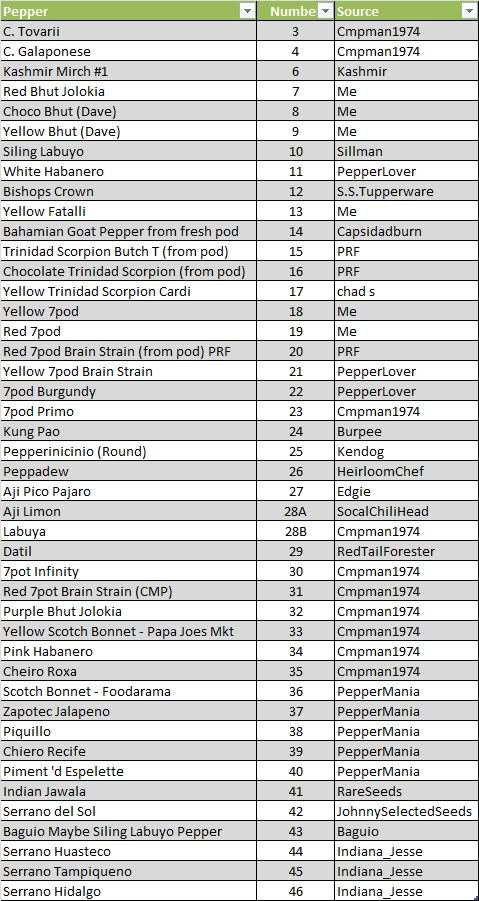 I'll be germinating my seeds in cups. I had great success last year using this method. Once they sprout, i'll move them to my 72 plug seed tray. I'm using gardener's supply germinating mix. It has very fine peat, vermiculite, and trace minerals and is pH balanced. Once they get their true leaves, i'll move them to 3.5x5 inch pots (P86D) and 1 pint root pouches (just to experiment). After that they will go into their 5, 7, 10 gallon root pouches and plastic nursery pots.
I started the kashmiri seeds 1 weeks ago to see if the dried pods' seeds i got from UK were viable. They were! So these were the first to go into the 72 plug tray.
I have some plants in the garage under flourscents that are overwintering since november. They are brain strain, red bhut jolokia and chocolate bhut, red and yellow 7pods, fatalli, and a bhut-habanero hybrid. Also some annums like serrano and kung pao just to see if it works
I dedicated one room in the house as my "plant room". Pretty bare bone, its a 48 inch wide, 7 foot tall steel rack. 2 of the shelves each have 4 T12 GE aquarium and plant flourscent bulbs. I have a heat mat where they cups are sitting on to help in the germination.
The Plant Room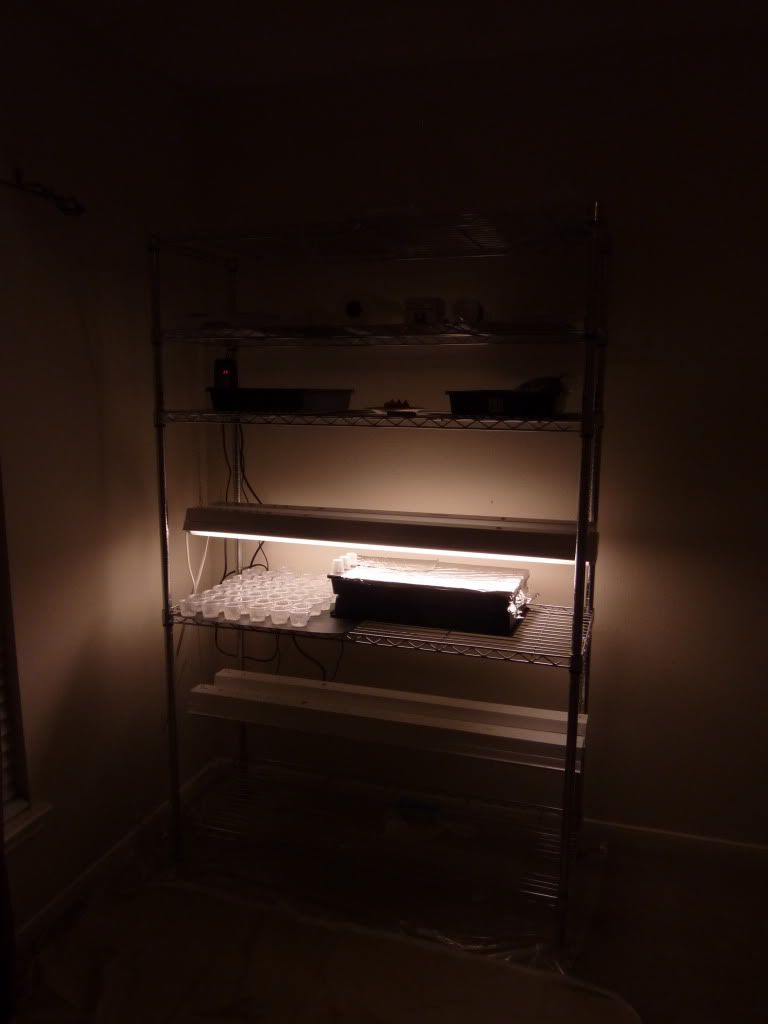 The Seeds in their cups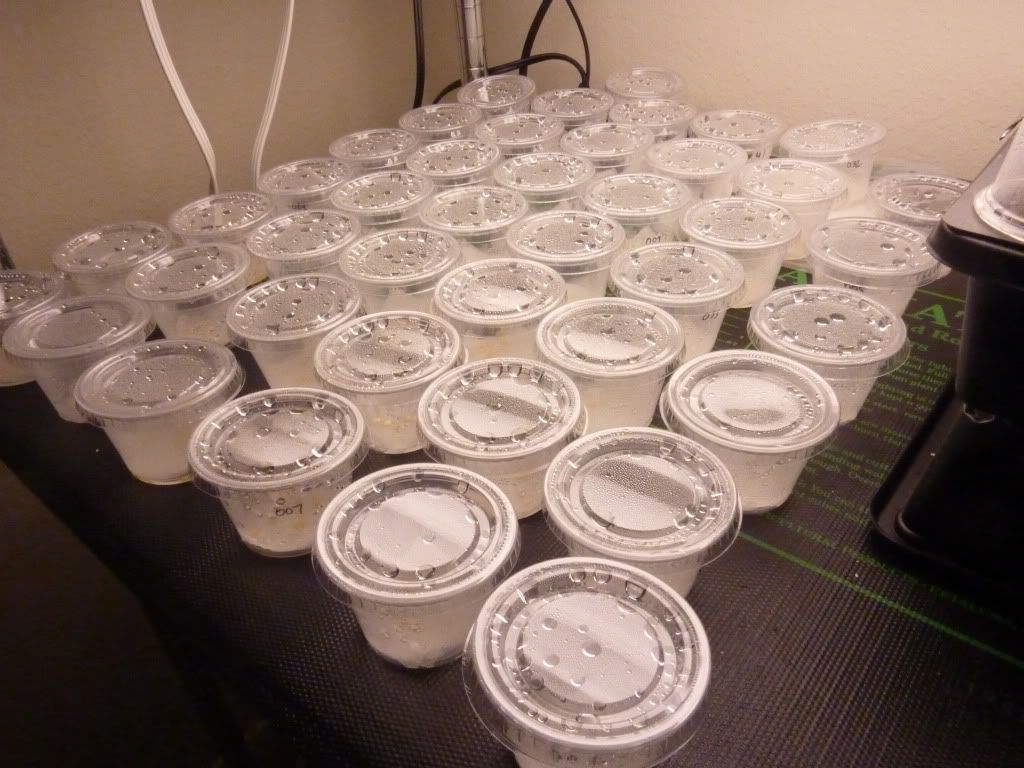 The Kashmiri Mirch in their 72 plug tray, i'm using little cups as a "dome" to keep humidity in. Using foil to cover the other plugs so water doesn't just evaporate away making the germinating mix really dry and also keeps it from growing algae.
Lets see how it goes! Wish me luck!
Edited by PepperJam, 09 June 2012 - 09:53 AM.