I have been craving a good burger and this thread was just the straw that broke the camel's back. Mrs. JayT likes a variety of toppings to choose from and I usually make myself several different burgers when I cook them so here is a look at two. All are made on toasted onion rolls with sharp cheddar and 80/20 ground chuck cooked in the bacon fat.
Some prep/action shots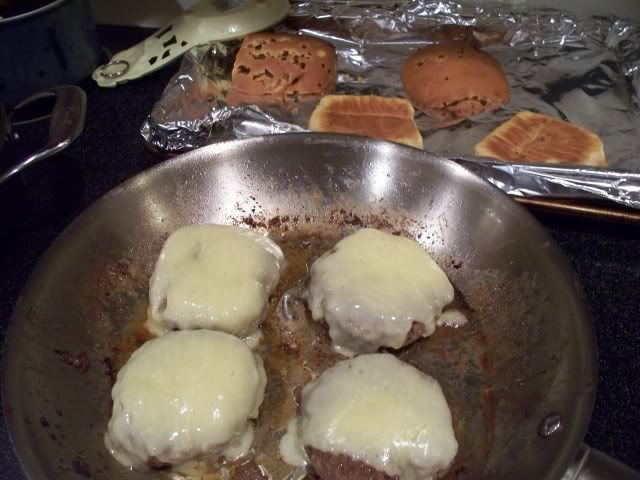 The first one incudes bacon, lettuce, tomato, homemade spicy pickle, and smokey jakes pit sauce.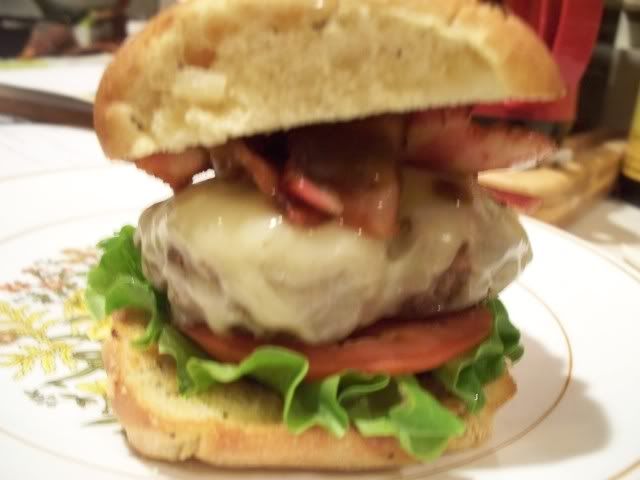 The second includes sauteed mushrooms and onion, mayo and LDHS' green sauce. Official review coming soon.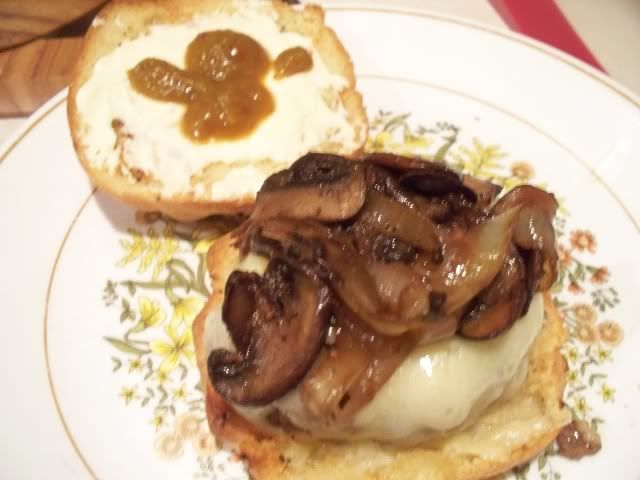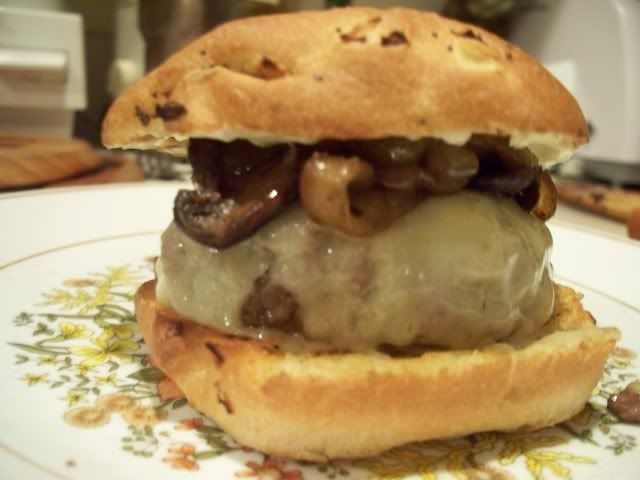 Now it is sake time again...