Thought i start a grow log. First time growing from seeds, have had habaneros and birds eye in the past but were all bought as seedlings from the nursery.
I have 8 varieties that i am trying... to grow they are:
Dorset Naga
3/3
7 Pot
1/3
Bih Jolokia
0
/3
Chocolate Habanero
1/3
Black Pearl
0
/3
Black Prince
1/3
Explosive Ember
0
/3
Costa Rica
2/3
Having not much experience in this field at all i have tried to keep the plan fairly simple and we'll see how it goes. Total of 24 seeds were to be planted. I soaked 3 seeds of each variety for a few hours first then planted them in jiffy pellets and put them inside the mini greenhouse on a heat mat. Unfortunately the heat mat has no thermostat but sits most of the time at 10deg above ambient.
They have been in there for about 3 weeks, 6 seeds have germinated and been potted up and two more are just breaking the surface. The three nagas are potted, 1 costa, 1 7pot and 1 black prince.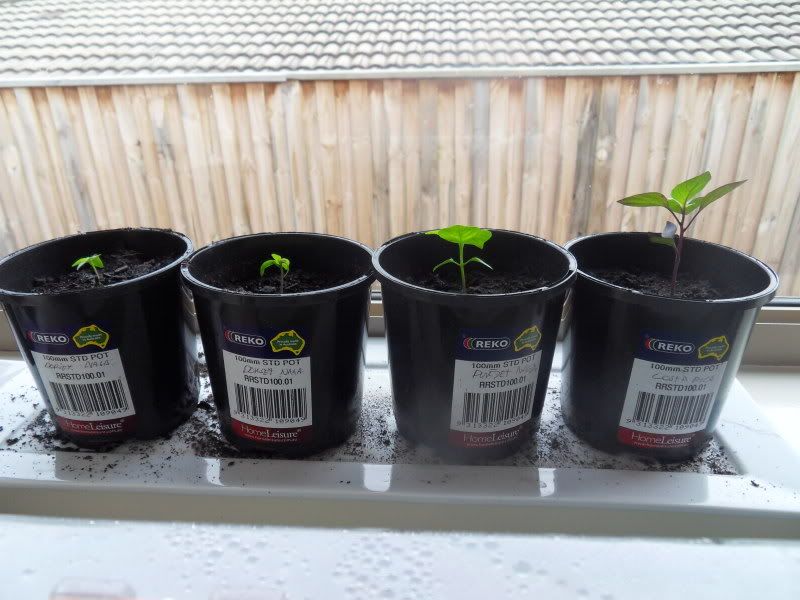 So thats where we are at the moment. They are all located on the window sill which gets good sunlight for the majority of the day. I am planning on getting some lights but i thought i would keep it very very basic and cheap at the moment and see what happens.