Scored a $20 lamb leg from the butcher today & thought I'd take my first attempt at it in the new BBQ. Initially I shoved it on the top rack & half closed the lid. That worked fine until it all caught fire.....
Then I stuffed it in a deep baking dish still on the top rack & put some red soil spuds on the grill...lowered the temp and waited.
Was worth waiting for...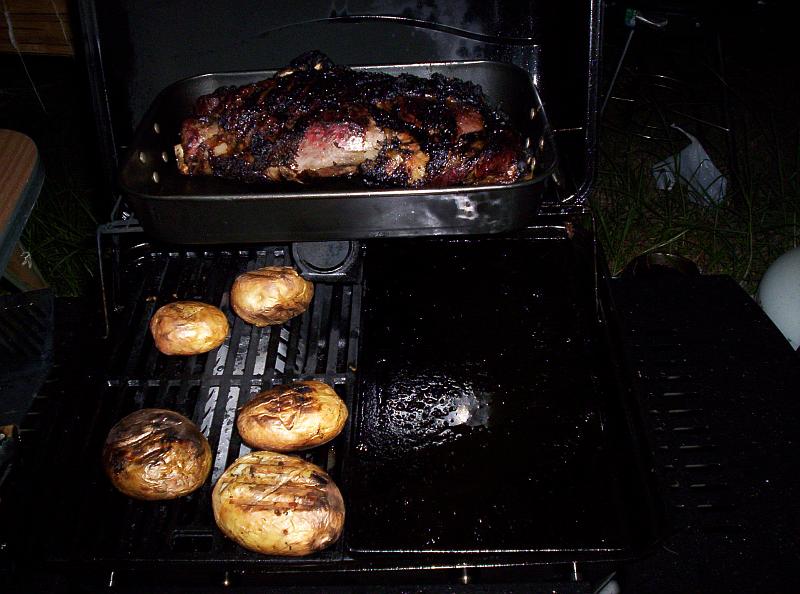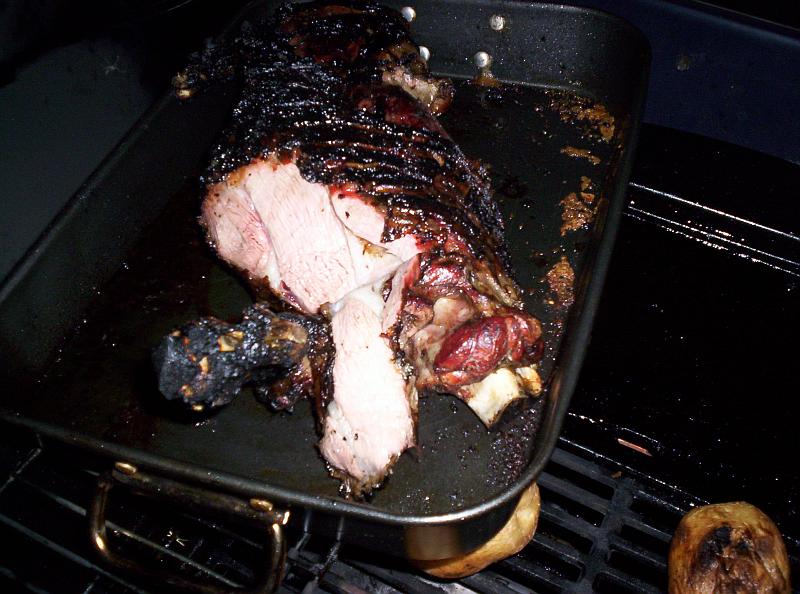 On my second plate
I added a little 'pain'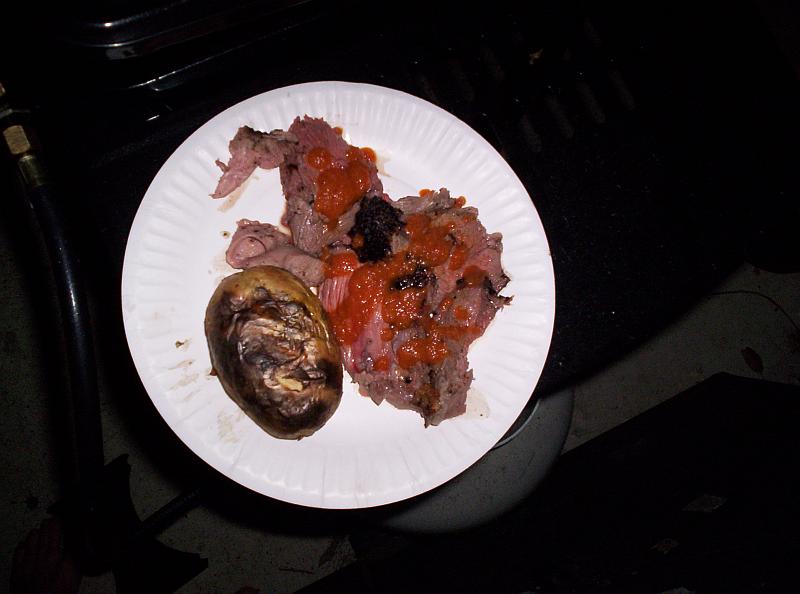 All I learned is the second attempt is coming real soon.