Refining fire chiles
Started by
patriot
,
Oct 28 2012 10:08 PM
Posted 11 April 2016 - 10:56 AM
I just made an order.  Not any superhots.  First time ordering from them.  
When the government fears the people, it is freedom. When the people fear the government, it is tyranny.
---
Posted 11 April 2016 - 04:25 PM
A Big Thanks to Mr. Jim Duffy of Refining Fire Chiles! I was chatting with him about my frustration germinating some of my favorite bonnets. I have been a regular customer of his for a number of years, wonderful vendor, lots of excitement there. I thought I would be getting some seeds to replant and look what came, what a surprise, Great Vendor!!!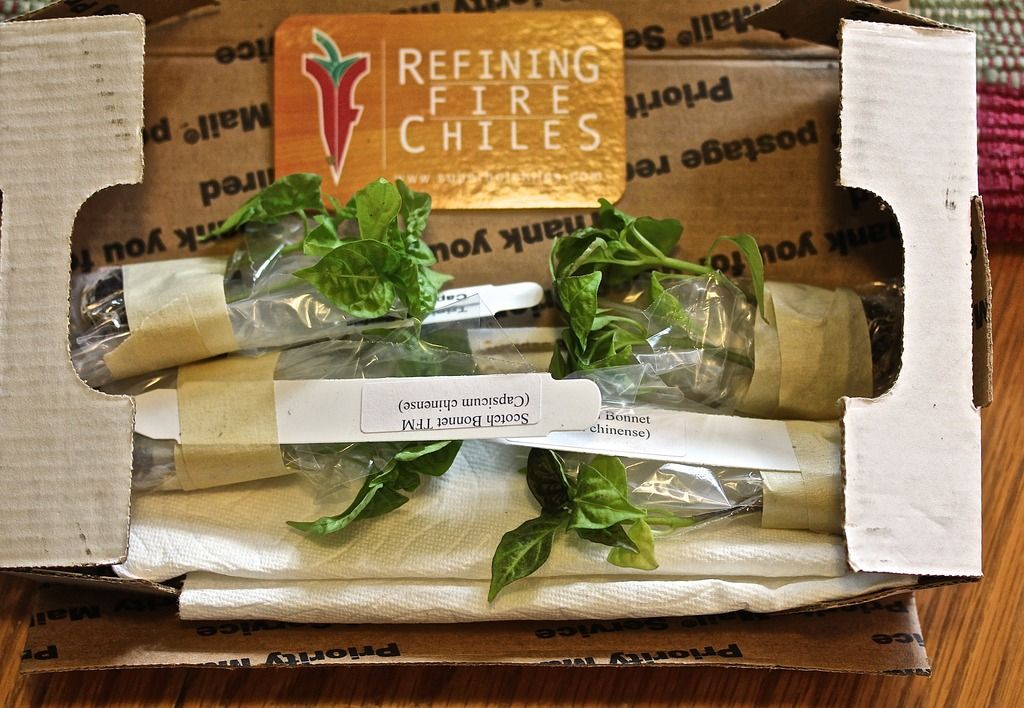 ---
Posted 02 August 2017 - 10:00 AM
I ordered couple of seeds from Mr. Duffy a week ago, later after the order I noticed I picked a Peach Bhut Jolokia instead of JPGS what I wanted. So I wrote him an email if he can correct it as it's for the same price. He didn't reply but I was amazed by what just arrived... and this was my first order (definitely not the last)
4 packs at the top is what I ordered and the rest below are freebies !
Edited by stankar, 02 August 2017 - 10:01 AM.
---
Posted 02 August 2017 - 03:09 PM
I ordered from Jim again this past week, considering the Bahamian Goat pepper seeds he send had a 100% germination rate. I just received the package and was surprised to find extra seed packs thrown in (bottom row) Thanks Jim Duffy. Great service and fast delivery!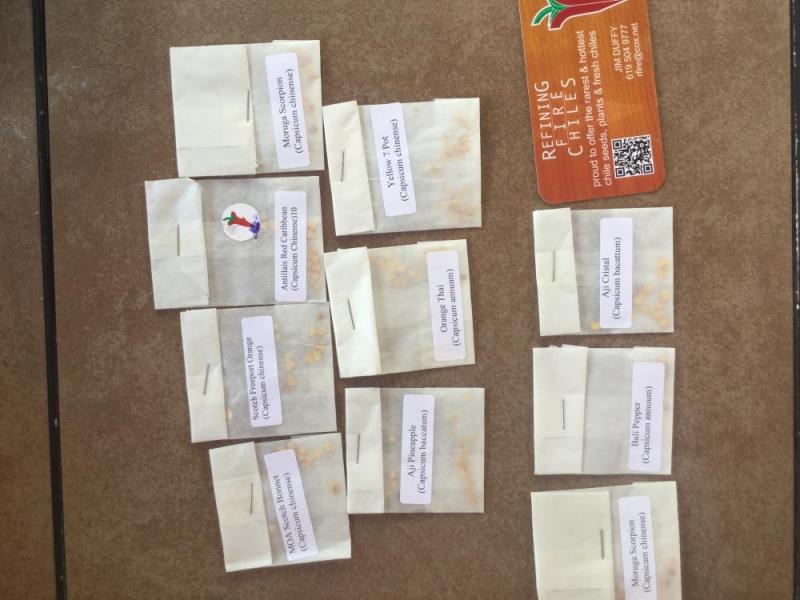 ---
Posted 15 October 2017 - 07:24 AM
Just received my latest seed order from Refining Fire Chiles.
Jim threw in a LOT of extras.
Always an excellent experience. One of the absolute best venders in my opinion.
---
Posted 03 November 2017 - 01:56 PM
Me, too. First-time order and I got some great freebies.
---
Posted 19 November 2017 - 12:11 PM
I ordered a few superhot varieties from Jim in the spring. Everything germinated and grew as advertised. I didn't receive any freebies, but I don't expect to. The most important thing to me is that the peppers grow true, which they did. Overall I am very pleased and would order again. Here is a pic of one of my superhots.
---
---
1 user(s) are reading this topic
0 members, 1 guests