I am going to start the new glog for my upcoming growing season on a bit of a personal note. One year ago tomorrow (January 3rd) is the one year anniversary of the day that my daughter was diagnosed with a tumour that is lodged in the middle of her brain. The past year has involved treatments and hospital stays, and there were at least three different points when we were pretty sure she was not going to make it. But she is a fighter, and nothing could keep her down for long.

Sofia has personally planted every pepper and tomato seed that I have started in the past three growing seasons. She beat the odds last year to help me, and once again she is defying what medicine has to say to help me out this year.

We started a jalapeno plant about a week ago just for the sake of watching it grow, because we both love it so much. One of the jalapenos grew to the point that it had its firt couple of leaves, so we transplanted him into a bigger pot. While we were at it I decided to put in some aji lemondrops, partly because they take a long time to fruit up and I wanted to give them a huge head start.

This is the jalapeno plant. I pulled the second one out because we did not need it, and discovered that the roots had grown all of the way down to the bottom of the cell.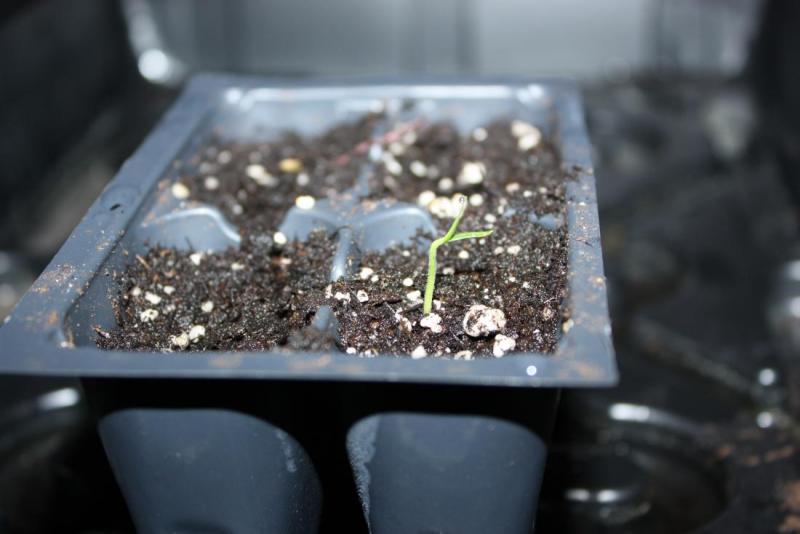 My daughter personally doing the transplant.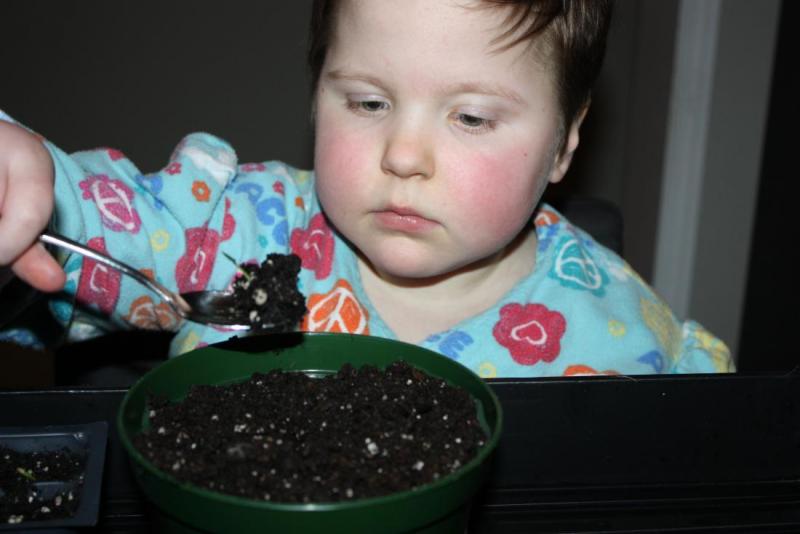 Her aim is better than mine, and so it turned out perfectly.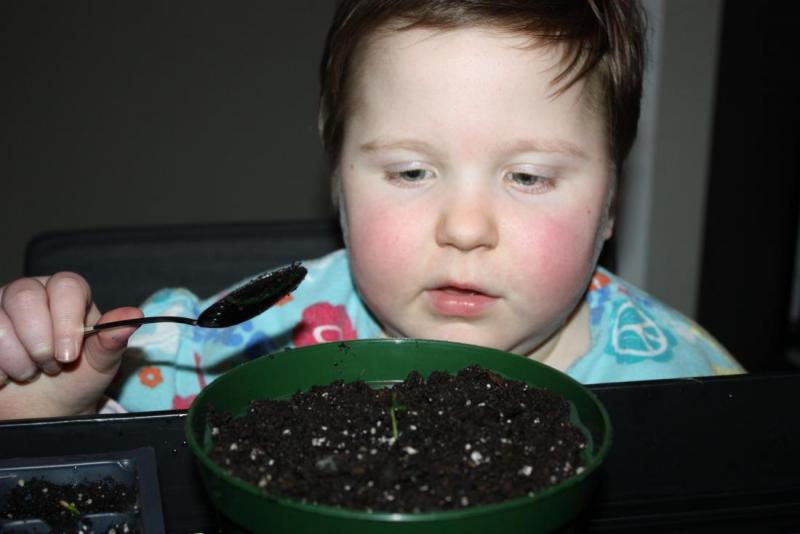 Next up was taking out the lemondrop seeds from peppermania.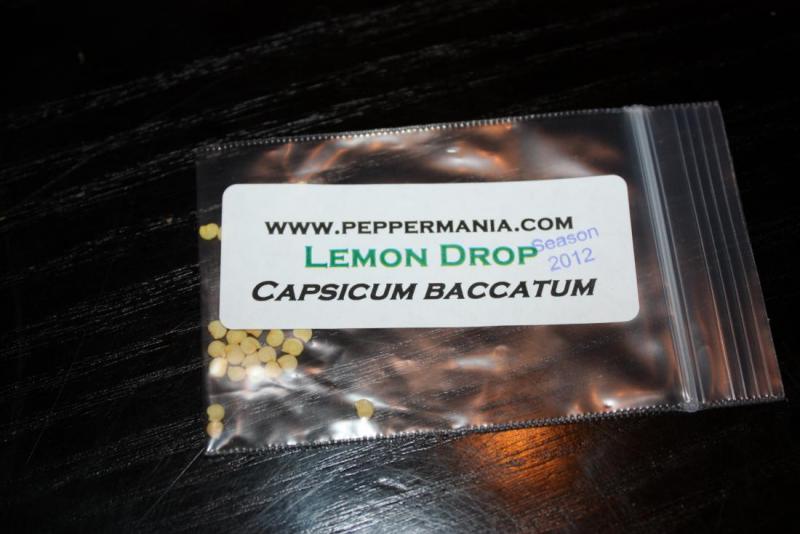 I need a few extras of this type, so I asked Sofia to plant two seeds in each of the four cells. Two plants will be for us, and whatever else grows will be given away to good friends.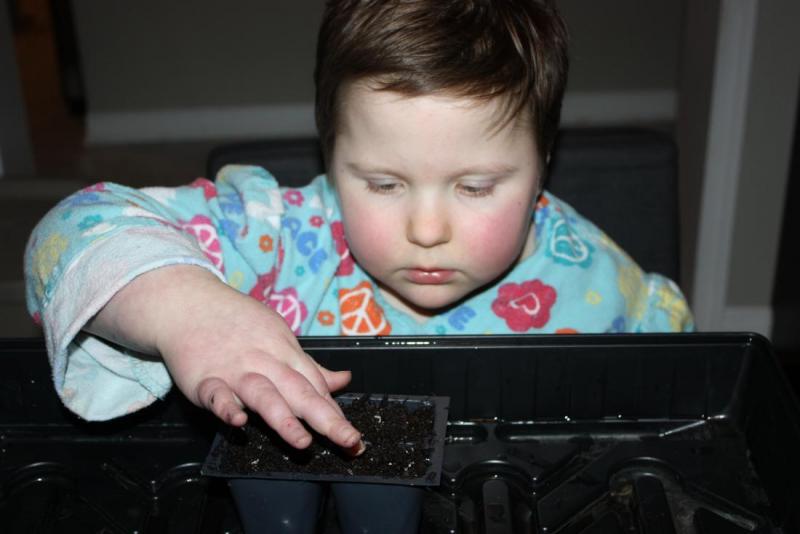 Two of the three tiers in my lighting stand are currently being used as toy shelves, which is cool for now. The lights are adjustable, and moved down to get close to the seedling.



The heating pad works extremely well, and once the cells are covered the top clouds up in no time.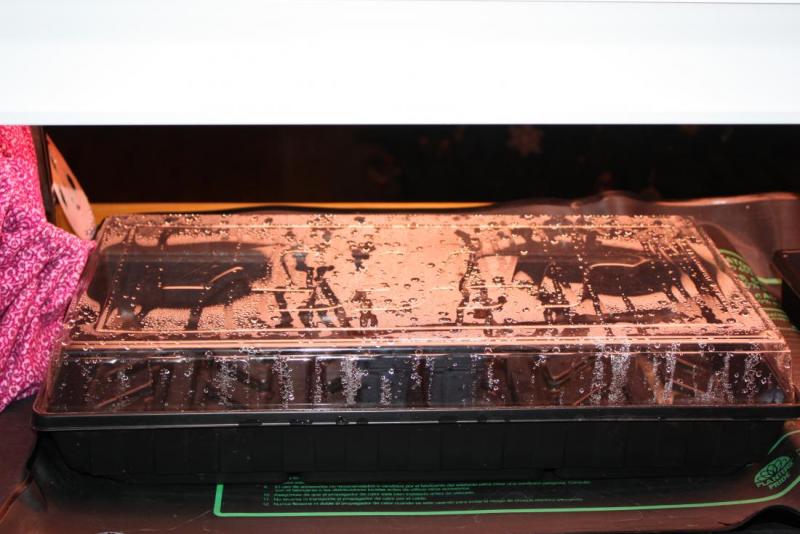 A happy early jalapeno seedling in his new home. I thought I heard "feeeeeed meeeeee" coming from that direction, but I'm not sure.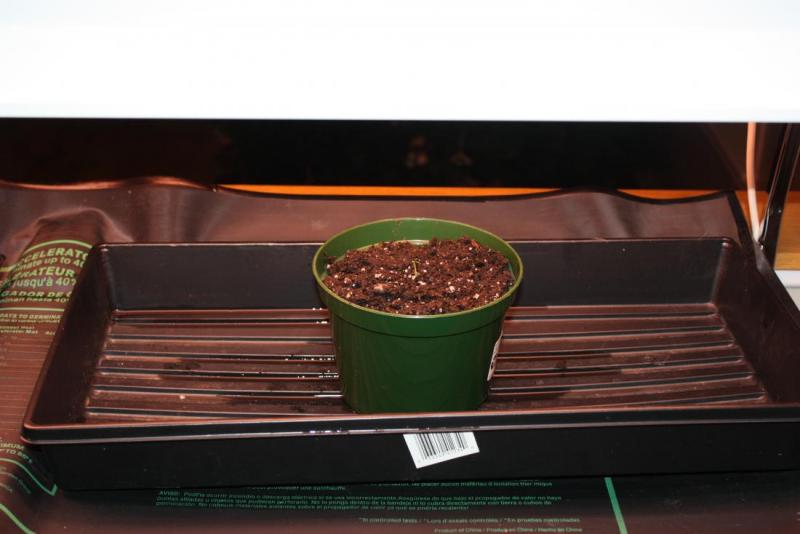 That's it for today, folks! Welcome to my new glog
Edited by Stefan_W, 18 August 2013 - 07:21 PM.