In a land where everyone is going big, i decided to go small. Last year, i did around 70 plants or so of 45 varities. It was overwhelming and a pain in the butt to maintain, i kinda stopped updating my glog too. Here is what it looked like in its prime:
I auctioned peppers off, gave them away, dried them into flakes, made hot sauces, and pickled them. This year, i went more practical in mostly growing what i would use in everyday cooking plus some rare ones. No intentional overwinters except a neglected serrano plant that i cut back which is in a 10 gallon pot and it looks like it survived the cold freezes we had. Here is what i'm growing. The mystery seeds are a mystery until i know they grow true and i will share them with everyone as they are requested sometimes on the forums but never found
Stay tuned!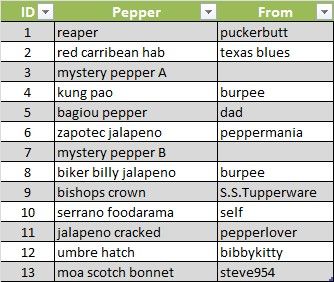 I started seeds in early february using the cups method. Germinated on a heat mat at 85 degrees. I'm using the following nutrients and innoculants. Some of the new things i'm trying these year are noted:
Botanicare Pure Blend Pro Grow

Botanicare Liquid Karma

Botanicare Cal-Mag

NEW: BioAg Ful-Power Fulvic Acid - one of the best fulvic acid (better than humic i've been told). It help in the uptake of nutrients. Mixed with kelp for use in foliar it is amazing. The leaves look like they are raising their arms "hoorayyyyy" lol

NEW: BioAg VAM-Endo Mix Mychorrizhae - known in the "other" industry as the best mychorrizhae as it has more of the Glomus intraradices than Mykos.

NEW: Actinovate - great to combat fungus, leaf spot - used this early on with some of my seedlings that had some leaf spot. Stopped it cold.

NEW: Acadian Seaplants Seaweed powder - best kelp in the industry as it is cold pressed, much better than what i used before "sea magic, pfff".
Here are the plants ready for being moved out of the 72 plug tray into the 3.5 wide x 5 height inch square pots. I'm using ProMix BX in the square pots. I used gardeners supply seed starting mix in the 72 plug tray.
March 3rd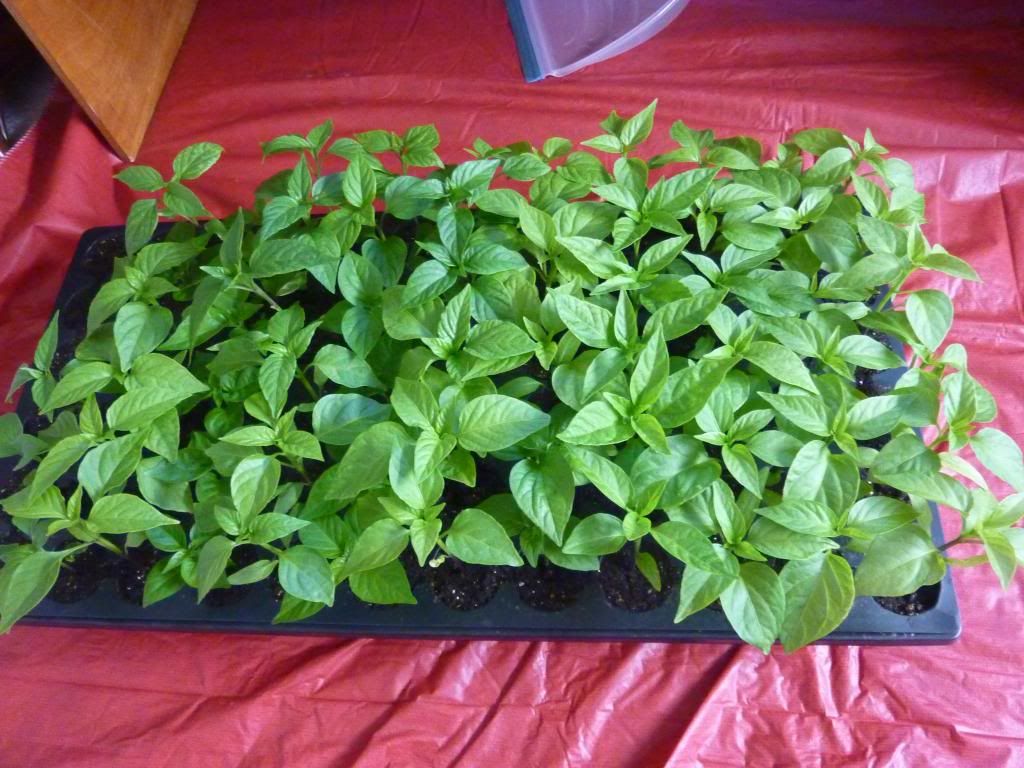 Before moving each plug, i made a slurry mix of the BioAg VAM Endo Mix Mychorrizhae and spring water and lathered each of the plug's roots with it. Myco needs to touch roots. Here is how they look after 4 days. Pretty remarkable. I don't know if its just the extra root space, the mychorrizhae, or the nutes, but they are growing FAST in 4 days.
March 7th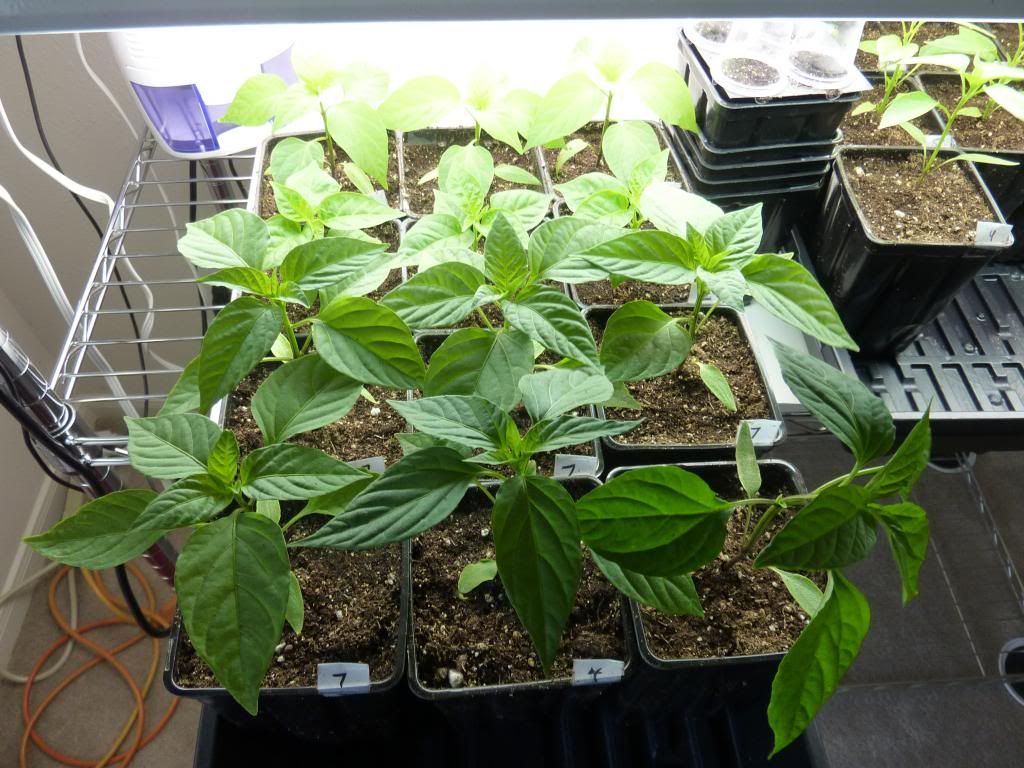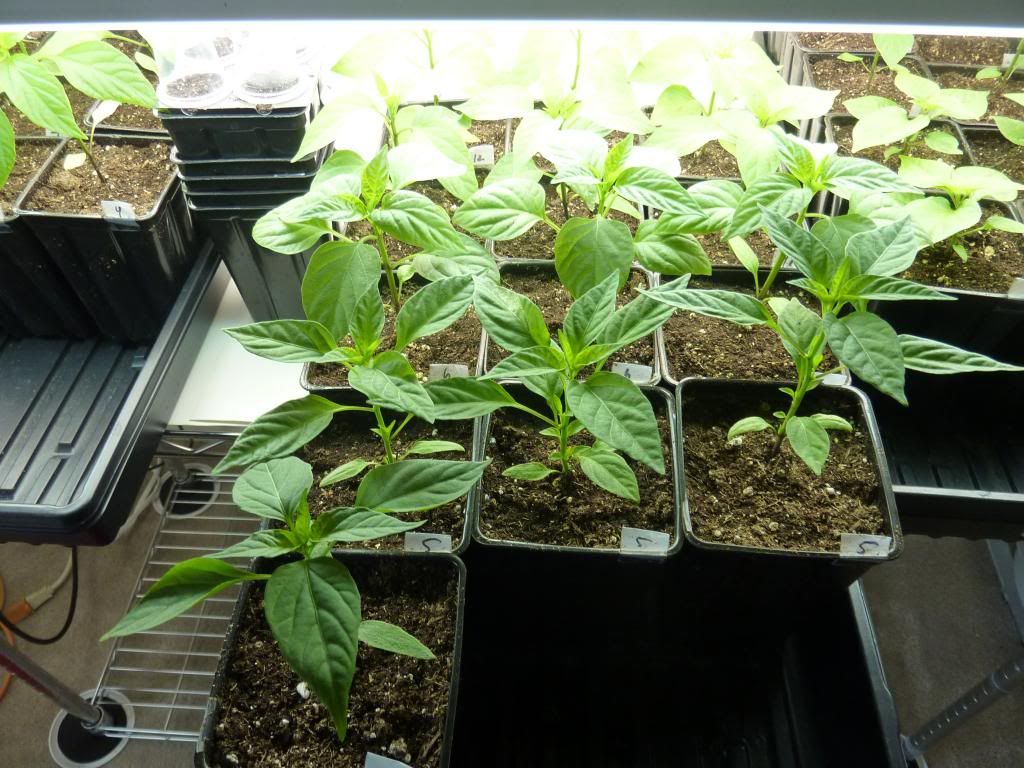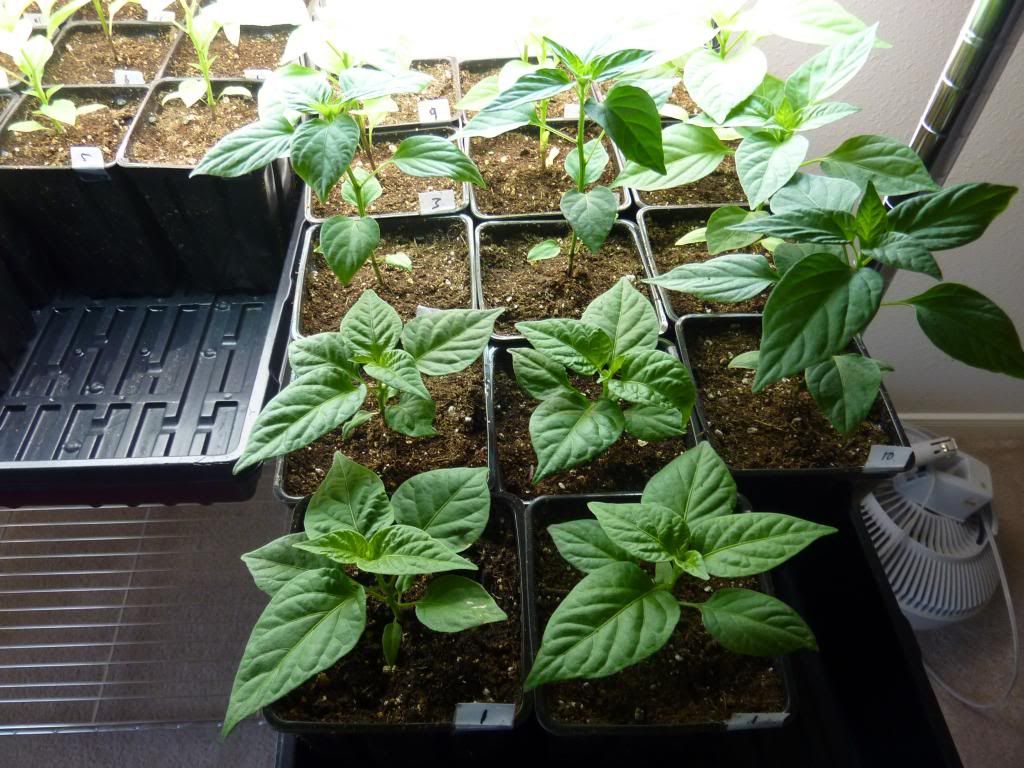 You can figure out the peppers using the ID numbers listed above if you care to know what is what
The 4 plug tray is for the MOA scotch bonnets i recently got (thanks STEVE!). I got 3 seeds, of which 1 has germinated so far. All i needed was one
Some more pics for those who care about the setup. I'm using a dehumidifier in there so that i don't encounter any bacterial leaf spot due to the humidity that i got last year (lesson learned).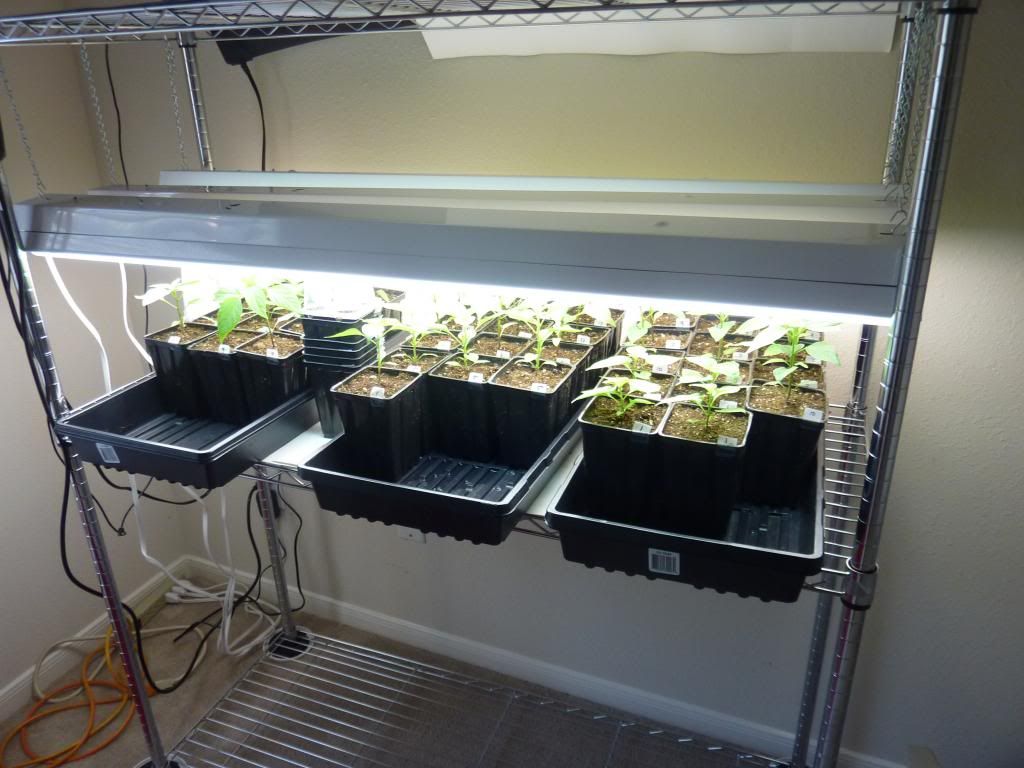 and for those who want to know what the mychorrizhae pack looks like:
Thanks for looking!
Edited by PepperJam, 06 April 2013 - 02:09 PM.