Time for the 2014 start...
Many of these plants were made possible by the generous people of the THP sending me seeds and pods Thanks!
I'm looking forward to warmer weather and dirt day!
I have a bunch of seeds started, and plants at all the stages.
Here's the grow bench, a T8 x4 on top and T5 x4 on the bottom, as you can see it's loaded.
Top rack: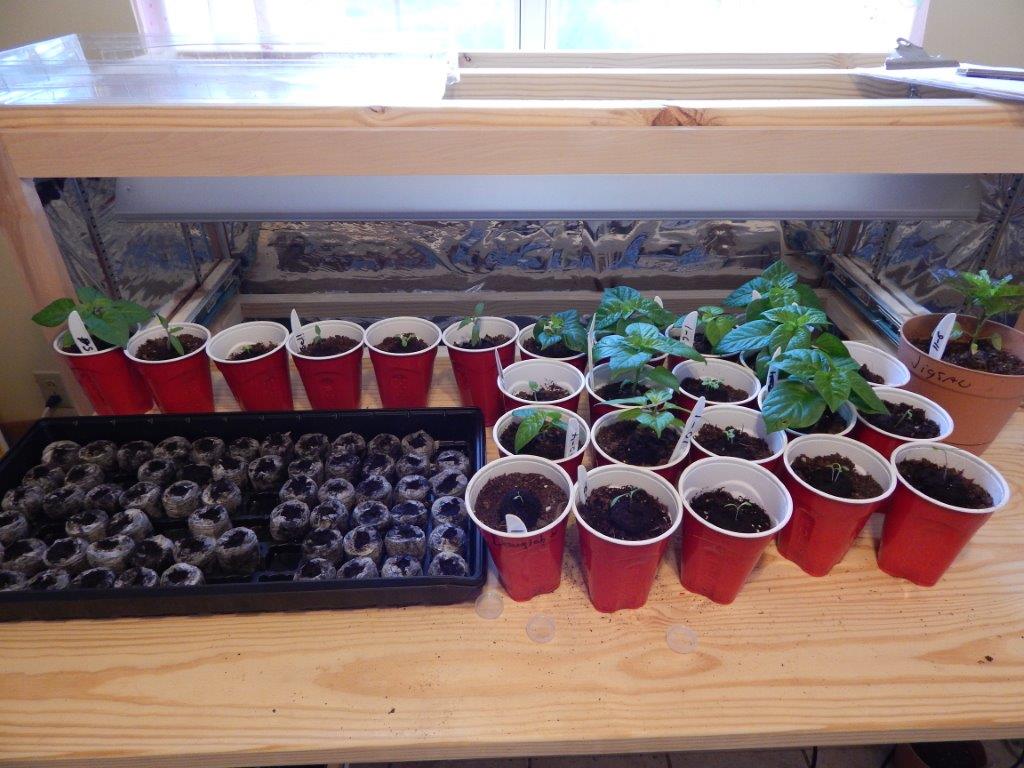 Bottom rack:
I like starting the seeds in Jiffy Pellets, as soon as they stand up I trim the mesh off and plant them 1/2" proud in a pot, or in this case a cup.
Red Rocotto the lonely Pube..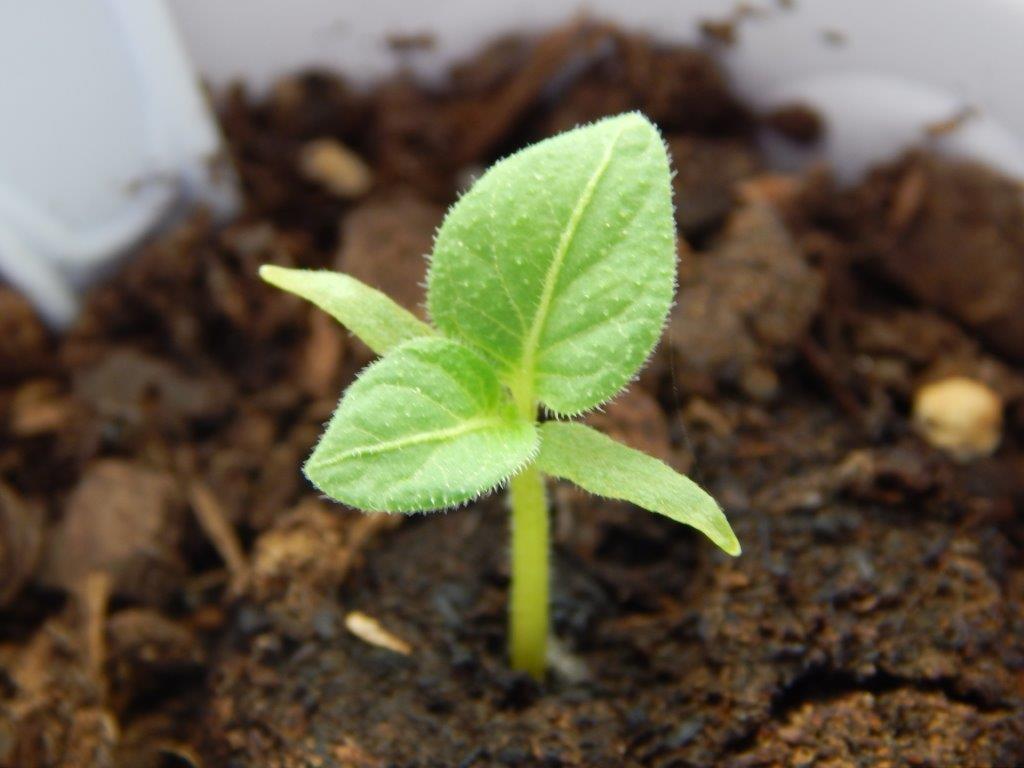 A few plants living under the T5, I'm super impressed with this light!
Choc Hab
Bhut x Y7 x Choc Bhut Douglah-Spicegeist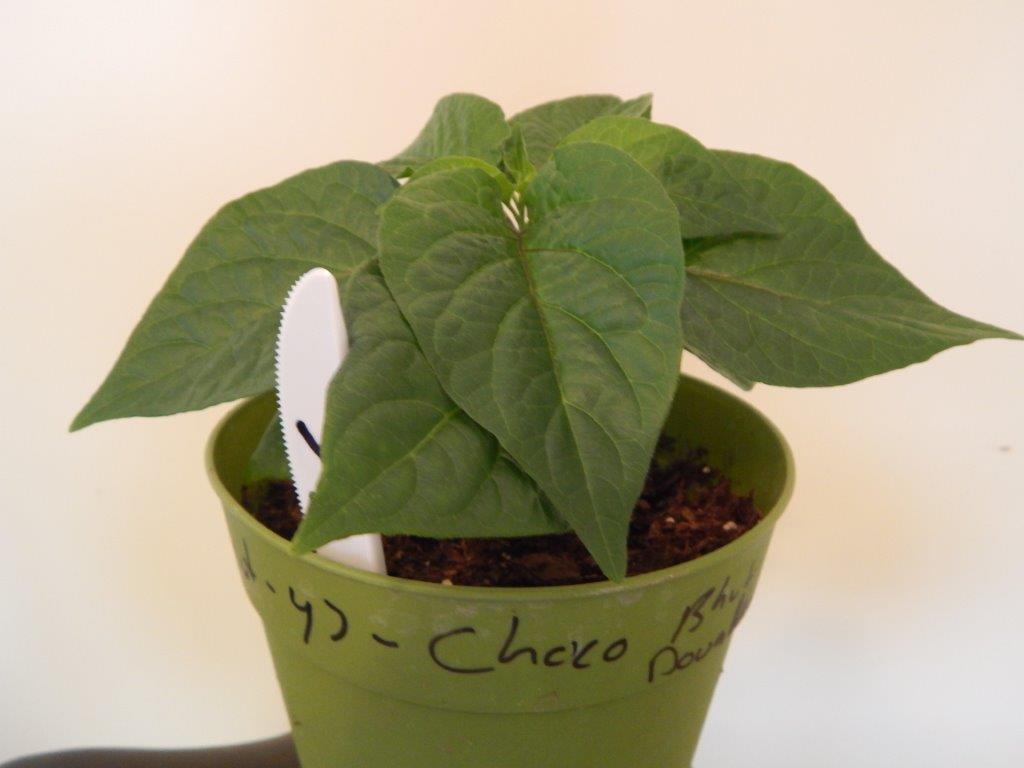 Bhut x Y7 F2-Spicegeist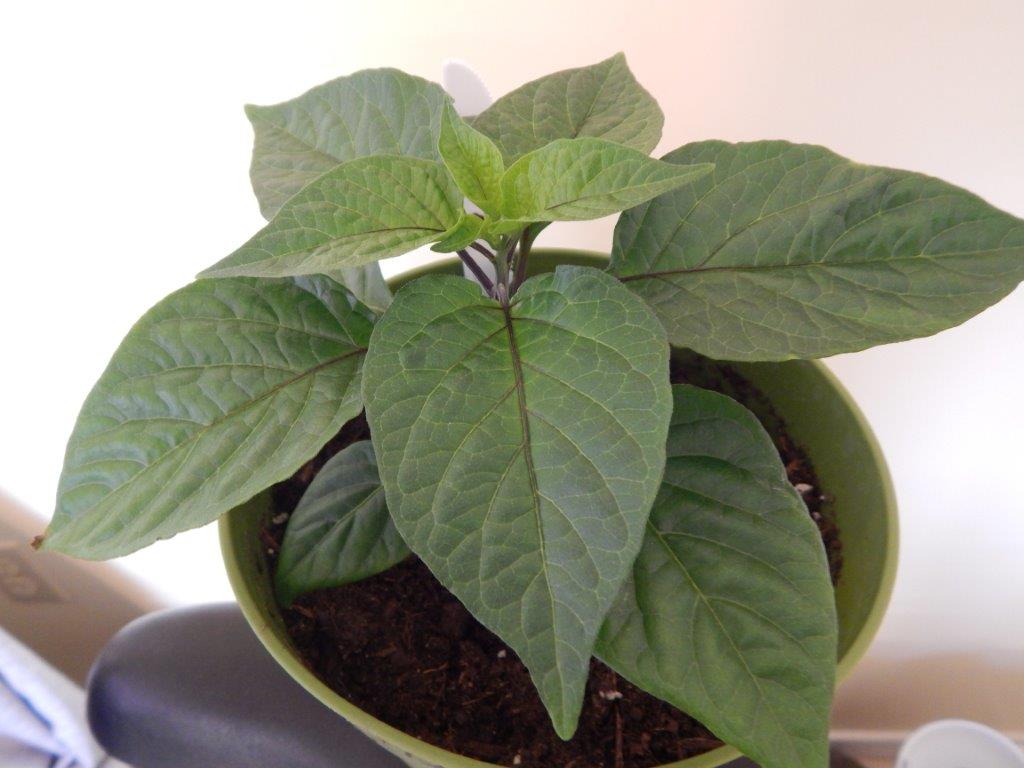 Yellow Cardi- Jamie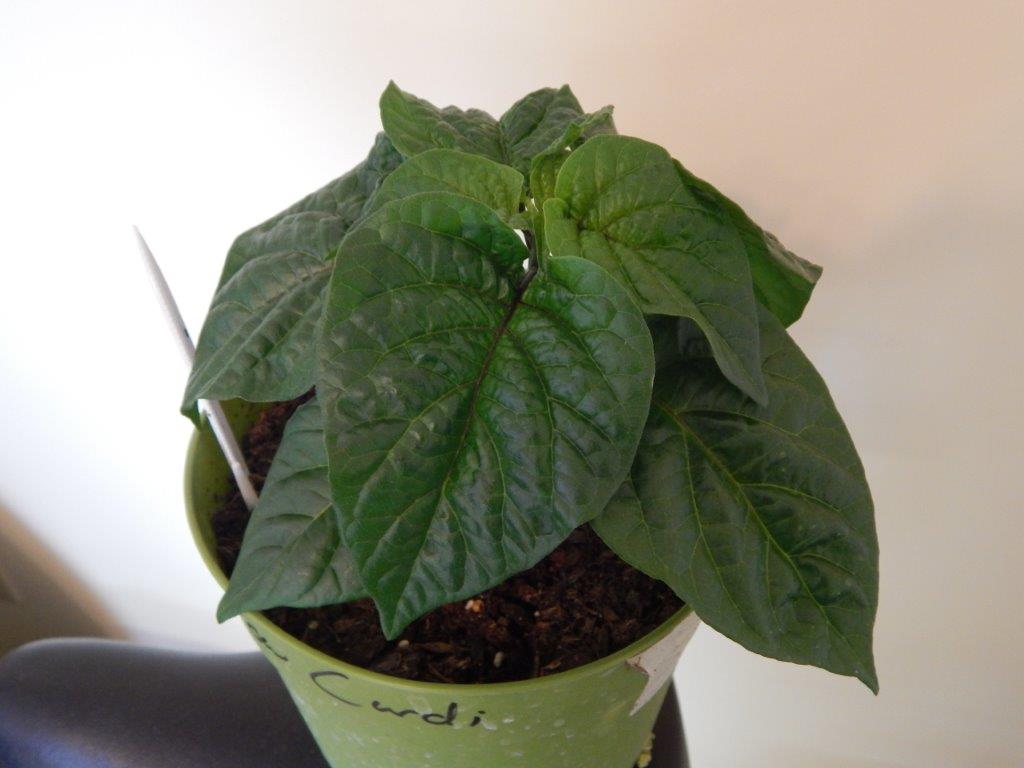 Choc Scorp-Ramon
Peach Bhut- Annie
Going to do some tilling will post more later
Edited by Devv, 30 November 2014 - 05:00 PM.