Pepper People are the Best
Started by
patrick
,
Aug 30 2012 06:04 PM
2568 replies to this topic
Posted 13 August 2019 - 06:24 PM
"I come in peace. I didn't bring artillery. But I'm pleading with you, with tears in my eyes: If you f*ck with me, I'll kill you all."
-General James "Mad Dog" Mattis (to Iraqi tribal leaders, 2006)
---
Posted 14 August 2019 - 05:44 AM
Vermin Supreme 2020!
If we would actually elect this guy, or if the delegates or whatever (elites) would, he could actually do something for the country. If nothing else we get clean teeth and a free pony, so yeah vote for his ass. He runs every time.

And I might have to steal that white devil art lol

---
Posted 14 August 2019 - 03:59 PM
Pepper people truly are the best!  Found this in my mail box recently - what an awesome and unexpected gift!!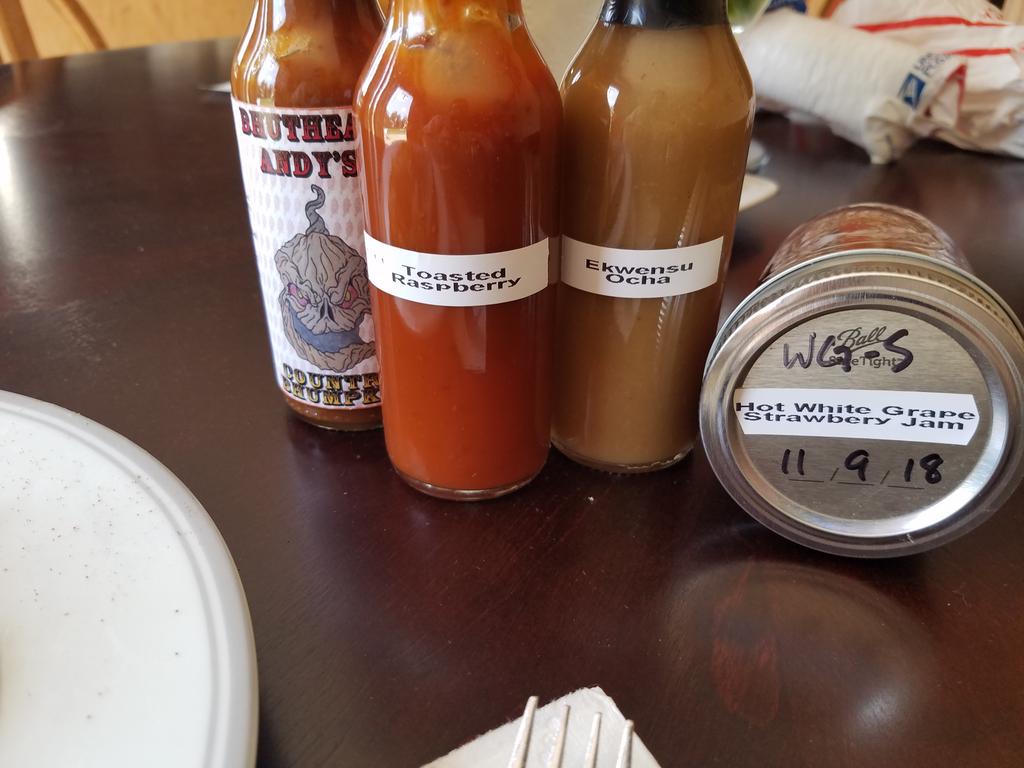 Thanks dude! 
It felt like satan pissed in my mouth it was so hot and lasted a long time. It was a horrible experience eating one of them. - SavinaRed
I would love to travel to your castle to roam the land,eat pie and hunt woman. - sicman
---
Posted 11 September 2019 - 01:45 PM
No problem at all. I told you it was coming, it was just 8 months or so ago lol.
Got this in the mail today, Justin told me he would try to send me some pods after that benefit auction for 96 strat. I wasn't expecting this though!
I didnt go thru it all the way yet, but I think this is the biggest chinense I've seen personally. Its a chocolate SB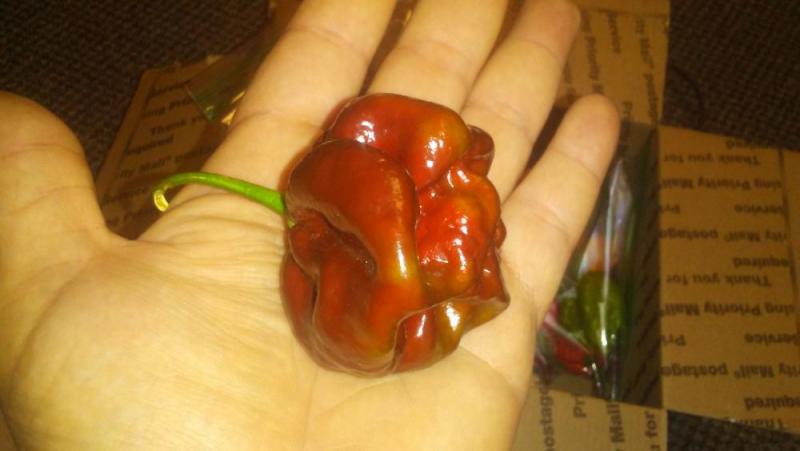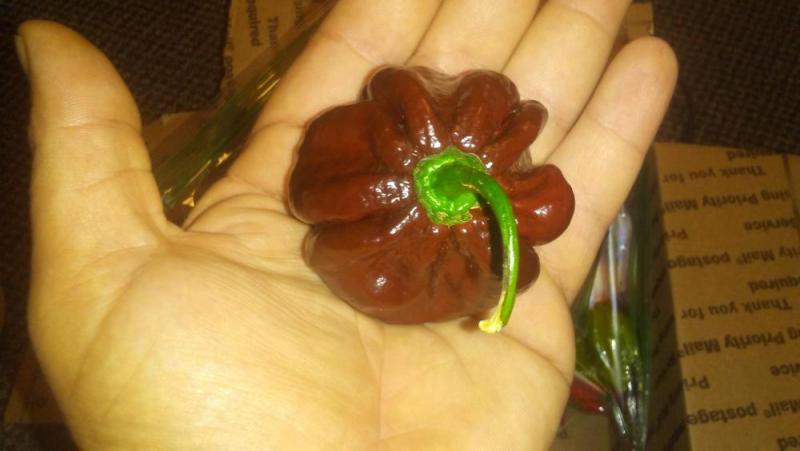 ---
Posted 16 September 2019 - 03:14 PM
It's Christmas in September!!
Props to Stetto for sending me 2 jars of Chokecherry jelly. This is a first for me trying it and it'll get used. Thanks Stetto and you'll be getting a package in return,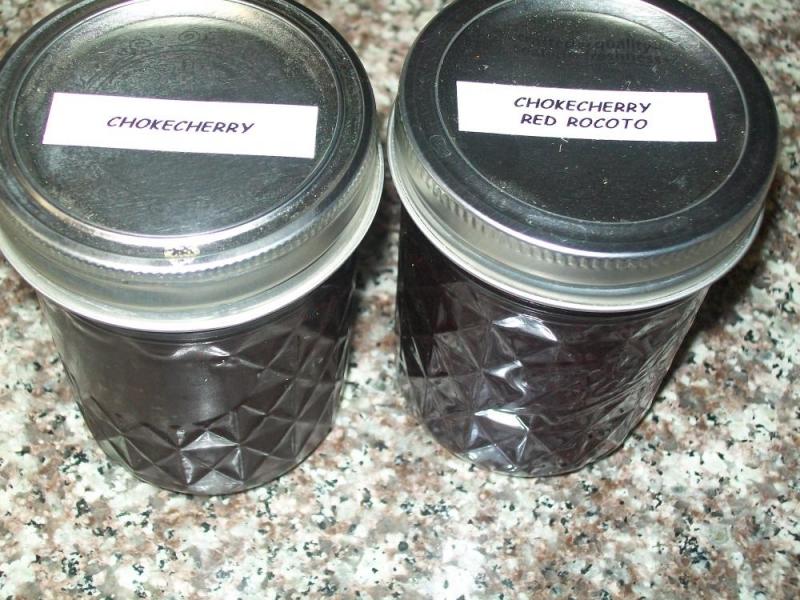 I finally broke down and contacted Shoe Rider about getting some of his rub that everyone talks about and we arranged a trade. He loaded up a box with his sauce and rub along with some local items, I'm stoked to try all of it. Thanks SR and your box will be in the mail this week.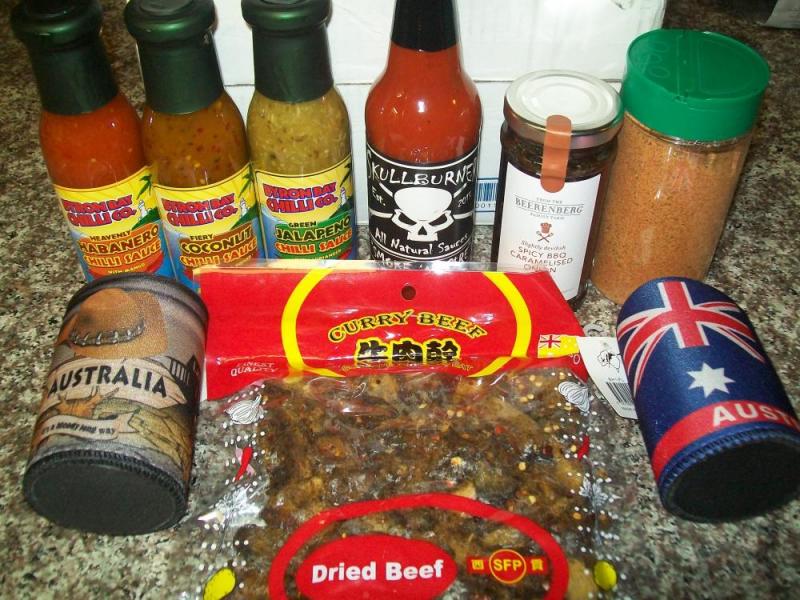 Somehow the post office(SR
 ) delivered the wrong boxes to me and GIP????  So we had to ship boxes to each other that SR sent and GIP also sent me some of his rub and Serrano POW. Thanks GIP for the legendary POW!!!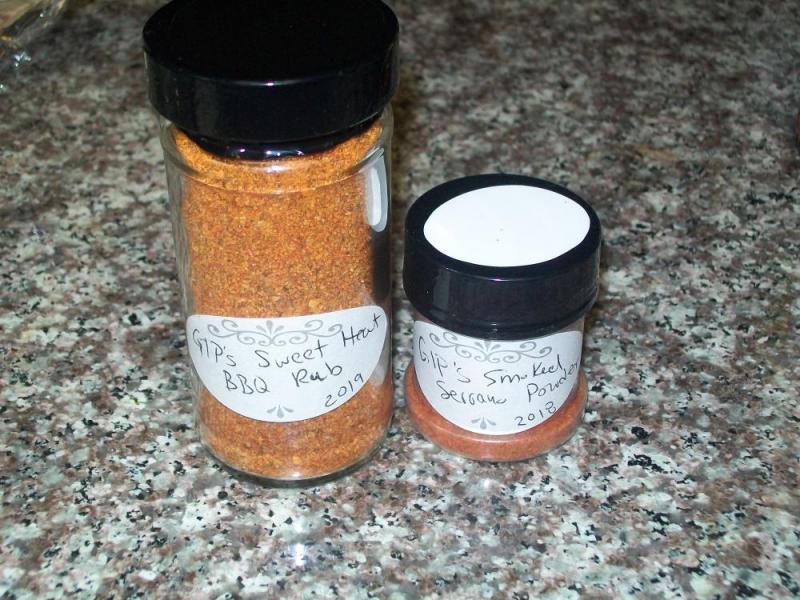 Shout out to THP for this pepper community and this is another example of why Pepper People Are The Best!!!
---
Posted 16 September 2019 - 05:45 PM
Quick PPATB shout out the saiias for this unexpected but totally appreciated box of several of the varieties he grew this season.  Thanks man!
The box included 7Pot Cinder F3, Swamp Thing, Bahamaian Goat X, Aji Limo X, Guntur Sannam, and Aribibi Gusano. 
The Aji Limo X are interesting in that they have anthocyanin in the stems/branches and color-up with dark purple in the immature pods, but the end result is a really great looking yellow mature pod.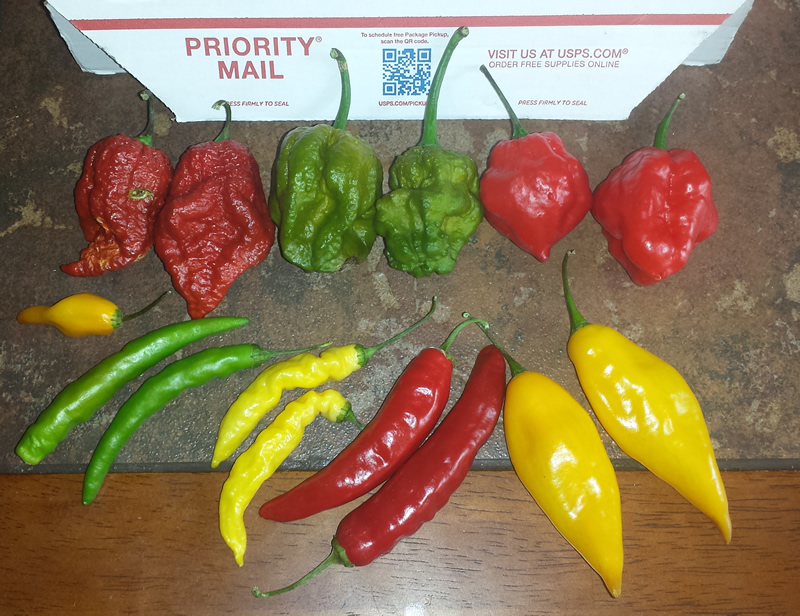 Edited by CaneDog, 16 September 2019 - 05:46 PM.
---
Posted 16 September 2019 - 06:41 PM
PPATB 
worked out that i got a combo box from Shorerider and Rajun Gardener because of the repackaging and mislabel 
thanks guys 
Sauces 
, Chutneys, Rubs, Seasoning, Jerky, and...
I have no idea how he came across this, clear on the other end of the world, but Shorerider sent me a vintage GreatLakes fishing reel 
thanks again guys
PPATB
---
Posted 16 September 2019 - 10:26 PM
---
Posted 17 September 2019 - 06:55 AM
RG and GIP, I'm glad that it all got to you both safely in the end. I hope you enjoy the contents as much as I enjoy sharing it. Thanks to you both for being as patient as you were. 
🤠 Oi, that's not a noife.
---
---
0 user(s) are reading this topic
0 members, 0 guests