Tomatoes on sale at store and just recieved some yellow morugas from elcap1999, so thought it be a good time to replenish the salsa stock.
7-7.5 lbs of tomatoes (i used roma)--pulsed in food processor/or diced
1/4 cup salt
juice of 2 limes
1 red onion--diced
1 yellow onion---diced
5 pobalanos--seeded, stemed and diced
5 green bell peppers--seeded, stemed and diced
20 Jalapenos--seeded, stemed and diced
2 cans of corn (optional)
2 cans black beans (optional)
=PH of 3.6
Onions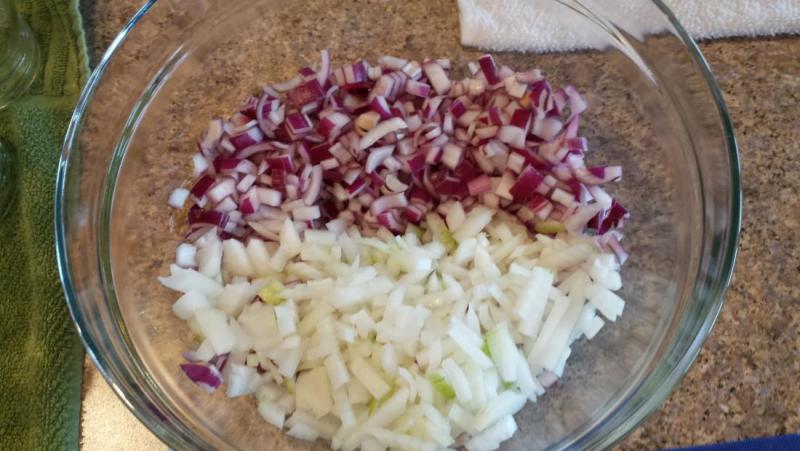 Poblano and bell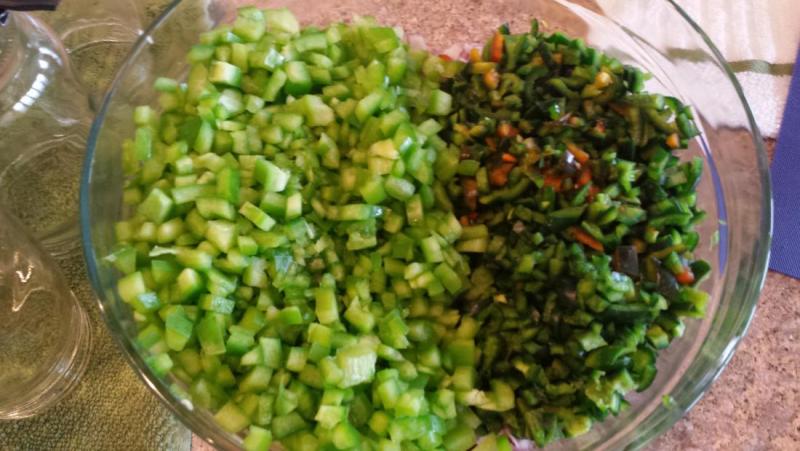 jalapenos and corn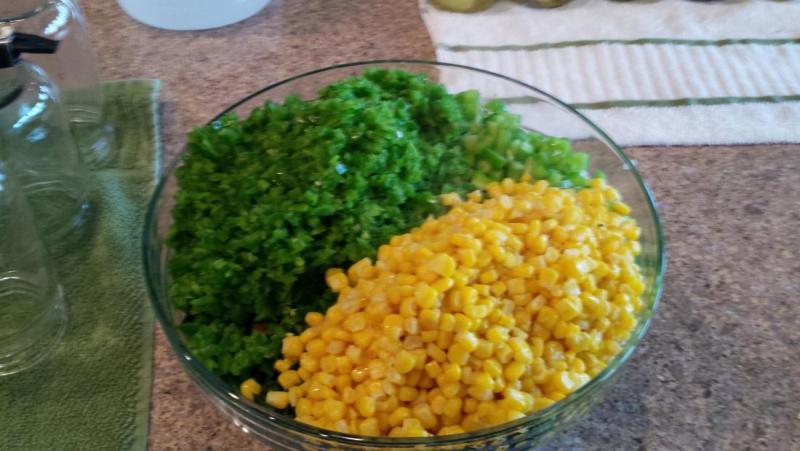 tomaotes pulsed in food processor/salt/lime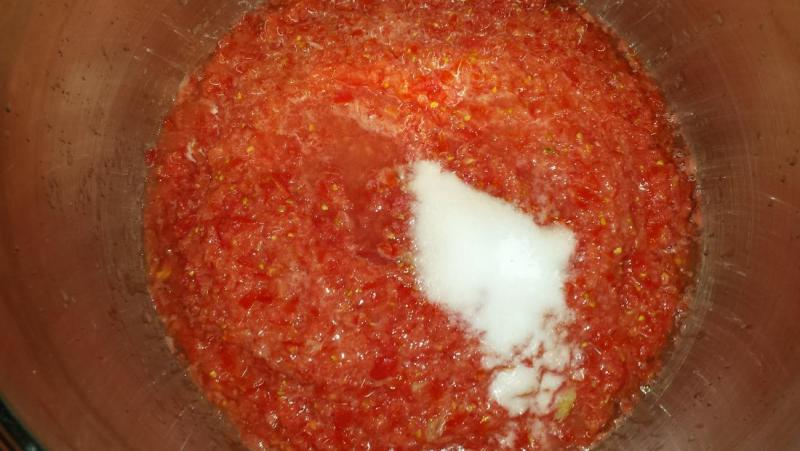 everybody in the pool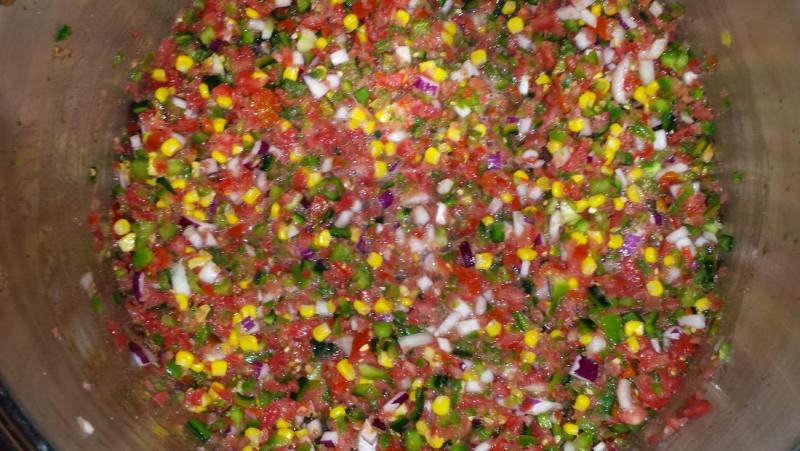 Heat salsa to boiling and kill the heat
In clean sanitized jars fill some heat of your choice....
mine: first three have one fresh yellow moruga each, then 1 dried red bhut, and 1 dried brown bhut.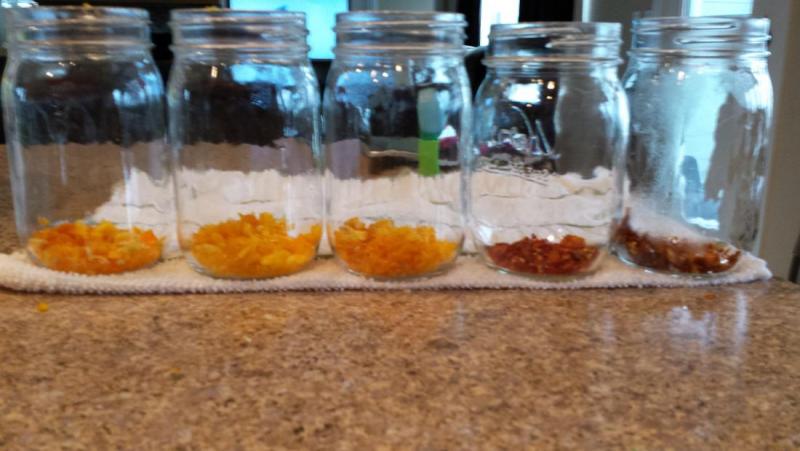 Fill with salsa mixture and water bath accordingly
Finished will be chunky style salsa with some crunch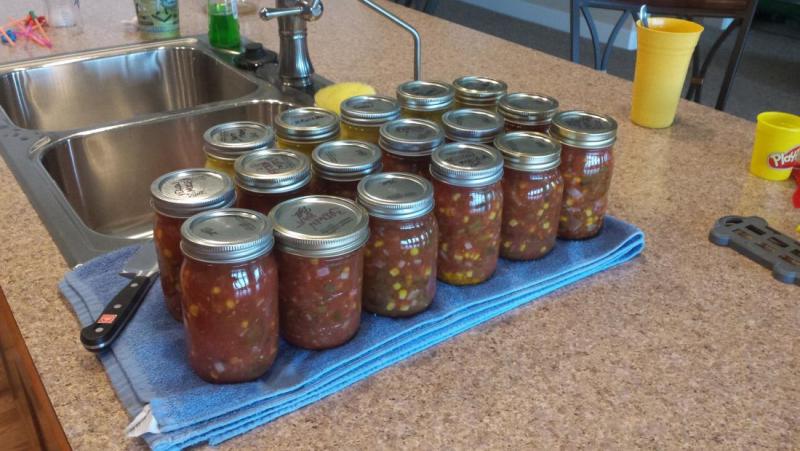 ENJOY!!!
Edited by beerbreath81, 06 June 2014 - 08:41 AM.