This was a late brunch today.
Bacon and eggs fried rice. Since it was brunch I had some coconut rum and OJ with it not pictured.
Details in case TB shows up in an inquiring mood.
Leftover basmati, bacon, eggs. Flavoured with garlic, ginger, thai chiles, onion, toasted sesame oil, Hoisin and Sriracha on top.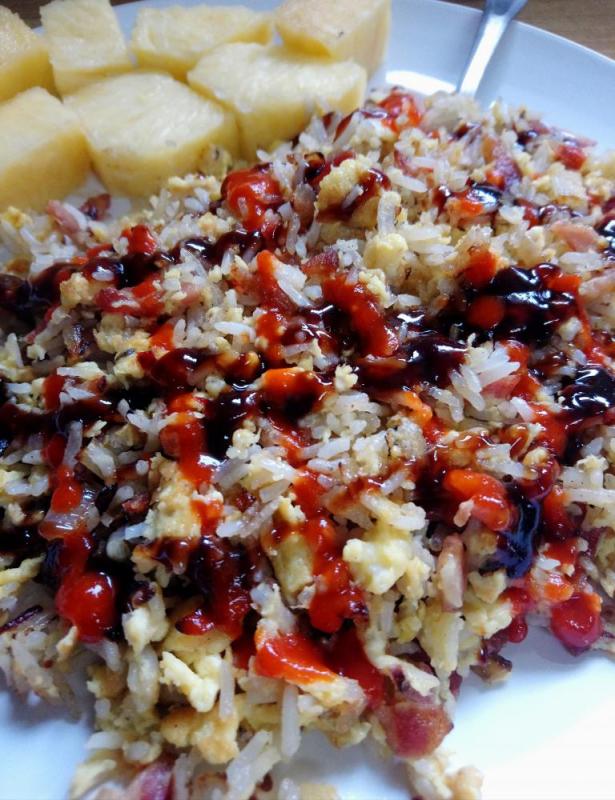 Edited by Ashen, 28 April 2018 - 05:31 PM.