Hi there,
This is my first glog. Actually it is my first year growing pretty much anything. I live in Metro Vancouver and what started with me buying a jalapeño and burning bush from home depot has escalated into about 15 pepper plants.
Next I added a Moruga Scorpion, Giant Ghost, and a Jigsaw. As well as Tequila Sunrise, Corno Rosso, and a chocolate bell for the wife.
Thinking that growing for the first time wasn't challenging enough I decided to try my hand at a DWC set up...
So I took my 5 hot peppers and threw them into a bucket.
Well I ended up having some issues with root rot and after cleaning it up, adding more air, and light proofing the tub the root rot reoccurred so out of the tub they came.  I cut off all the rotting roots and planted them in soil.
Fast forward to today...Here are some pics as they stand today.
Moruga Scorpion
Jigsaw
Giant Ghost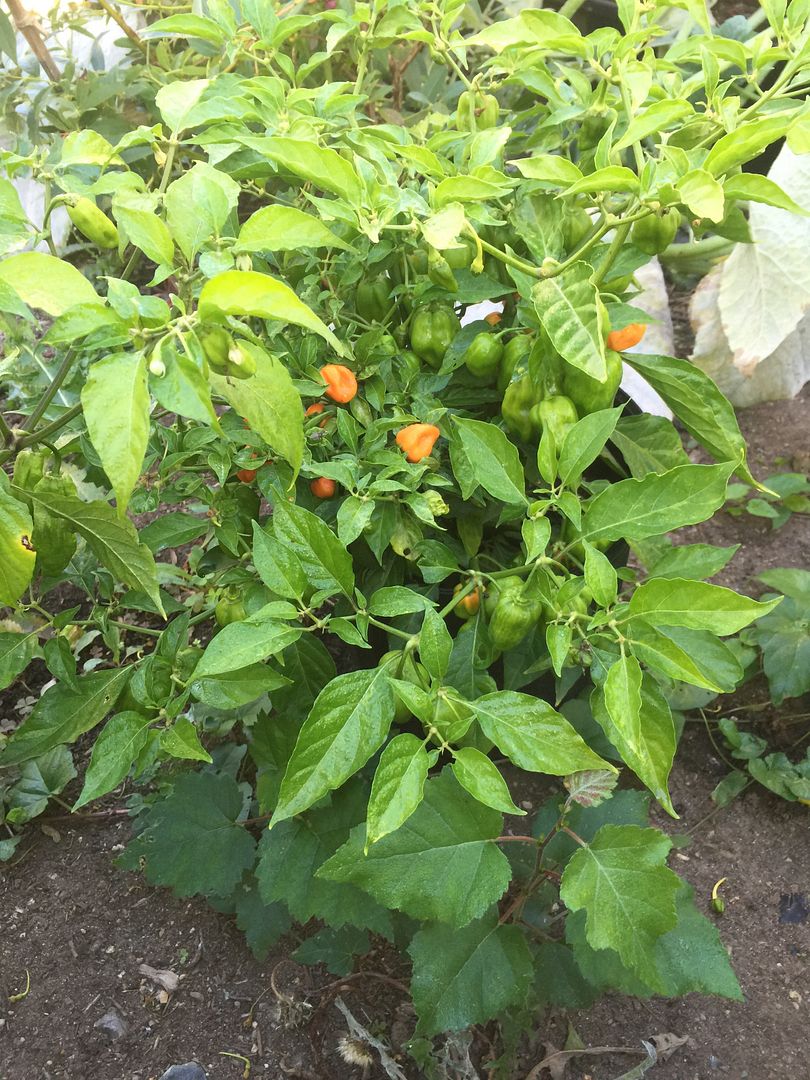 Burning Bush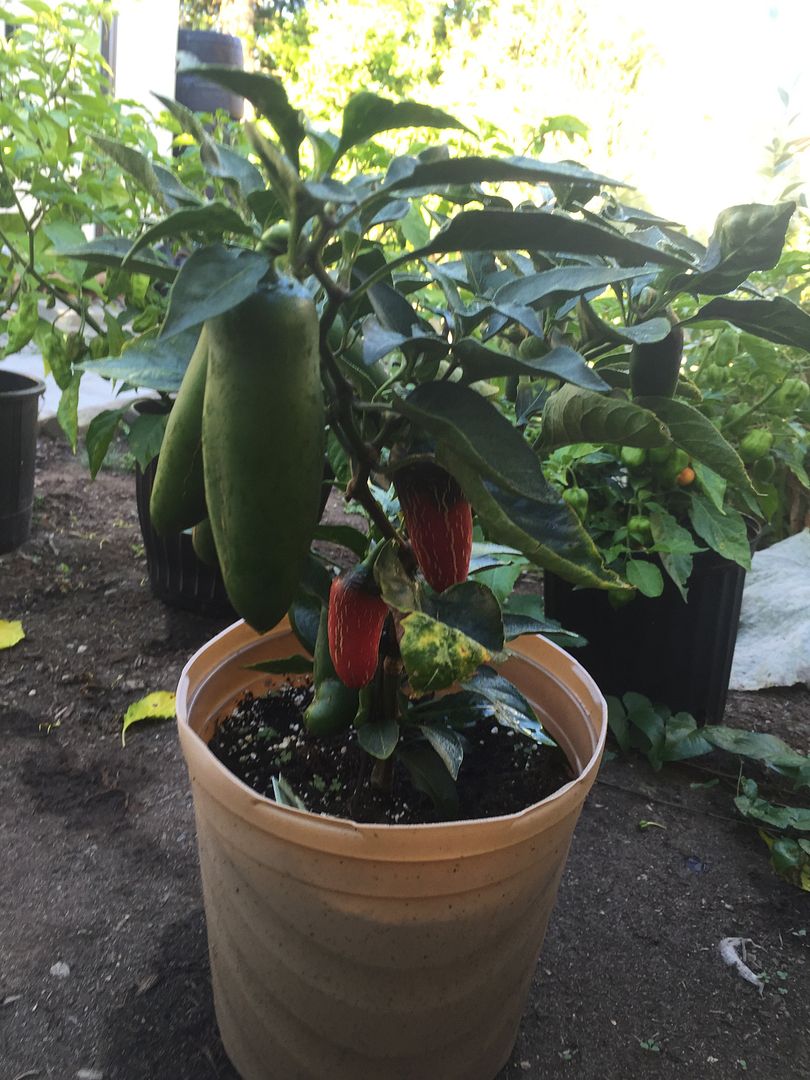 Jalapeno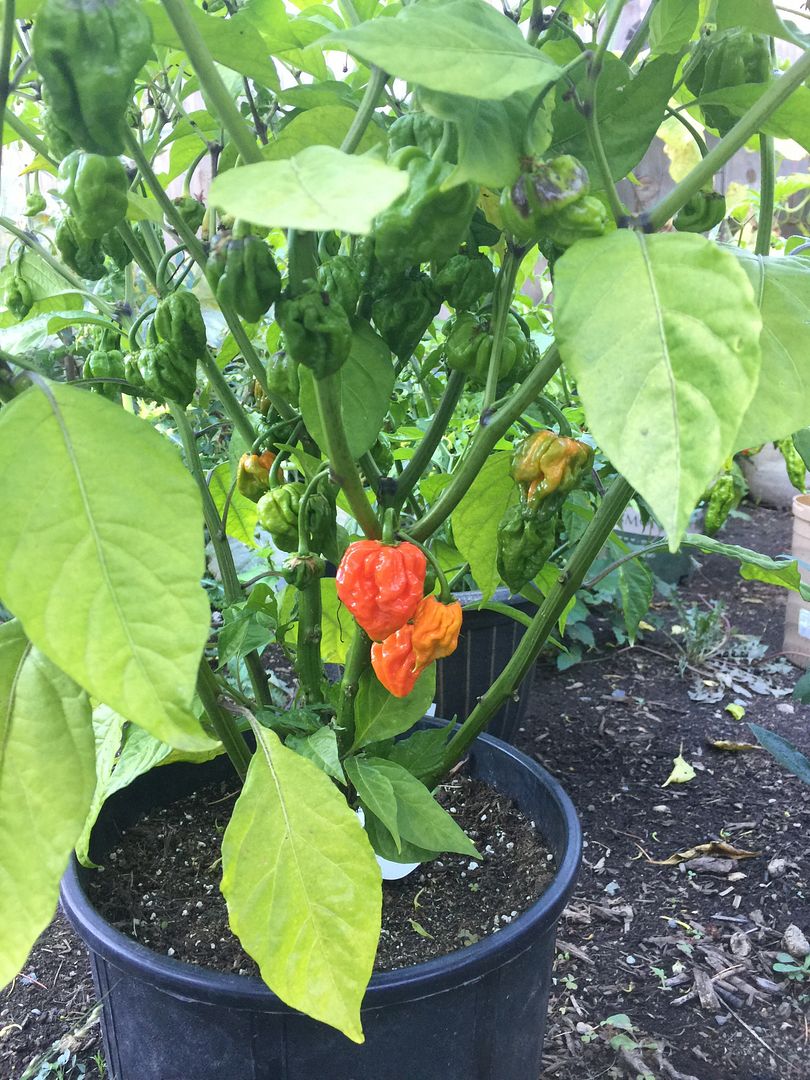 Tagged as Carolina Reaper
Basket of Fire, Ghost, and Hot Taco
And because I haven't totally given up on growing hydroponically, I have created an aero-cloner bucket and took several cuttings.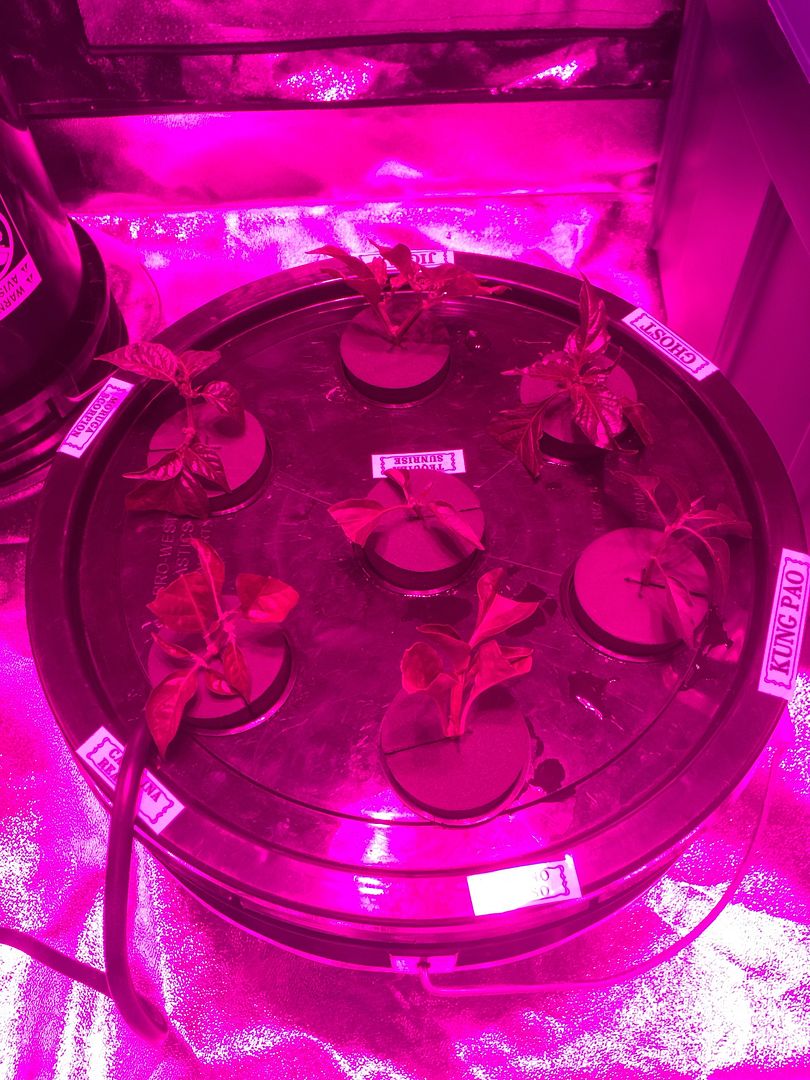 So that is where I am currently at.  We still have about 5 weeks before the first expected frost so hopefully everything ripens up nicely.  I check out the other glogs and think my plants are so far behind...I see huge harvests from so many people, even the PNW growers, that I wonder what I am doing wrong. I've got tons of pods on my plants but they are taking their sweet time to ripen.
Thanks for reading.
Joe