In an effort to pass along some great seeds to grow, I have devised this contest. Post pics of your aji amarillo plants with pods, and/or harvested aji amarillo pods from this year (2016), and you will be sent some aji pacay seeds. Aji pacay is a sub cultivar of aji amarillo, but much larger, and absolutely delicious. Post your pics here, and the seeds will be sent your way. Contest ends on November 10th, or until I run out of seeds.
Aji pacay compared to aji amarillo.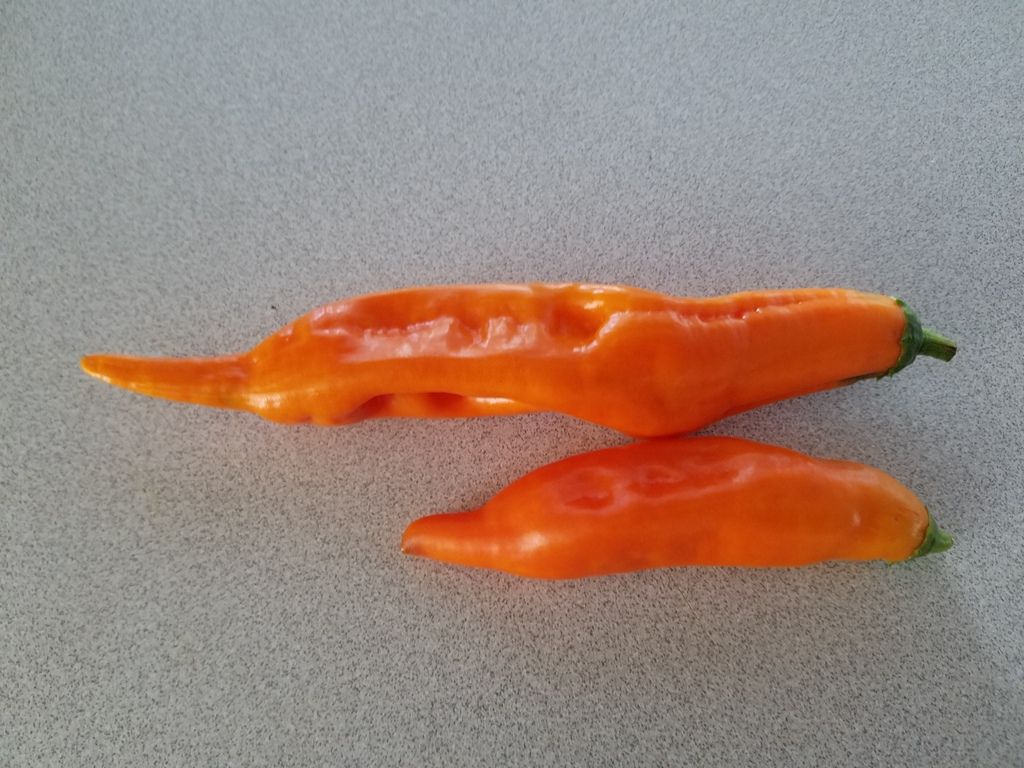 Edited by Thegreenchilemonster, 02 November 2016 - 07:44 PM.