Another season has come and gone. Time to start a new one!
Although I did already a few weeks ago
. After last years dismal (late) start I jumped in a bit early to insure I could have viable plants come dirt day. I can always cut them back, if I need to. I have to compile a list yet, but I'm growing the full spectrum. Sweets, to supers, based upon what we will actually use. Most of my list is to make LB happy; I'm really glad to see her infuse peppers in more and more dishes. Can't beat that when the wife takes interest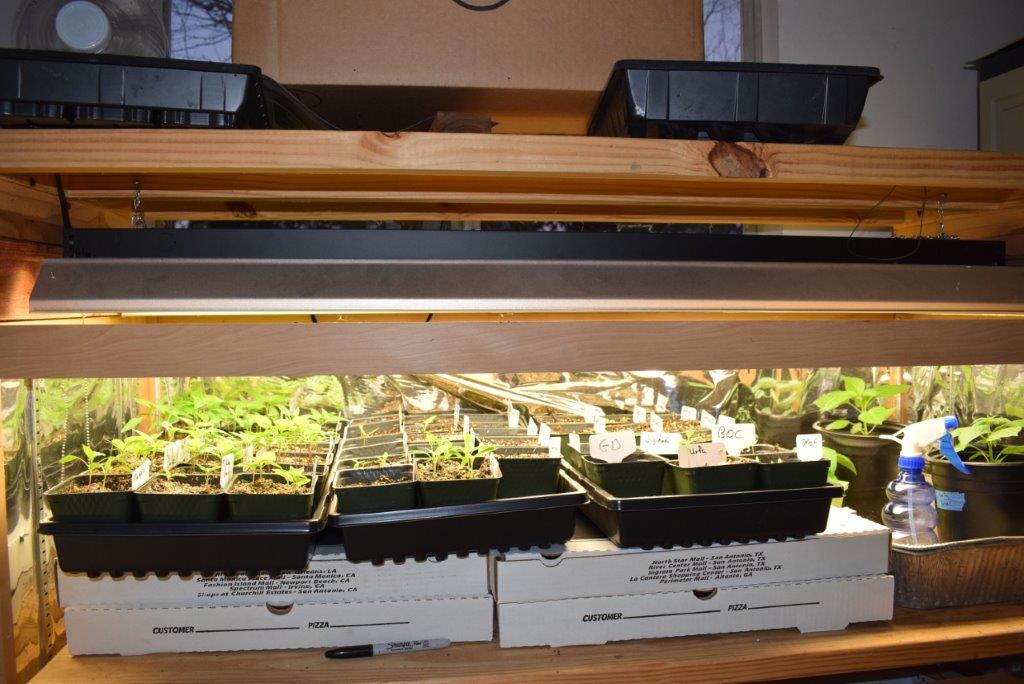 Not the best pic; but the shelf is being sketchy, and I don't need all the babies bouncing off the floor.
Good luck to all this season