And so it begins again.
This is my second year of growing peppers, but my first year starting from seed.  I am germinating my seeds in rock wool cubes, and onto a heat mat they go.
My list so far is
Aji Lemon Drop x3 
Bhut Orange Copenhagen x3
Moruga Scorpion x2
Yaki Blue Fawn x2
Fatalli Yellow x2
Chocolate Habanero x2
7Pot Primo, Yellow x2
Aji Jobito x2
Aji Delight x2
Trinidad Sweets x2
NuMex Suave Orange x2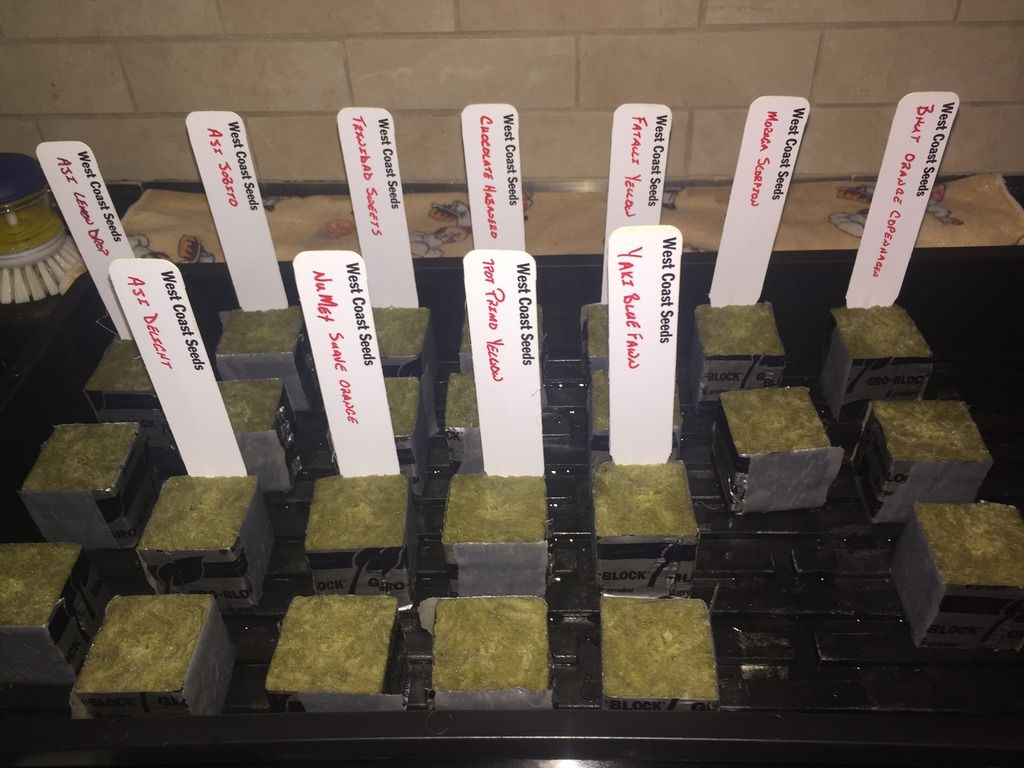 I also have a couple plants that i overwintered.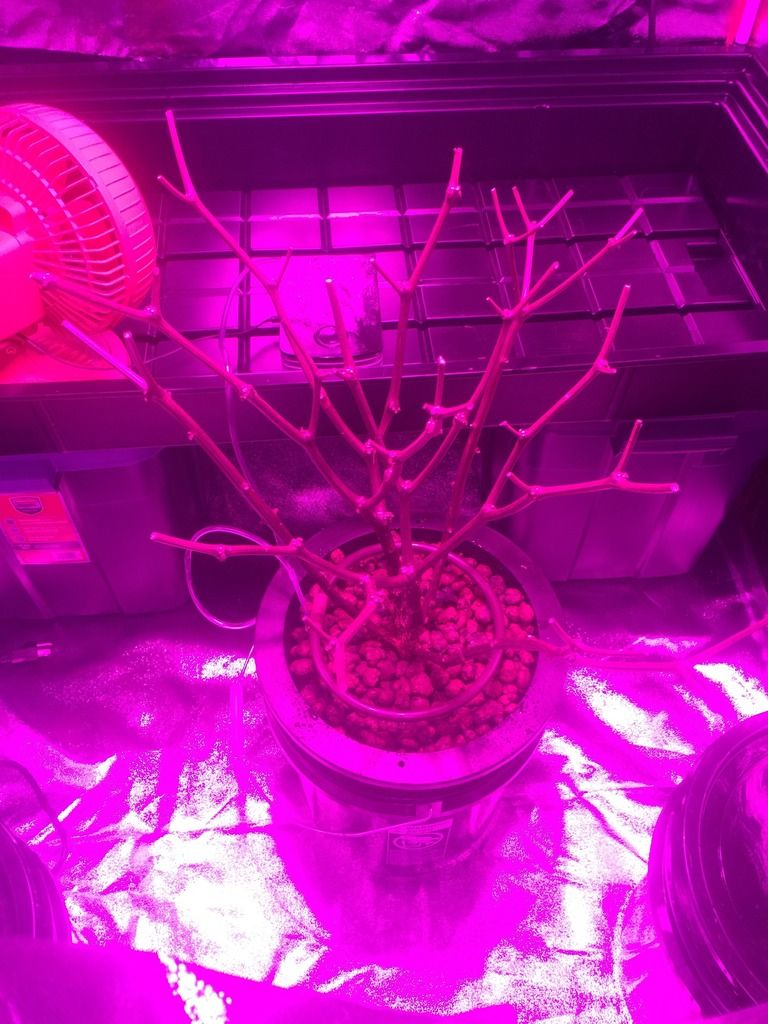 Nov 25th, dug up my "Reaper", pruned it back to bare stems, and put in a WaterFarm type bucket.
This is what it looks like today.
As well I saved a Ghost,
Dug up and replanted Dec 1.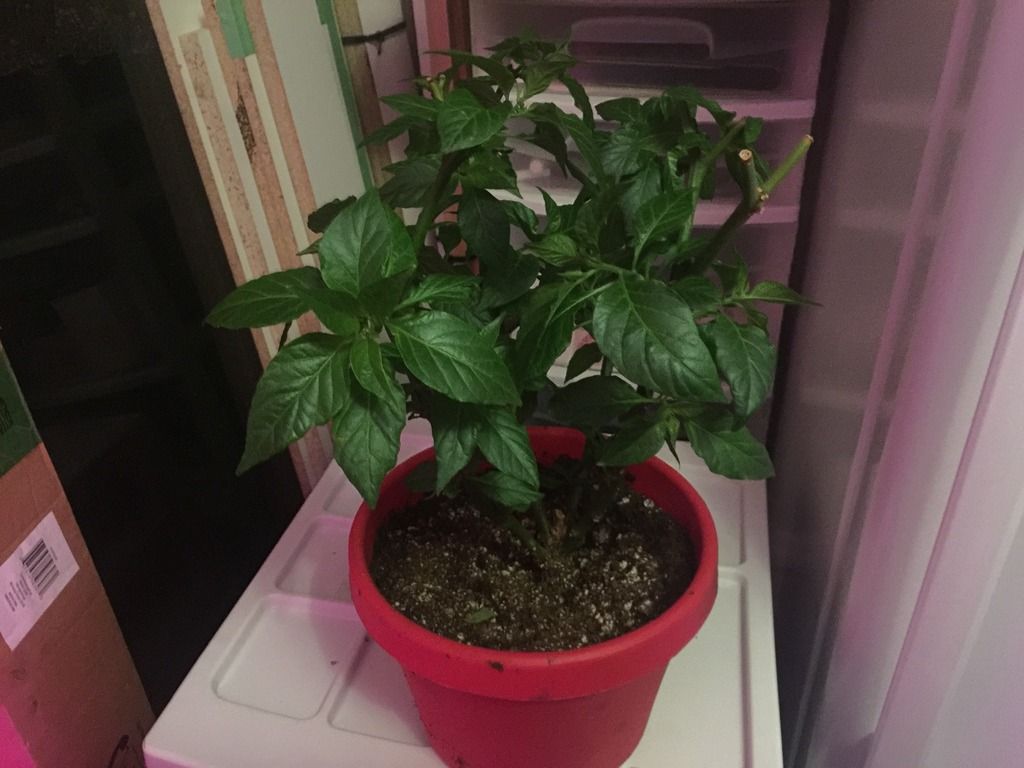 The Ghost today.
I also have a package coming from CAPCOM, which will have 27 mystery varieties from pepperlover. As well there will be annuums being planted in a couple months time.