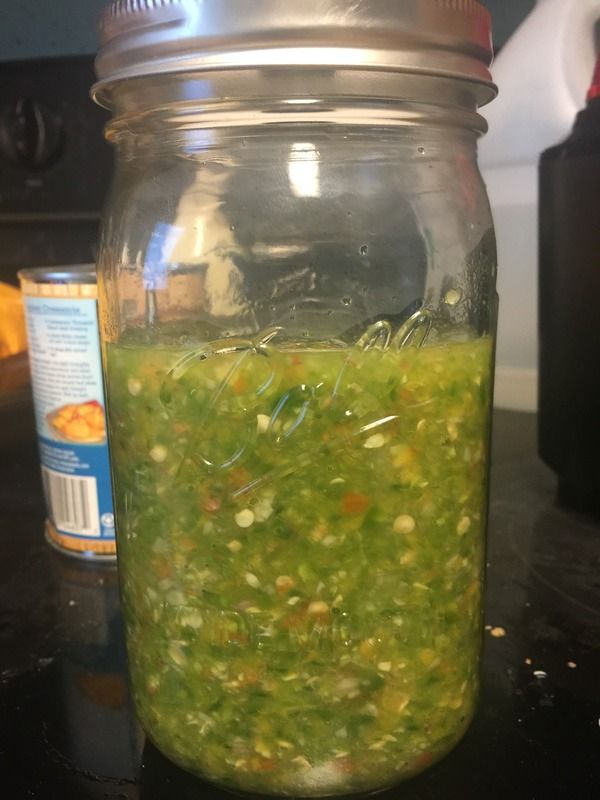 starting small- 8 jalapenos, 5 habaneros, 3 shallots, some peach slices, splash of white vinegar and some fine grain sea salt. read somewhere that sauerkraut brine can be used as a starter, so there's some of that in there too. there is an airlock in the lid that you can't see in the pic. planning to let it go for at least a month before final processing. will check on it tomorrow and tuesday to make sure it's fermenting, then leave it alone til I think it's done.
i've done fresh hot sauces before, but this is my first time trying a ferment. got my courage from the threads here. looking at the pic, it makes the mash look less pulpy that it really is. hoping i don't mess it up.
Edited by mrbill, 08 January 2017 - 08:06 PM.