This is my first ever Grow Log. This is also my first year dealing with growing a fairly large amount of plants in my opinion. currently I have approximately 28 Bhut Jolokai, 19 Carolina Reaper, 19 Trinidad Moruga Scorpion and 6 Habanero.
Recently (Last night) I Pruned 3 of each pepper to begin my "research" and develop my own experience and opinion on how, when and how much to prune. I did only 3 of each plant so I have many control pieces. I am hoping my reading and video searches on this subject are leading me in the correct path. I would like to get my plants to about 12-15 inches  and with a nice hardy structure before putting them in the ground. I am starting this Glog also to make me aware of the growth seeing as I see these plants daily, So I do not notice growth. Measurements taken in this log for height are to the tallest portion of the stem. I will post the log at the end of the "experiment" unless anyone would like m to post it week by week. Please leave feed back, suggestions and comments as you would like. Seeing as last year was my first vegi garden and this is my first year beginning indoors I would like all the feedback I can get. Thank you in advance.
Happy Growing
Blitz
Pruned Reaper and Habanero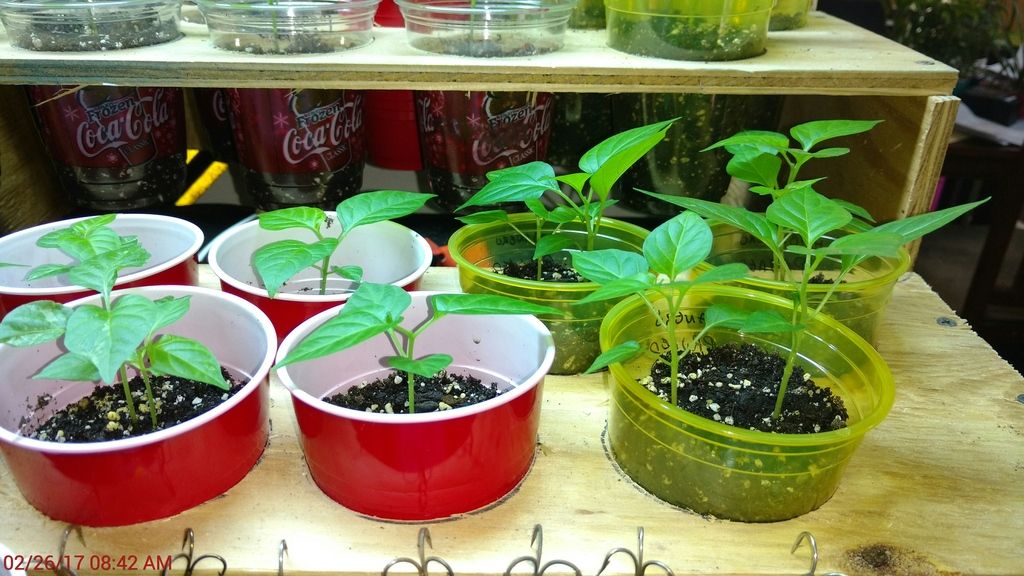 Pruned Trinidad Moruga Scorpion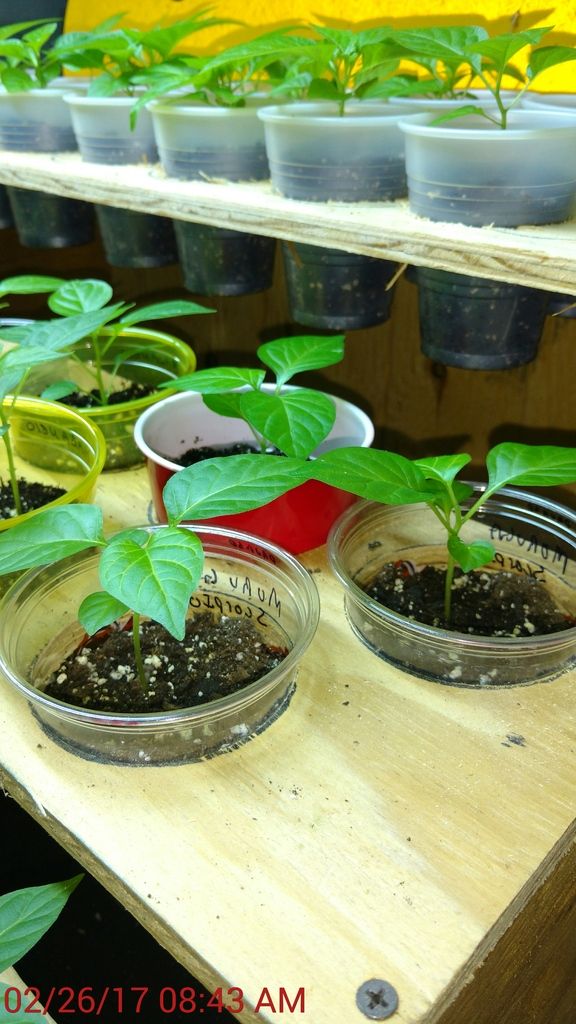 Pruned Bhut Jolokia (Ghost)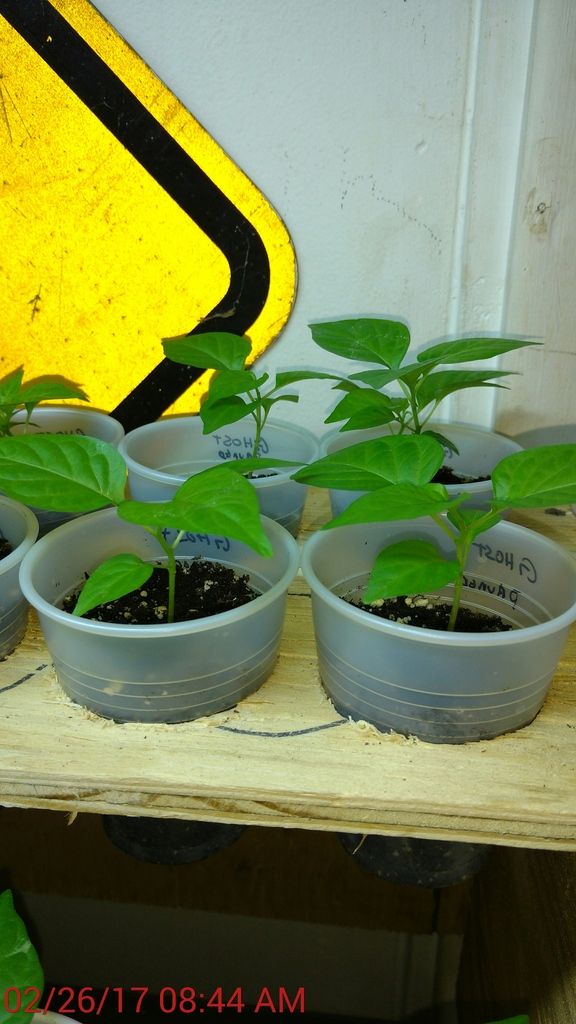 Side of other plants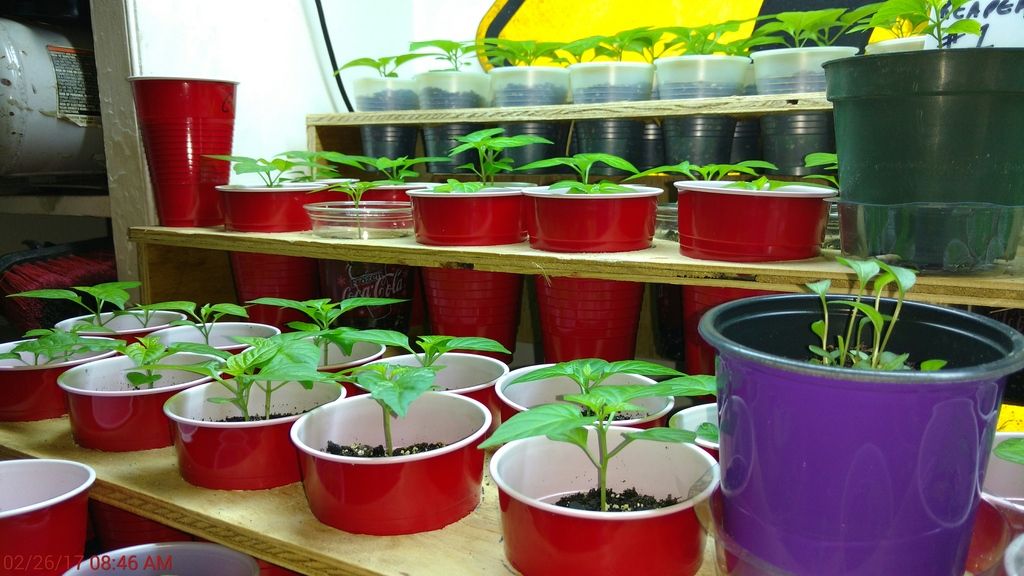 Side of other plants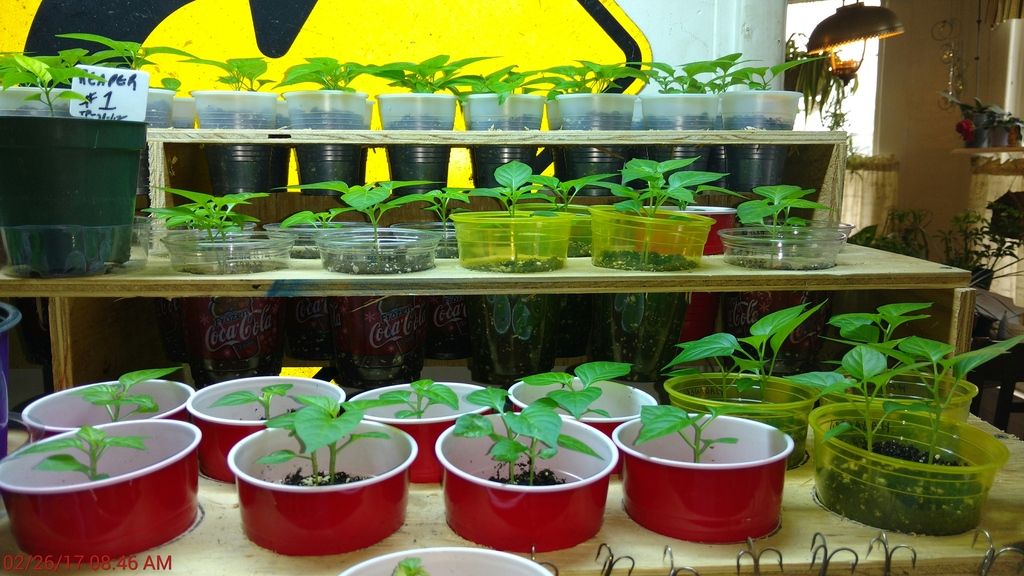 Overhead view
Overhead View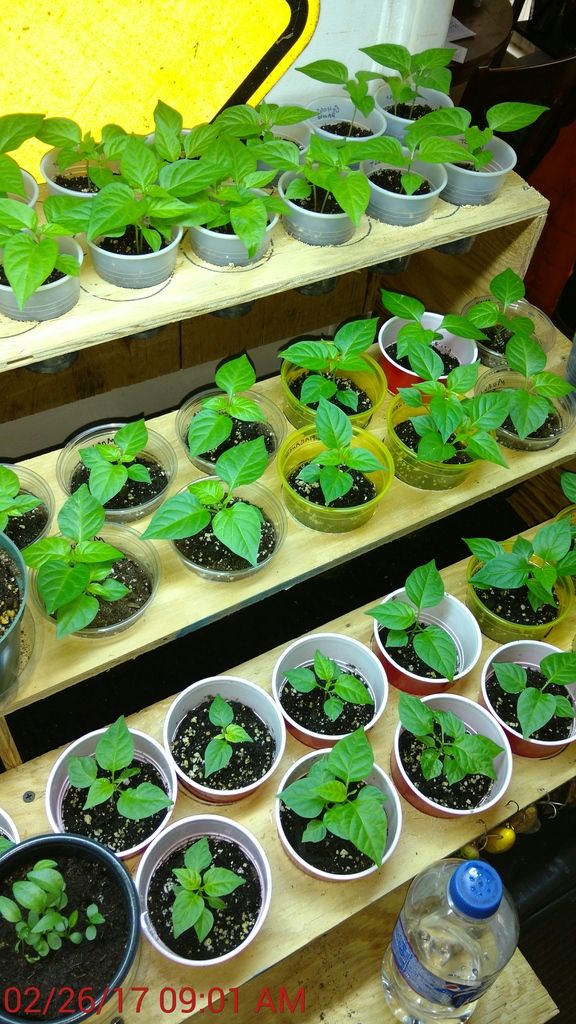 Edited by Blitz527, 26 February 2017 - 03:23 PM.