Well, it's that time again. I actually didn't sow a single seed this year
. I had way too much last year and honestly brewing is my number 1 hobby now. So I'm taking it a bit easier this year.
Still have these over winters.
I plan to sow seeds again next season, but this year I just couldn't find the motivation, not too mention we're are always crazy busy with my kids competitive swimming.
Anyway, I did manage to get planted for this season. Tomatos, cucumbers, plenty of jalapeños, bells, and some habs.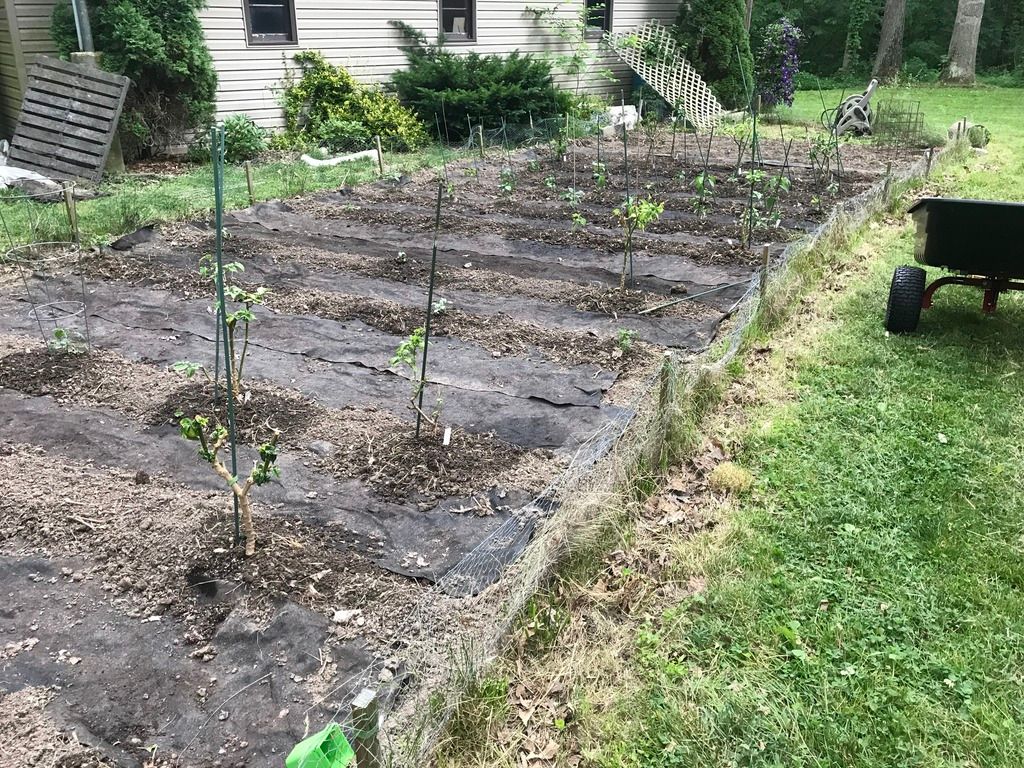 I still have room for a few more rows. I ordered some plants from Refining to fill those in.
The soil is looking killer. The last 2 seasons of compost added have really helped.
The black matting I put down worked out great too. At the end of the season, I just pulled it off and used the back of the rake to knock off any of the left over weeds. So I used it again today.
Also got a twine line for my Columbus hop plant. Hopefully I can get it to grow well and produce so I can use some in beer.
Also scored this planter at Sams the other day. We're going to load it up with herbs on the deck. Fresh herbs are my favorite.
Well, I'll update it again once I get the rest of the plants settled in. Thanks for stopping by and best of luck to everyone this season. I know I can't wait to get some fresh pods.