So I have modified this Recipe many times and it is finally where I like it. Actually Love it. The only sauce that I may go for more than my own is Lucky Dogs Orange and Pink - Delish.
My Concern is on the pH Levels. I really don't want to shell out $300+ on a tester. So I am curious if you have a pH level Tester - Feel free to try my Recipe and let me know if the levels are OK.
3 Cups Carrots, Chopped




2 Onions, Chopped




3 Cups Apple Cider Vinegar




1/2 Cup Lime Juice (Fresh Squeezed)




6 Garlic Cloves, Minced




4 Teaspoons Salt




30 or so Habanero Peppers with seeds, remove stems




15-20 Red Thai Peppers



Combine all the ingredients, except for the habaneros/Thai, in a saucepan and bring to a boil. Boil (covered) for 15 minutes or until the carrots are soft

 



Place all the ingredients in a blender or food processor and puree until smooth.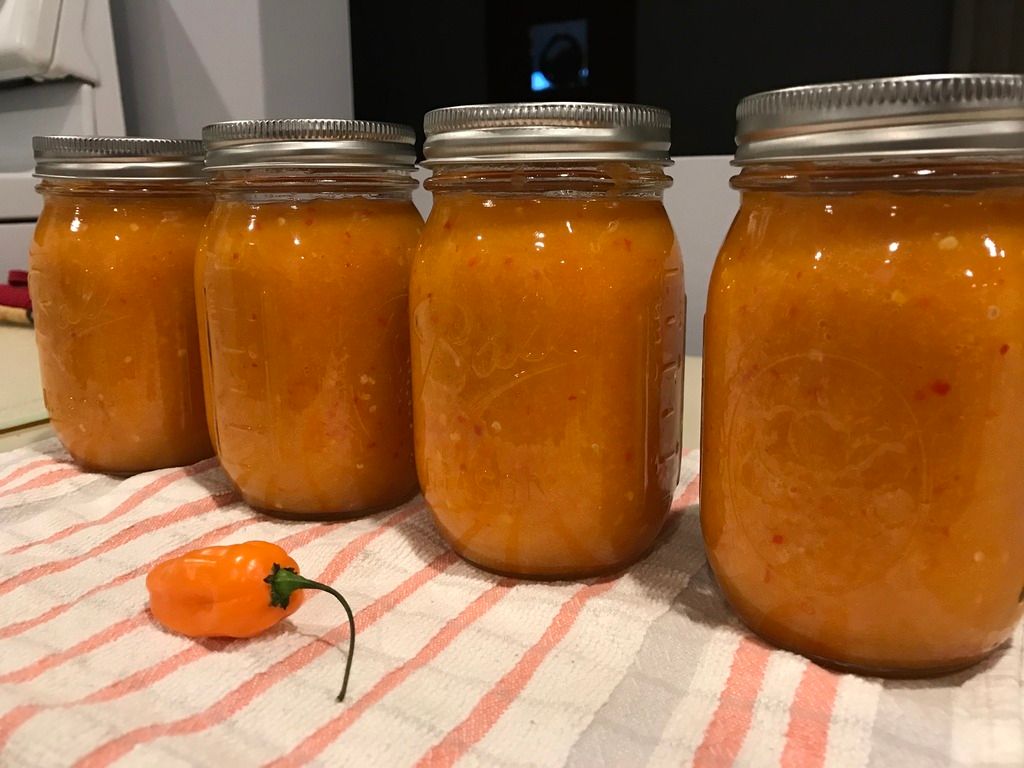 Edited by dsm600rr, 04 September 2017 - 08:31 AM.