I am getting the fever again and am wanting to upgrade my lighting for my "growrage".
The germinator is fine the way it is.  
The grow box is what I am wanting to update...
Currently, I have 18 42 watt CFLs which equals 756 watts (power consumption) that are 6500K color temperature for vegetative growth.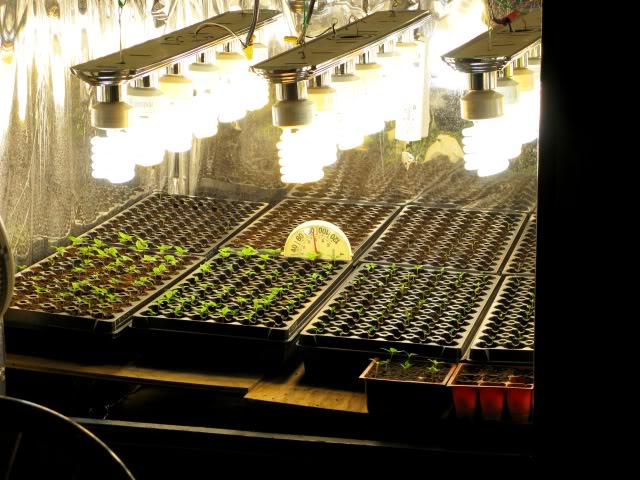 What light/lights (LED) should I replace the CFLs with. 
The dimensions of the grow box is 4' square and 6 feet tall inside with the CFLs mounted on 6 light vanity fixtures and the height of the light bars is adjustable.
I would also like to upgrade my "slow grow" area from standard 40 watt shop light fixtures.  There are three 8 foot shelves with 6 shoplights (12 40 watt bulbs per shelf)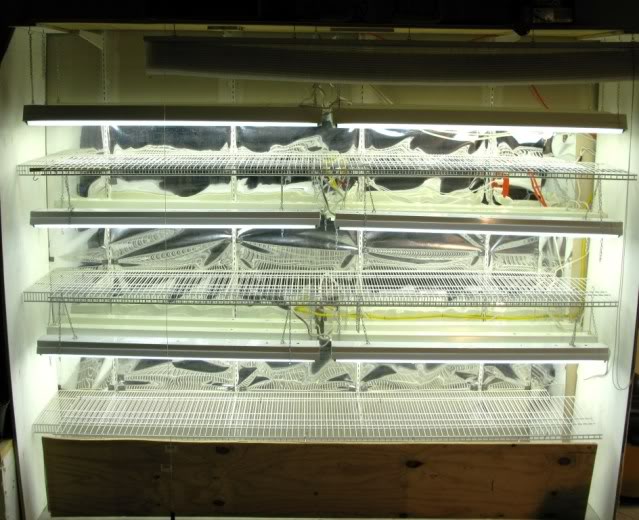 any/all suggestions would be greatly appreciated.
AJ
Edited by AlabamaJack, 10 November 2017 - 08:37 AM.