[quote name="D3monic" post="1519818" timestamp="1516522906"]
What LED strips did you order?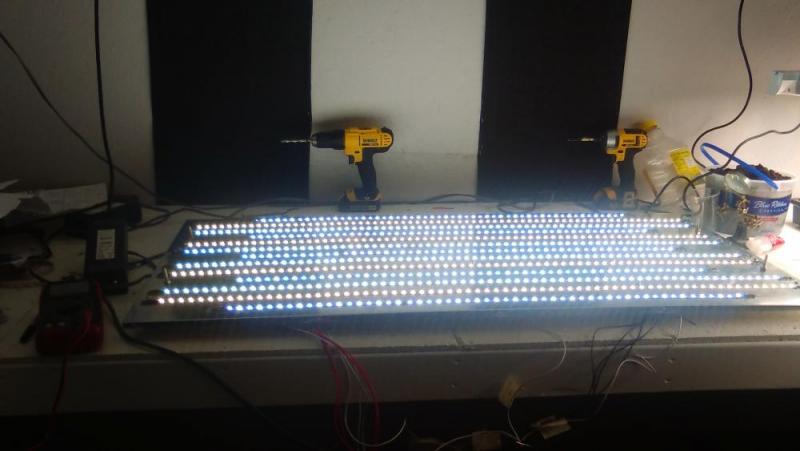 I just built this thing, juanitos has a video that shows the 3014 strips being the best but I couldn't find any on prime so I ordered 5050 strips.
One roll of rgb+cw
Most of a roll of warm white
And they shorted me on my roll of cool white so I had to solder in a 6 led strip of the rgb+cw into one row
My dimmer switches will be here today, I will be able to control all the colors and both whites individually, thought maybe I could tune in the spectrum that way but I really have no idea how that works. If nothing else my wife got a pretty cool light for taking pictures lol.
Oh and it's powered off of an Xbox 360 power supply, 175 watts.