Man, I'm sad. With all the good things slowly going with my pepper endeavor this season, my little Small Brown Rocoto insists on teasing but remaining a bridesmaid. She's flowering regularly and appears to be setting pods, then the blessed little podlets simply unceremoniously drop. All of them. All my Rocotos, though in different states of health and stages of production, are setting at least some fruit, a few even ripening nicely.
...not my *s-s-sniff* Small Brown...
Peruvian Red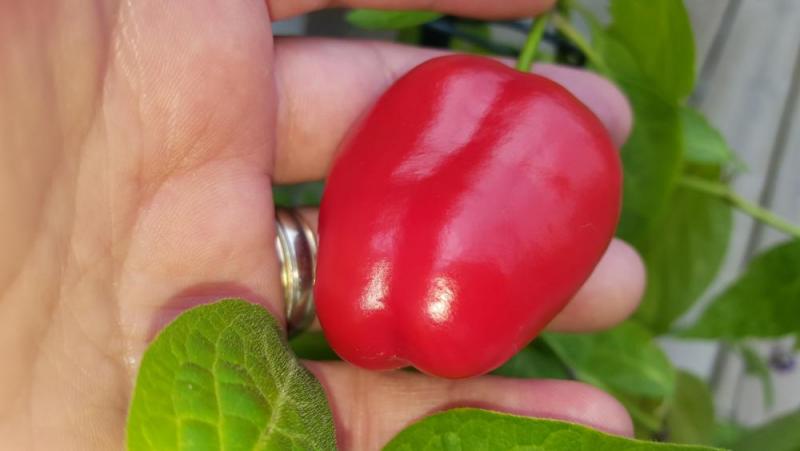 Ecuador Red
My giantesseses DeSeda Yello, Arequipa & Gelbe Riesen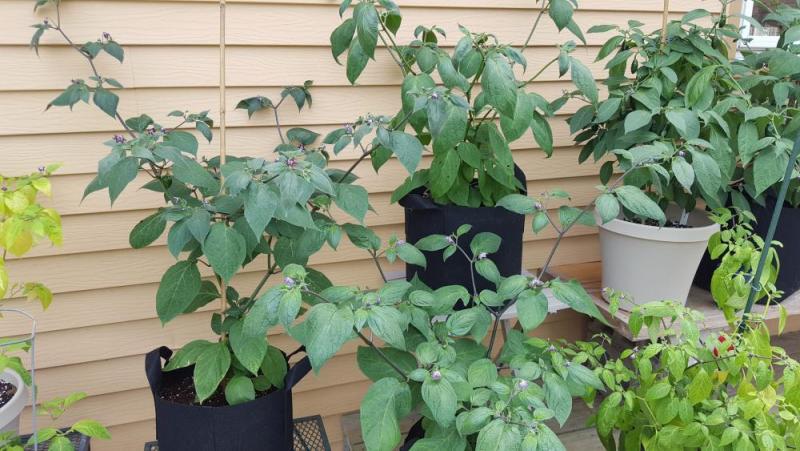 Everything in fabric bags are overachieving. Fabric for everyone next season!