Hi.
I bought these from a local farm because I am planning to plant some from its seeds.
Is this a Ghost Pepper?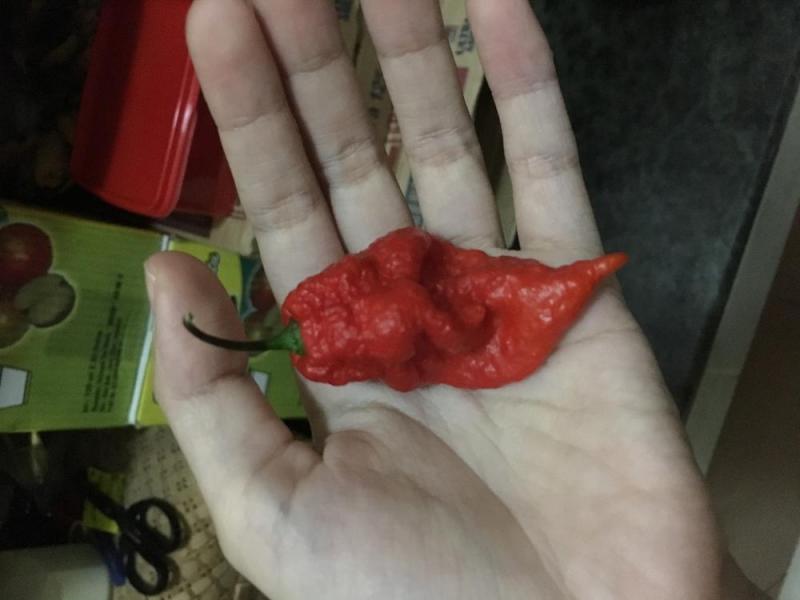 Are these Carolina Reapers? I am not so sure. According to what I'v read, Carolina Reapers should have a thin-pointy-tail. While mine does not have. But the first pepper (top) has a short-tail. But some people say that some of their Carolina Reapers do not have any tails.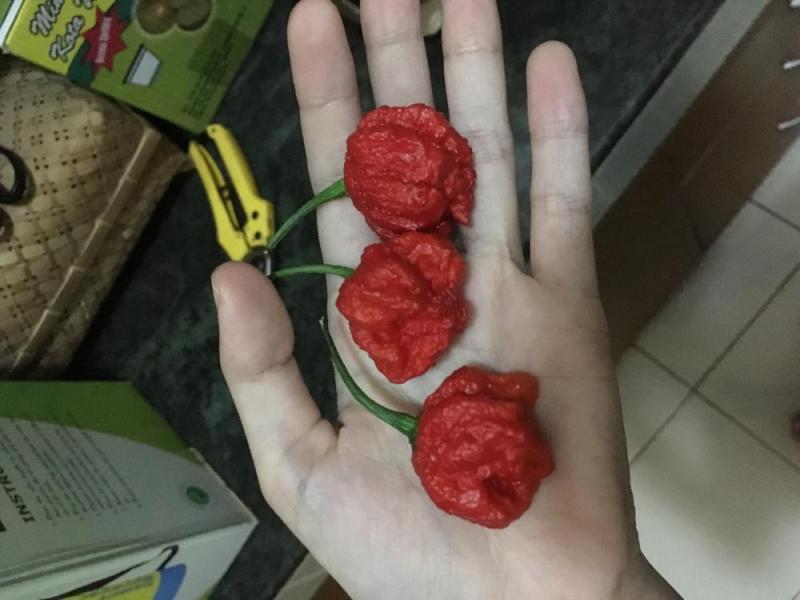 Can somebody help me identify these two peppers? Thank you very much!
Edited by Teehee, 12 April 2018 - 11:51 AM.