I had some grnd pork,veal and beef that I seasoned heavy with Meat Church's Holy Gospel rub.
I formed them into six big sized meatballs and then shoved a piece of good old white cheedar into the center of each.
Sealed them up and wrapped a couple strips of bacon around each.
Sprinkled another coat of rub to top them off.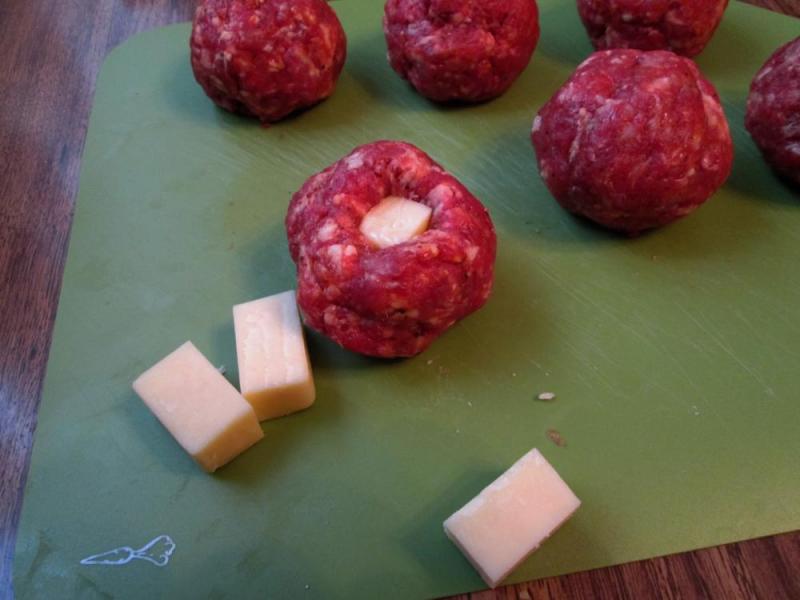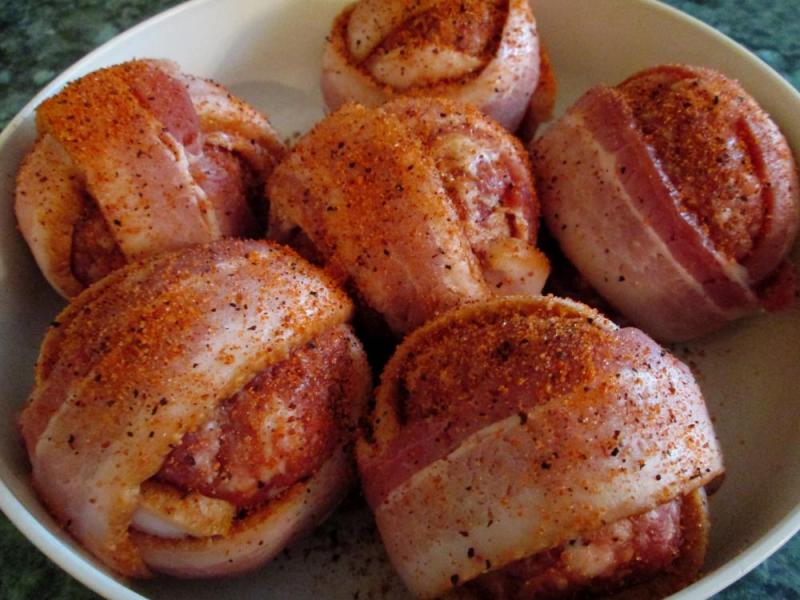 I cooked these on my BGE with the plate setter in....cooked for about one and a half hours at 375-400 degrees.
I had a couple blocks of peach for smoke and finished with a heavy coat of Five Monkeys BBQ sauce.
Served with some fried Perogies and sliced cucumbers.