I just register to these forum, hope I can get useful help and information here
I never grow anything before, this is my first time..., my first try...
Date : May 19th 2018
this is my first try to germinate variations of chili pepper, a simple rockwool, with mist generator and water below, just plain water no nutrient whatsoever
still learning and watch a lot of youtube videos about growing pepper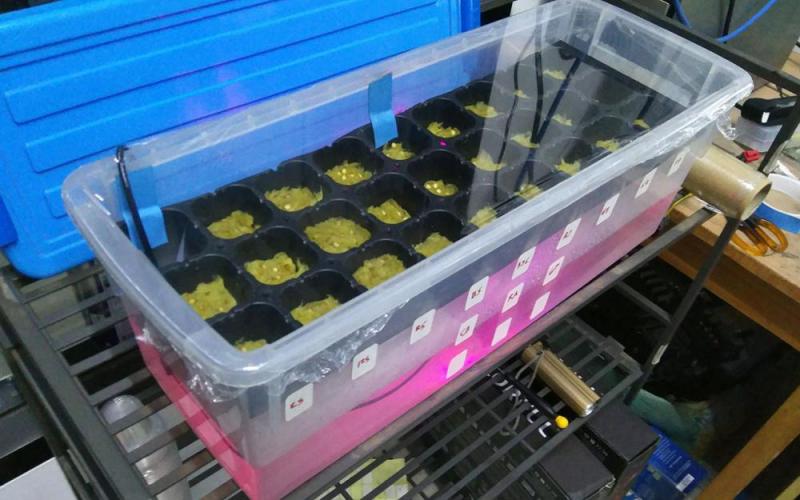 Date : May 21st 2018
add some light using simple USB led, and heat insulator in shoes rack, just playing around waiting for seed to germinate, and waiting for my grow led to arrive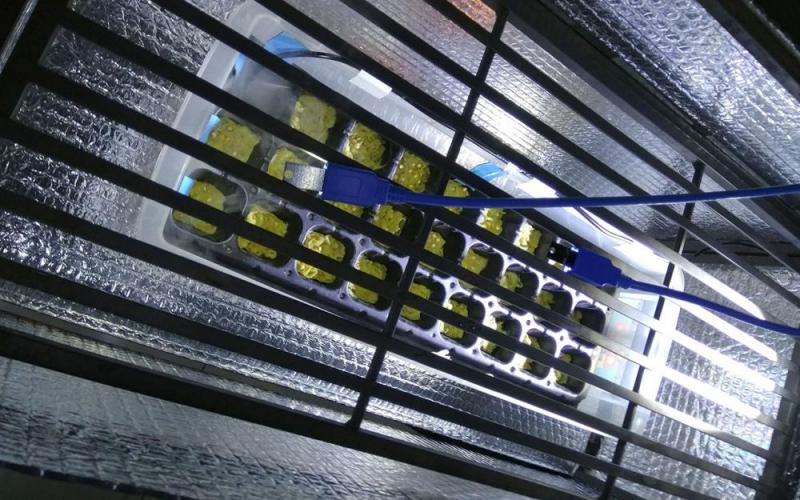 Date : May 23rd 2018
first seed to germinate, so happy!, and I just installed little grow led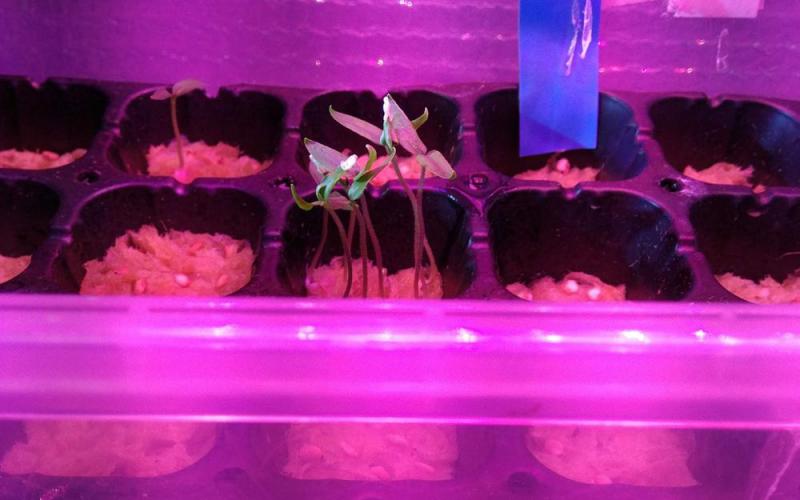 Date : May 25th 2018
Building new home for my little chili, just larger container, with DIY hole and net pot on it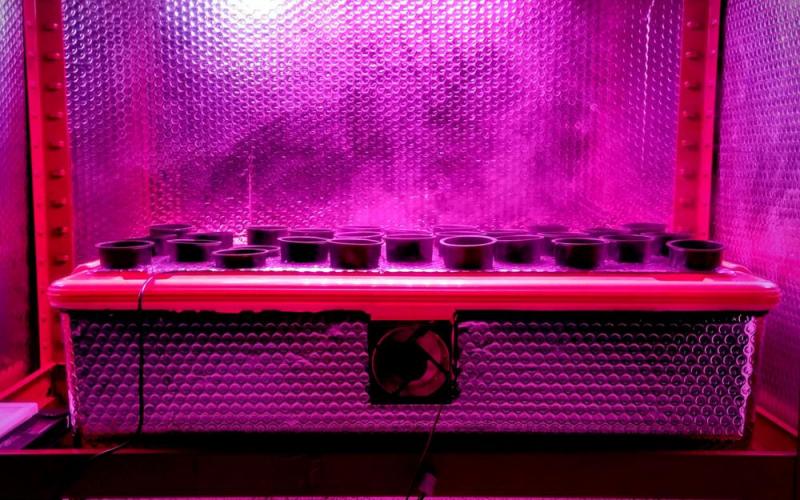 Date: June 1st 2018
more are growing, its so fast!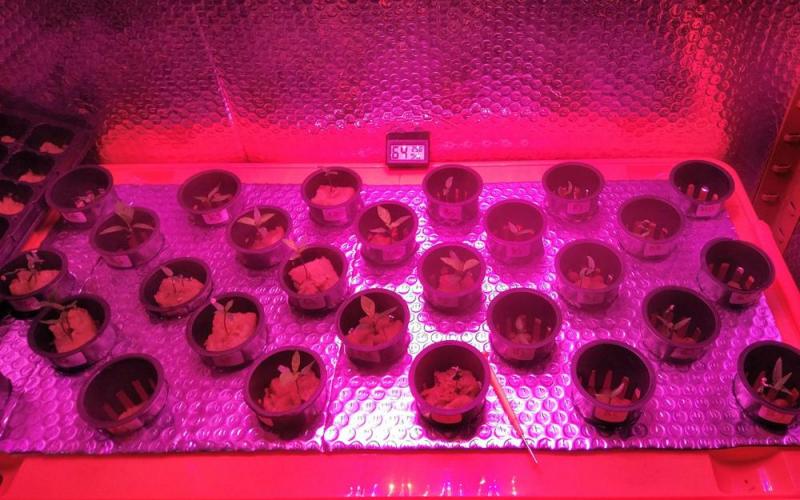 Date: June 5th 2018
add temperature and humidity sensor, and some air circulating fans (using PC fan)
and also I add perlite mixed with vermiculit on top of rockwool, since i got a green growth something like moss or I don't know, I hope this layer can block light to the moss and stop them growing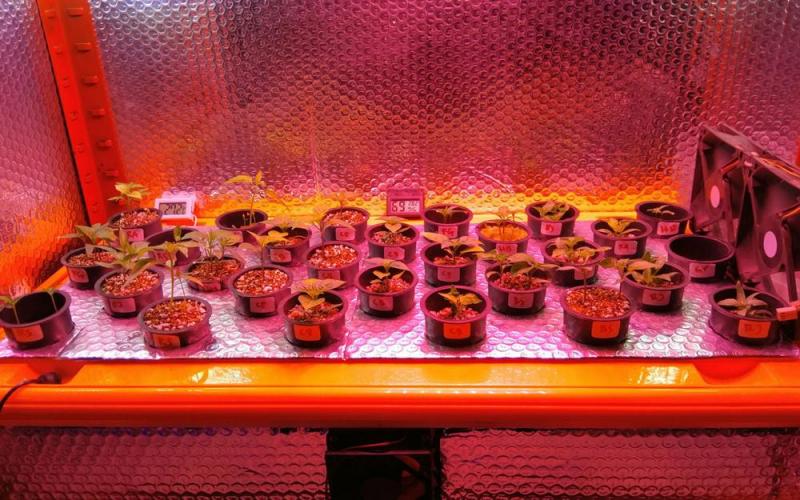 Date: June 11th 2018
Grow rate seem to be slowing, and I starting to see yellow leaf, and some brown on leaf tip, and some pots have dropped leaf, I don't know why
I don't understand is it too much water, or lack of nutrient? or too hot? too humid?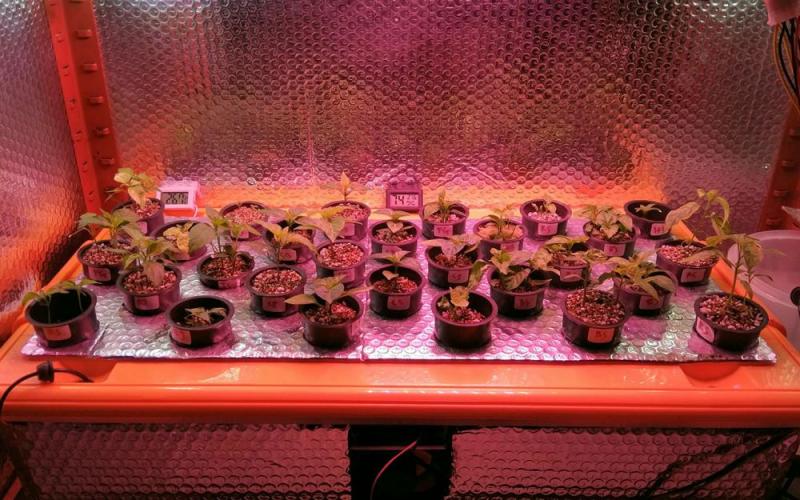 Edited by uray, 10 June 2018 - 05:48 PM.