Hello All,
I am an engineer. I have passion for cooking and exploring different cuisines.
I cook regularly and like my food really really hot and spicy.
I am starting this page with an intent to post my cooking adventures and recipes. Most of them might be Indian dishes but I do cook other dishes too.
Here we go.
Lamb chops - Indian style:
I am new to growing peppers and I am very happy how the plants are growing. 
I am also growing Tomato, Mint, Cilantro, Holy Basil and Curry leaf plants.
Yesterday I got to harvest my peppers for the first time and so I thought of making my favorite dish using the produce.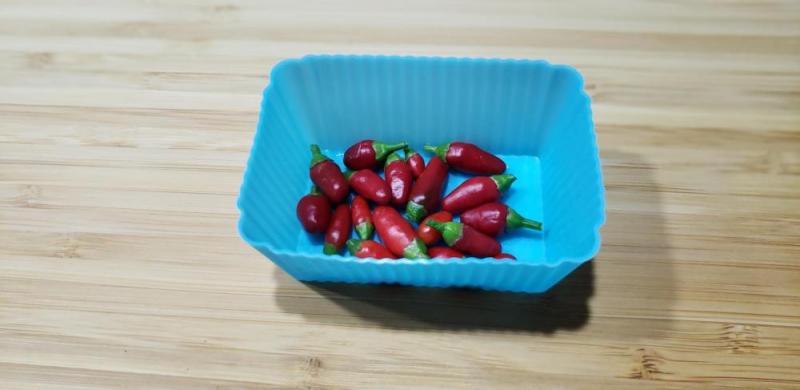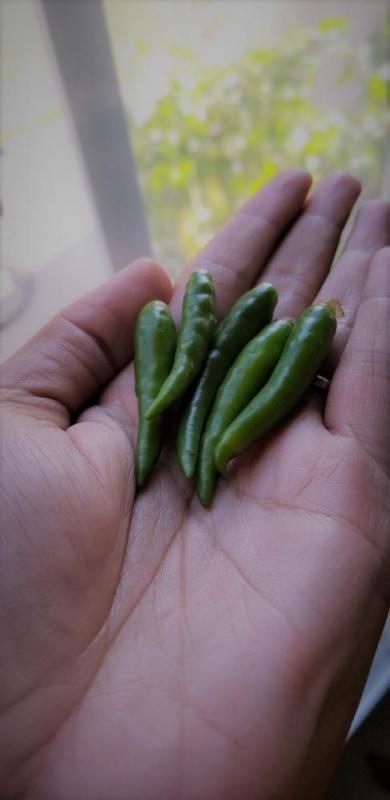 I brought home some nice lamb chops from costco.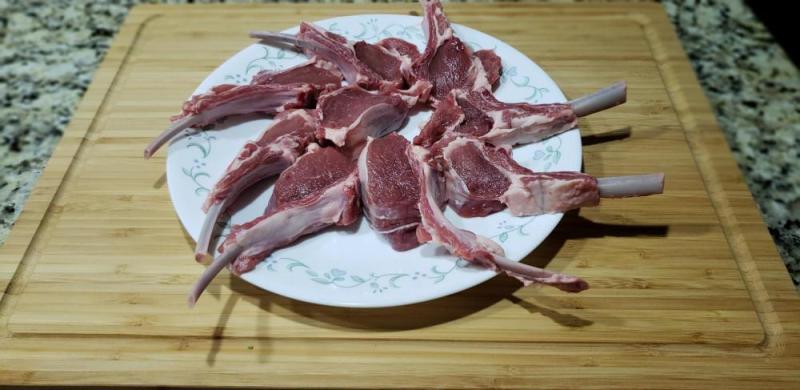 Coarsely chop 2 sprigs (about 20 leaves) of mint, 10 sprigs of cilantro and peppers (according to your heat tolerance level) in a blender .
Add 3 table spoons of freshly squeezed lemon juice and blend.
Now in a bowl , mix the following:
Above blended mixture,
3 table spoons of yogurt (I used home made, but you can use Greek yogurt),
half tea spoon of salt,
1 tea spoon of ginger-garlic paste ( blend ginger and garlic paste. You can substitute this with half teaspoon ginger powder + half tea spoon of garlic powder)
a pinch of turmeric
half tea spoon of garam masala ( blend of dry roasted spices like cinnamon, cardamom, clove etc. You can get this at any Indian grocery store)
1 tea spoon of paprika ( substitute with any pepper powder you like. watch out for heat as we have already added peppers in the above step)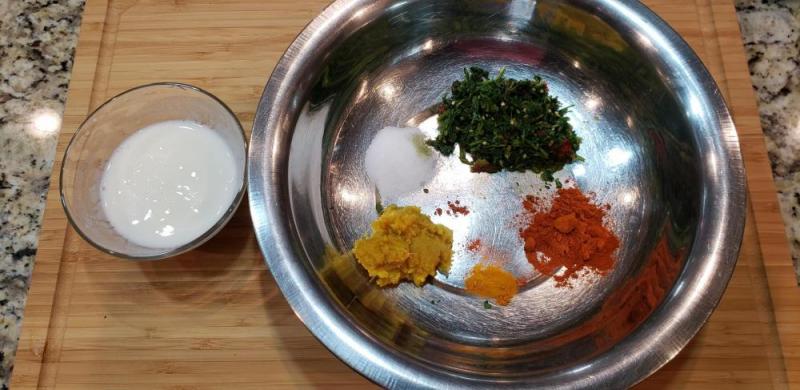 Now marinate the lamb chops with this mixture till all the chops are coated well on all the sides.
Cover the lamp chops with a food wrap and let is marinate in the fridge for a minimum of 2 hours ( I usually leave it over night).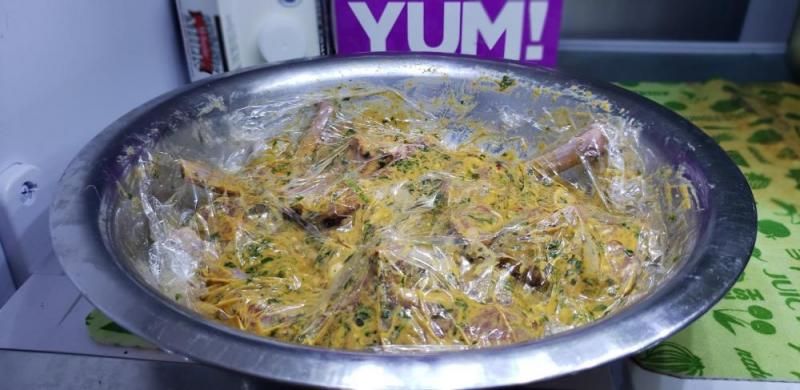 Now your lamb chops are ready for grilling.
You can grill them in any of your favorite way and according to your preferred doneness. 
On a Gas/Charcoal grill :                  3 minutes on each side ( for well done).
In a oven :                                         8 minutes each side at 400 degrees (for well done).
In a non stick skillet over stove top : 5 minutes each side (for well done).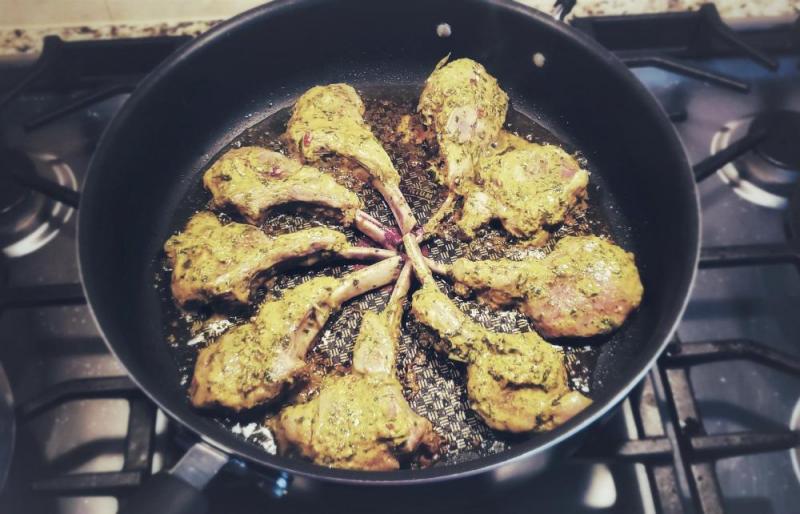 Meanwhile, I made some sauce to balance the heat on lamb chops.
Mix thoroughly: one table spoon yogurt, a little finely chopped onion, 6 leaves of mint finely chopped, 2 green peppers finely chopped (you can skip this if you have added enough heat in the marinade), half a cup of water, a pinch of salt to taste
.
Now sit back, relax and have yummy lamb chops cooked Indian style.