Hey all, this is my first year growing anything hotter than a Habanero.
I've read that superhots tend to grow pretty slowly (not sure if all of you consider scotch bonnets to be a superhot), but when I compare my young ones to others of similar age in various videos/pictures I feel like mine are lacking behind.
They're all 44 days old from the moment I put the seeds in the dirt (Took roughly 10 days before they started to sprout). 
They've been living under a 250w 6500k cfl bulb (12 on 12 off) inside of my storage closet with a variable speed computer fan as circulation.
I also haven't started feeding them any nutrients yet.
Do you think their growth is lacking given their age, or fairly normal?

From right to left, 2x Jalapeno, 2x Scotch bonnet, 2x Carolina reaper & 1 of each in smaller pots as backups.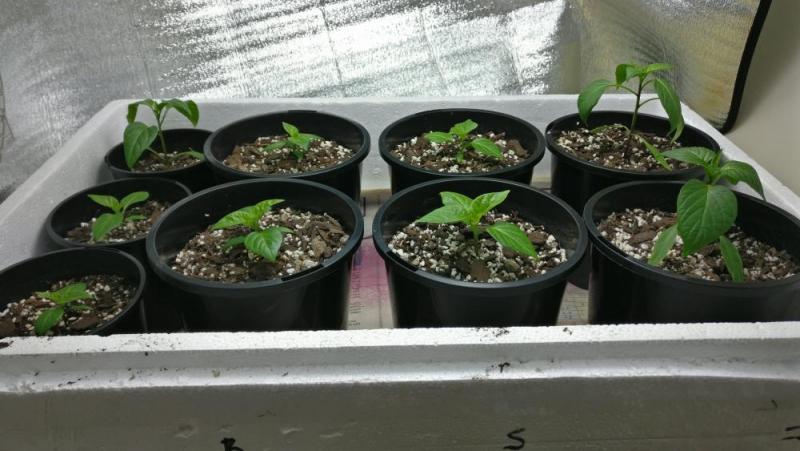 Any replies are appreciated, cheers!