A mate of mine gave me a fresh Trinidad Scorpion Sunrise and a 7 Pot Bubblegum pod - so I took out the seeds and now Im growing those plants this year.

When I showed him my (still green) pods from the Trinidad Scorpion Sunrise he said it may have been accidentally crossed with his Reaper... which I wont exactly be disappointed with.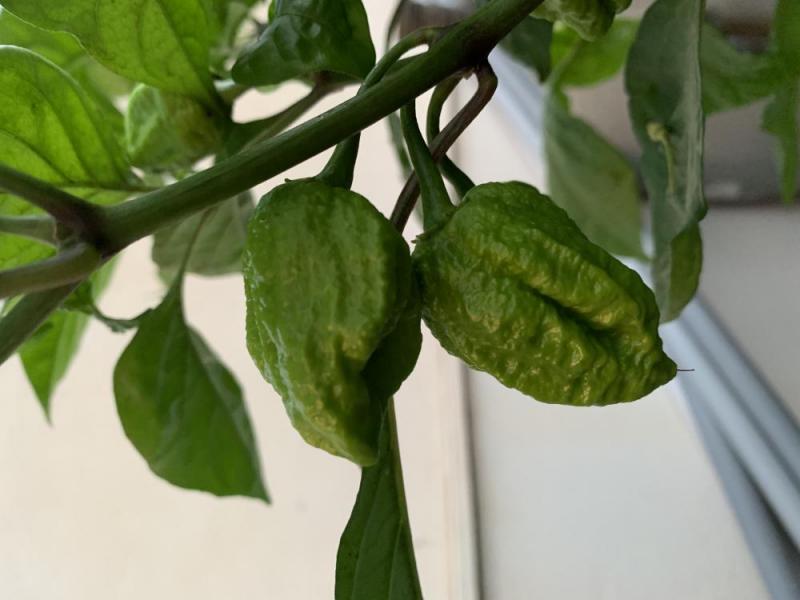 Sorry pic is rotated

So that got me thinking, has anyone seen a Reaper x Bubblegum x Sunrise.
I think it would be awesome to see a Reaper with a red calyx growing upright!

I searched on Google but I havent come across anything yet.

This may become my next long term chilli project
Edited by HydroPepper, 25 January 2019 - 08:39 AM.