Fathers day cook, sorry for the late post. 3 racks of baby backs, 1 pork lawn,lol, 2 fatties, and 10 poppers on the 18.5 WSM, it was loaded.
Got this new weber kabob rack for fathers day. Started them later on a kettle, this wasn't my best batch of veggies.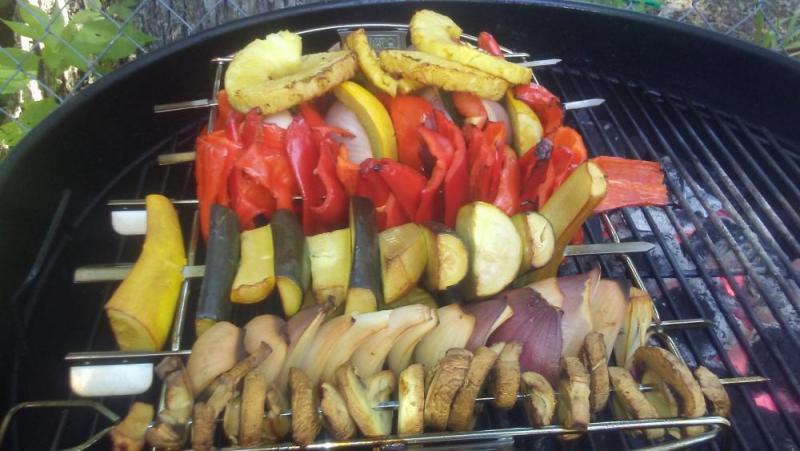 You know the poppers were good, I don't think you can mess those up!
The pork loin was probably the best I have ever had. Cooked it till the IT was 158, on my crappy probe. So tender and juicy. Sorry no sliced pics I guess...
Ribs could have went a tad longer, but they were pretty good.
And I tossed a couple logs of sausage on, sliced it up for breakfast the next day. If you havent smoked a fattie you have to try it.