205 replies to this topic
Posted 25 July 2019 - 08:30 PM
They are on the dehydrator in my studio now ( have house guests).
---
Posted 12 August 2019 - 09:50 AM
Didn't get a chance to post my last couple cooks. I did a brisket point that I got on sale, wasn't ready in time for dinner, so we had tacos and I wrapped it in foil, then drove to KC to get a weber lol. It was at 174 when I left and 201 when I got back. Idk what it did while I was gone, lol Possibly the best brisket that I have ever had. Fat was like gravy.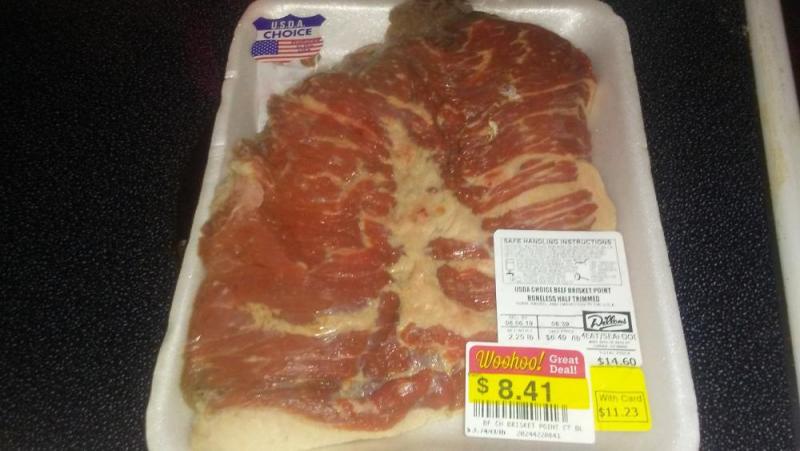 Before wrapping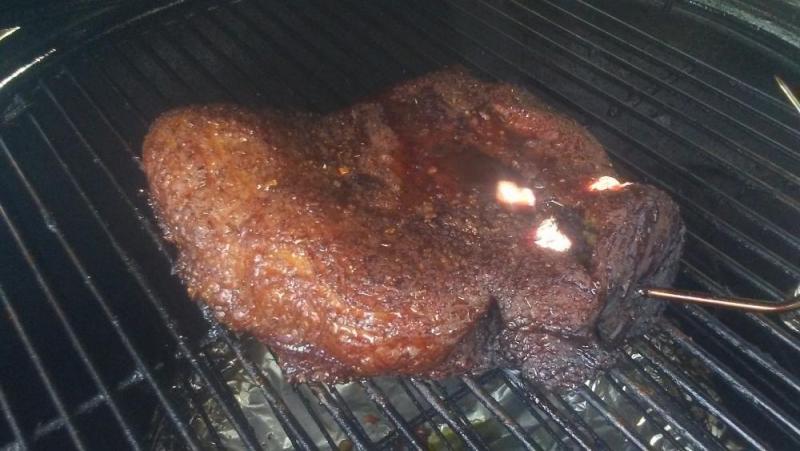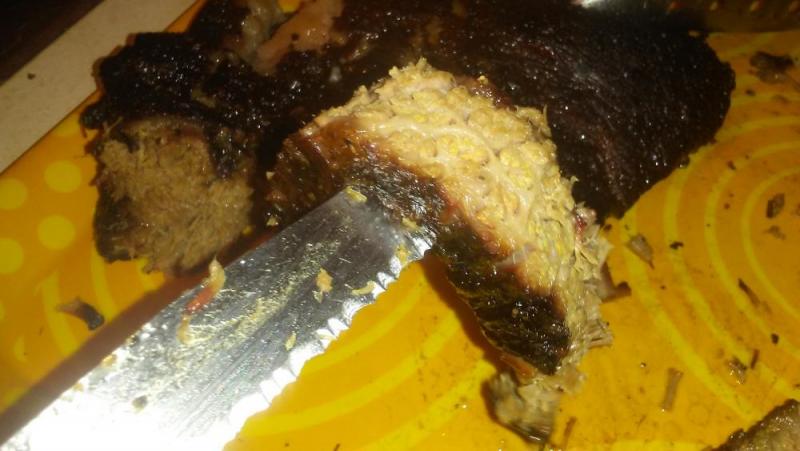 Then my buddy and his family came over for dinner the other night and I fired up a couple kettles. The brats are stuffed at this little grocery store, and I wasted them with corona and lime juice. They turned out great, I usually burn brats.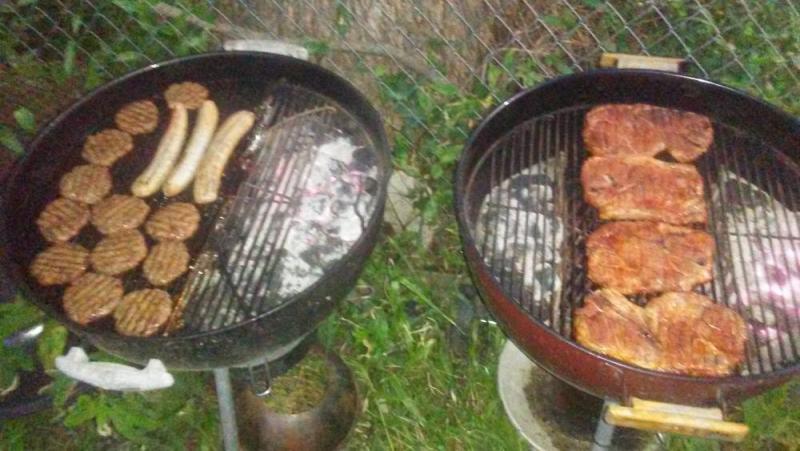 Used Zarda Bbq rub cause it was the only thing at the store that didnt have msg. I should have put a lot more on, cause I added some before eating mine and you could taste it then.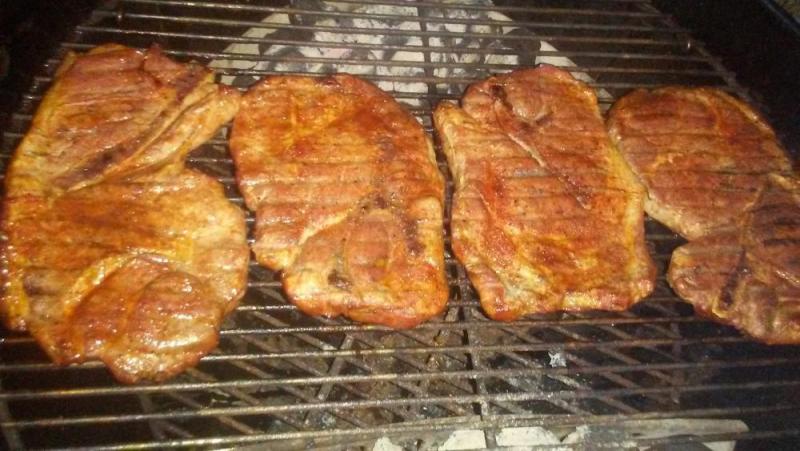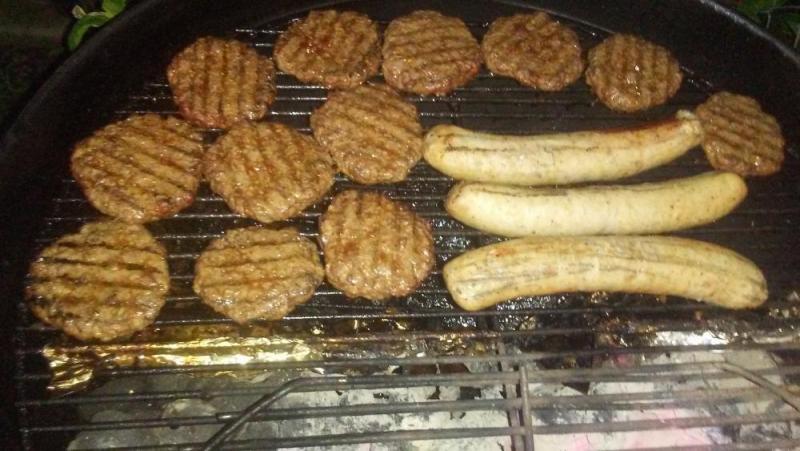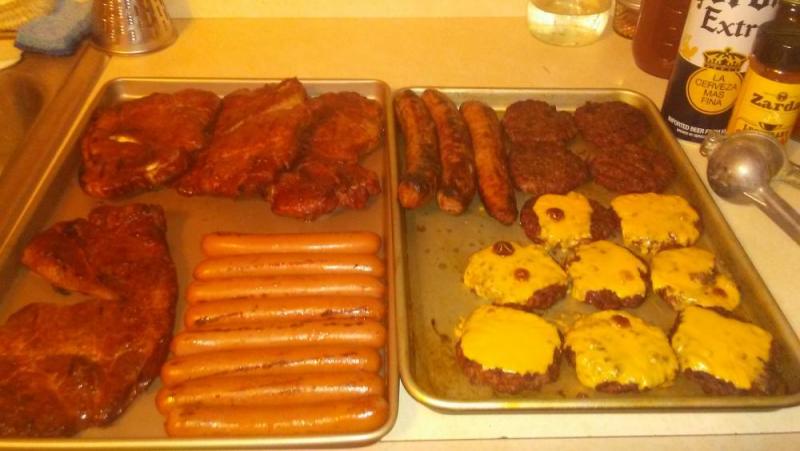 ---
Posted 12 August 2019 - 10:06 AM
Got a couple new grills and smokers too. Finally got a 22.5 in Smokey mountain. It was a weird ad that said it had damage, but when I showed up it was new in the box. So I got a super deal.
The weird green one is a 71-72 avacaco colored one, aka the "Carribean"
And the red one is a 98 red mist stainless steel performer. I'm addicted to these things. I need to get rid of a couple.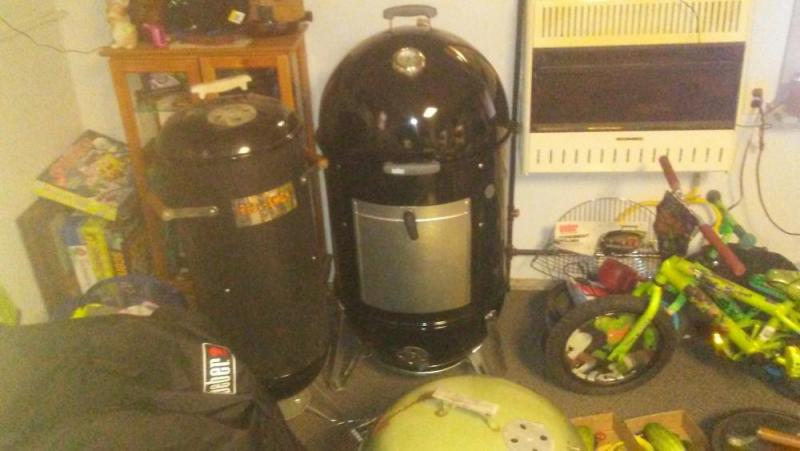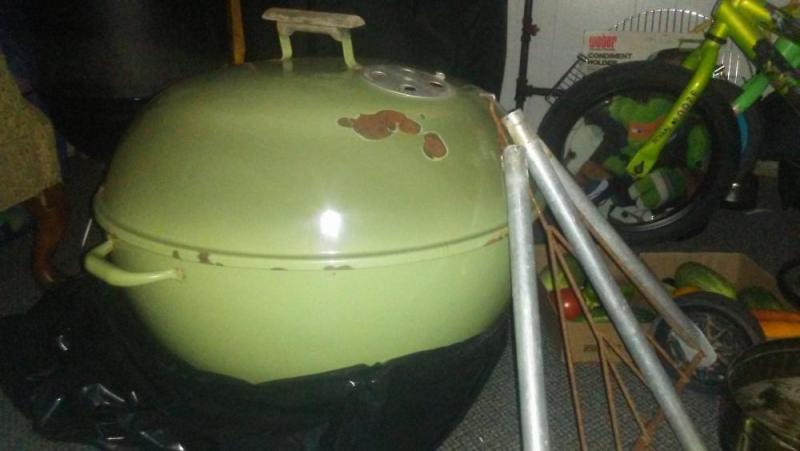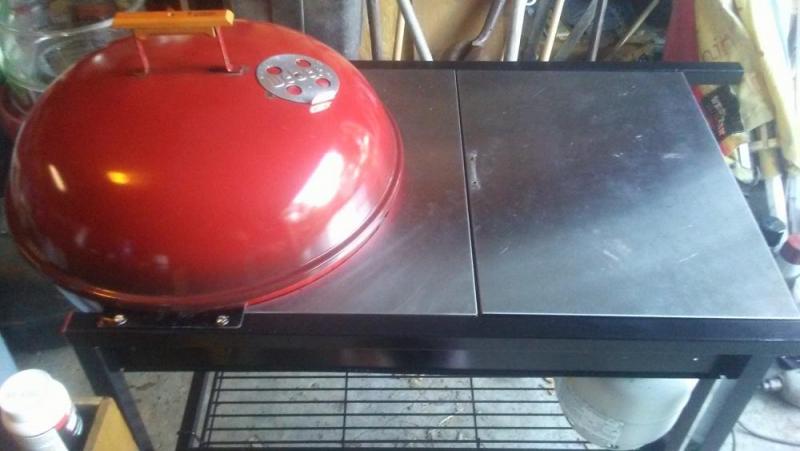 Oh and I am building that REDi-SMOK thing with the Smokey Joe for a friend. It should be pretty cool. And I have been working on this work table with side burner out of an old genesis gas grill. Found that granite piece by my neighbors trash, and its a perfect fit!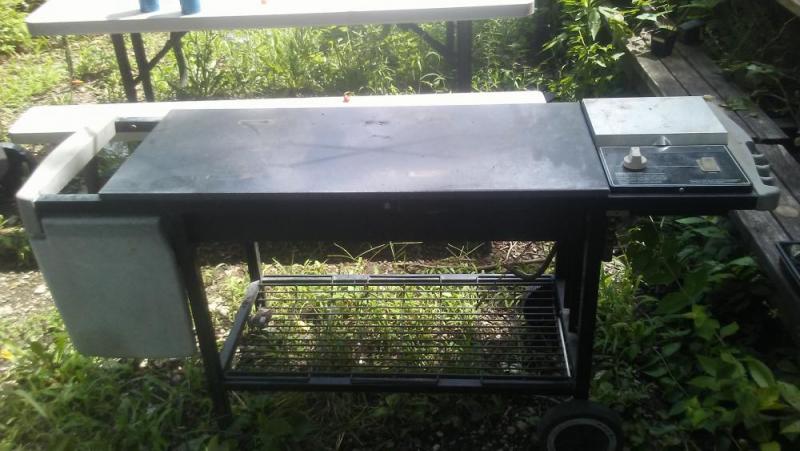 ---
Posted 12 August 2019 - 11:48 AM
You need therapy!
---
Posted 13 August 2019 - 04:18 AM
"I come in peace. I didn't bring artillery. But I'm pleading with you, with tears in my eyes: If you f*ck with me, I'll kill you all."
-General James "Mad Dog" Mattis (to Iraqi tribal leaders, 2006)
---
Posted 14 August 2019 - 12:48 PM
Put a chuck roast and a pork butt on yesterday at like 8:30 am. Fell asleep last night, woke up and pulled the chuck roast at around 1am. The pork was at like 180 or so, I wrapped it and set an alarm for 2 hours. Woke up 3 hours later, and when I stirred my coal I must have put it out I guess. IT had dropped to 160. So I added coal and just finally pulled ot off around noon lol. It still turned out pretty good, I should have wrapped it sooner, but I thought maybe I could finish it unwrapped. Made 3 decent bags of meat for the freezer, and I'm gonna warm the chuck roast up for dinner tonight.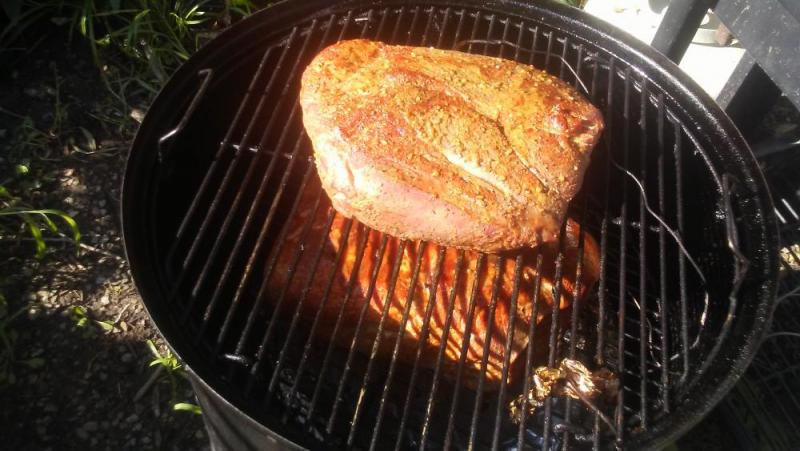 Chuckie!
Rub - Big Papa Smokers "Cash Cow"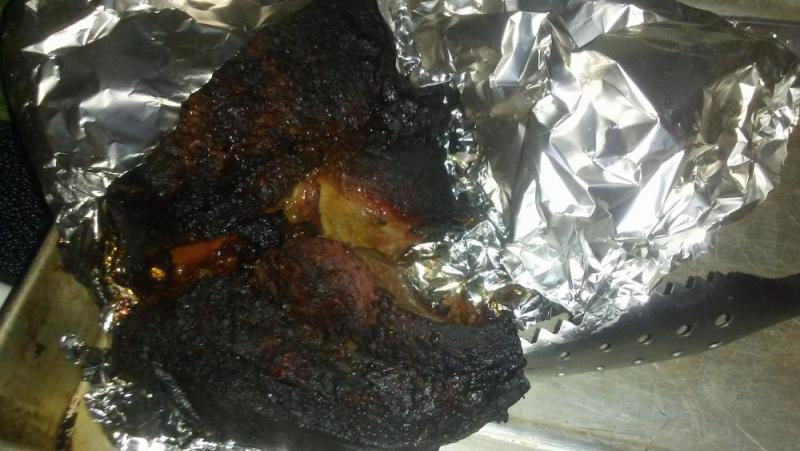 Pork
Rub - Kinders "Tequila Lime"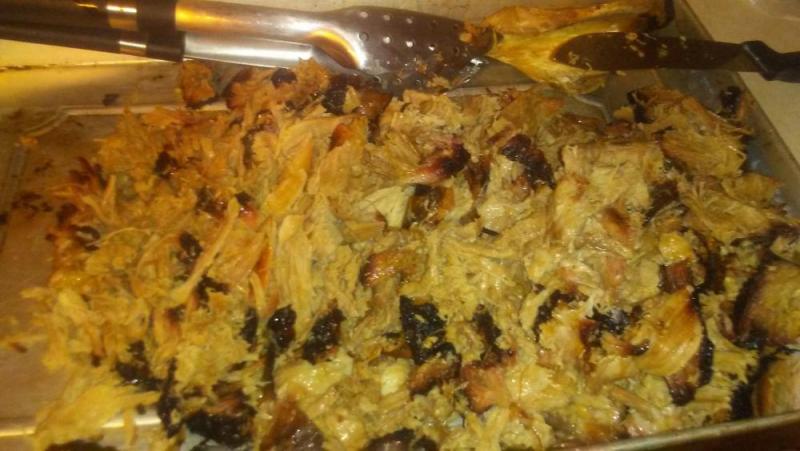 ---
---
Also tagged with one or more of these keywords: Pimp C, Char-griller premium kettle, Weber, Smoker?
BBQ Forums

→

BBQ/Grilling

→


Started by

austin87

,

05 Jun 2016

shrimp

,

weber

,

grilling

Fiery Foods Forums

→

Cooking With Fire!

→


Started by

JoynersHotPeppers

,

22 Jan 2016

smoker

,

bbq

,

grill

,

weber

and 5 more...

Hot

31 replies
1,957 views

Fiery Foods Forums

→

Cooking With Fire!

→


Started by

JoynersHotPeppers

,

11 Dec 2015

wearethenewshit

,

weber

,

kettle
1 user(s) are reading this topic
0 members, 1 guests