Tried my hand at doing Mexican for the first time ever and ended up with this.... 
The foundation and some homemade guacamole. I got NFI what guacamole is supposed to taste like, never done it before....it ended up tasting flat, like it was missing something.I noticed some recipes include Tabasco. So I added a good dash of Tabasco and a fair whack of lime juice and it perked it up nicely. 
Beef, Kidney Beans, chopped onion, crushed tomatoes and a decent helping of Cumin, Coriander, Cayenne pepper and Chilli flakes simmering away
splooge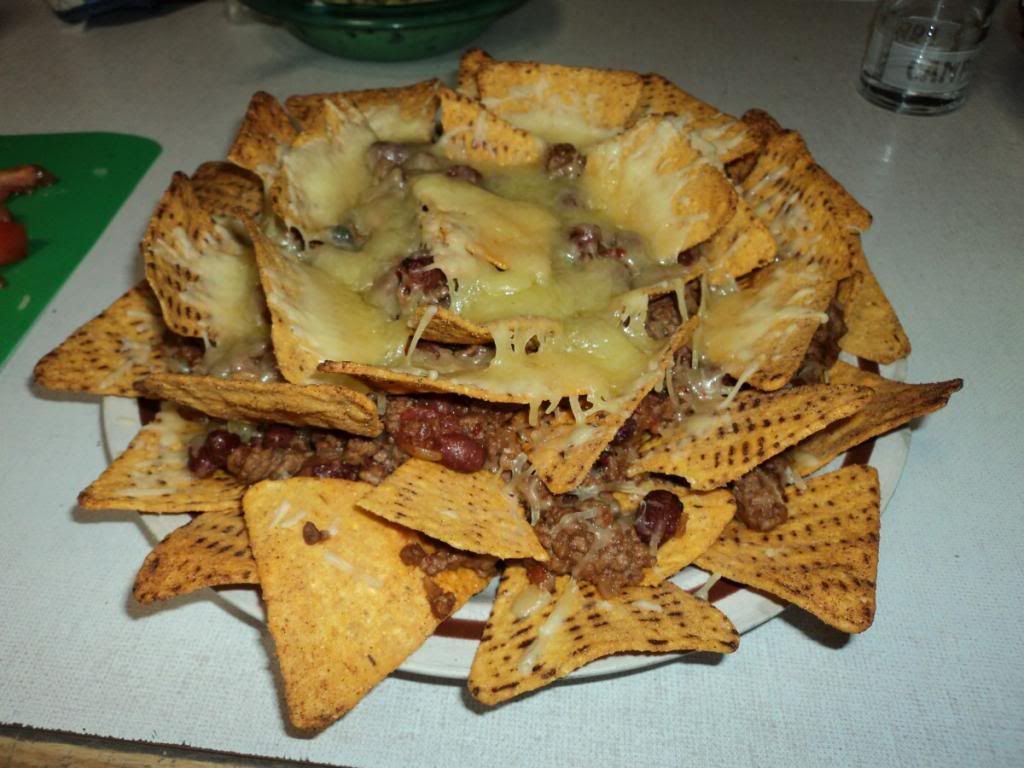 uber splooge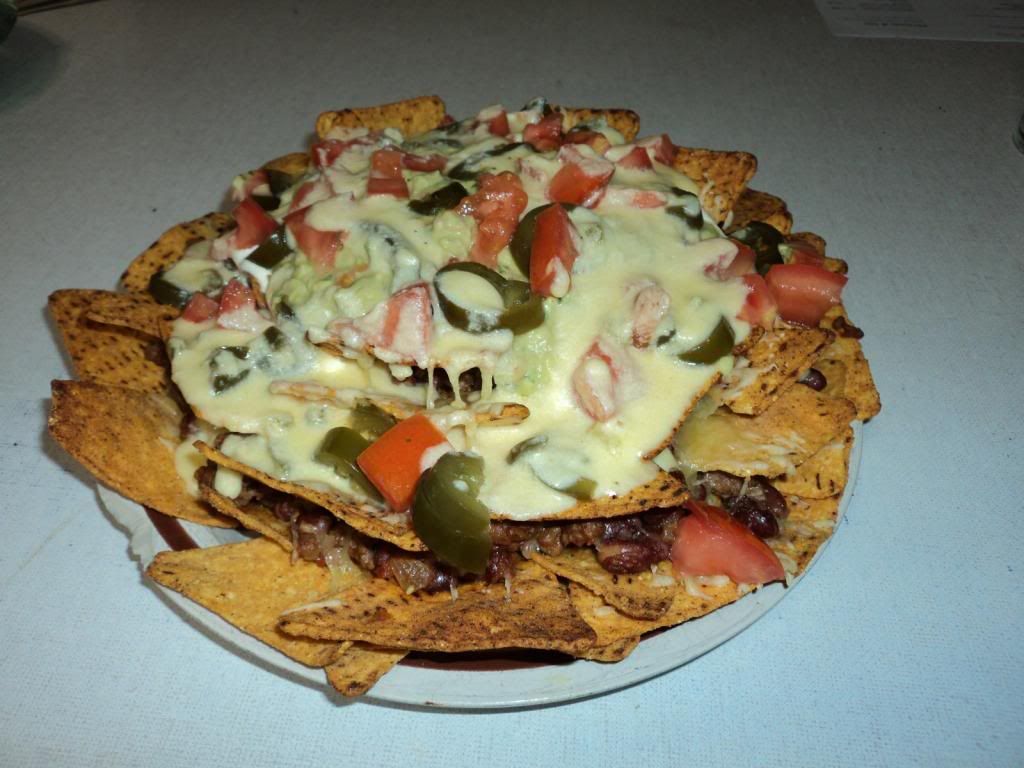 This is how far  I got before throwing in the towel
That's my dinner for the rest of the month taken care of!  
As we all know, Mexican food kicks ass, and thus this can be the official nacho thread. Show us your wizardry! 
Edited by Hells Kitchen, 02 April 2014 - 10:48 AM.