It was late, I had a buzz and got hungry. I had leftover boiled shrimp and bbq so I combined them for a throw together supper. 
I started with a little shrimp box left over from a boil
peeled the shrimp, cut the corn into little wheels and sliced up a sausage from bbq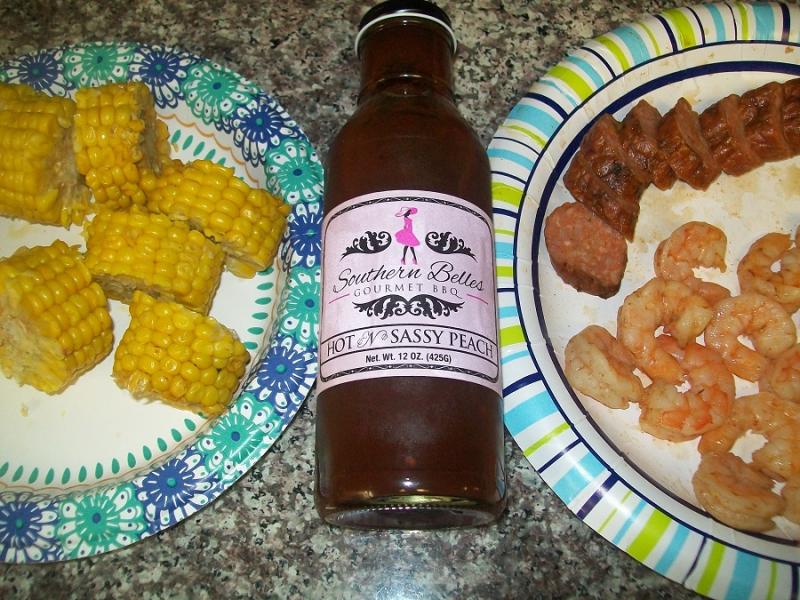 I went for a Mexican street corn thing, I mixed lime juice and mayo for a glaze then topped it with Tajin Lime seasoning. I used Parm cuz that's what I had.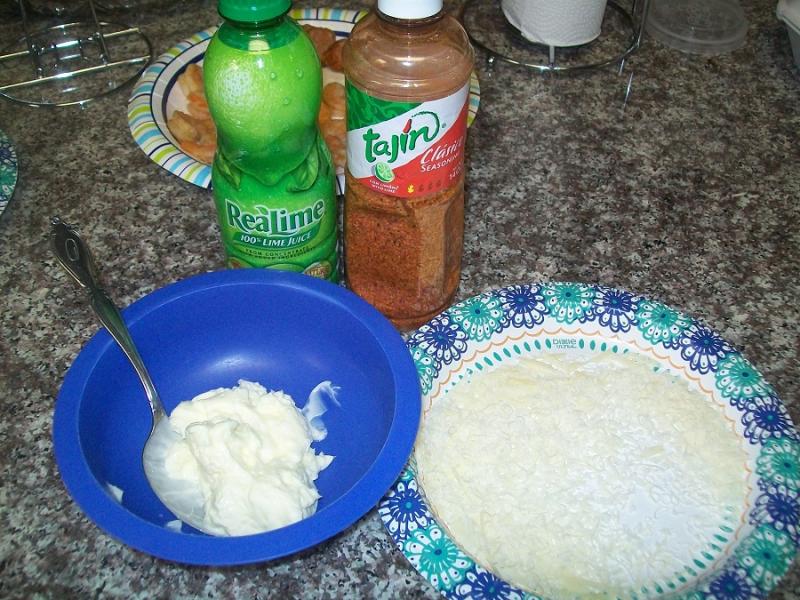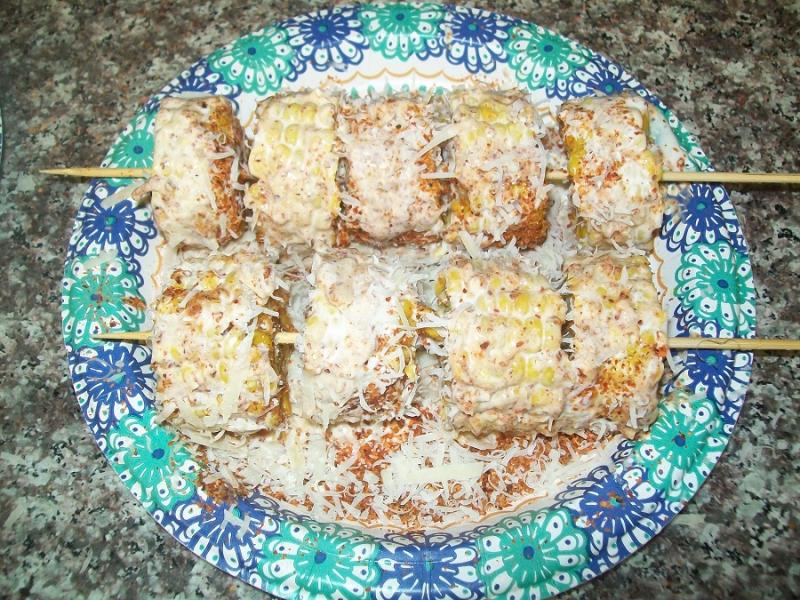 Peeled the shrimp, sliced the sausage and skewed them, drizzled with lime juice and seasoned with One & Done.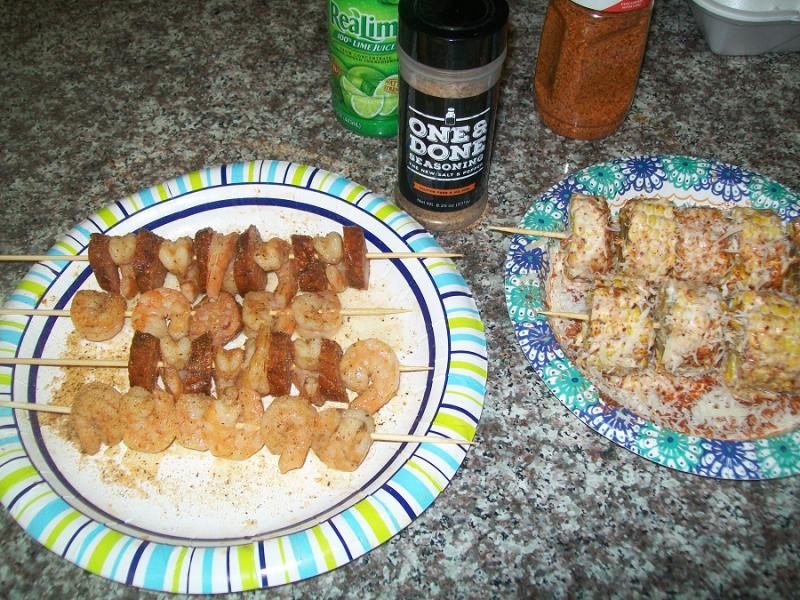 I went out and fired up the gas grill, these don't need to be cooked just warmed and a little color but apparently I'm a dumbass and never clean the grill so the fat/grease from steaks caught fire. It made pretty colors.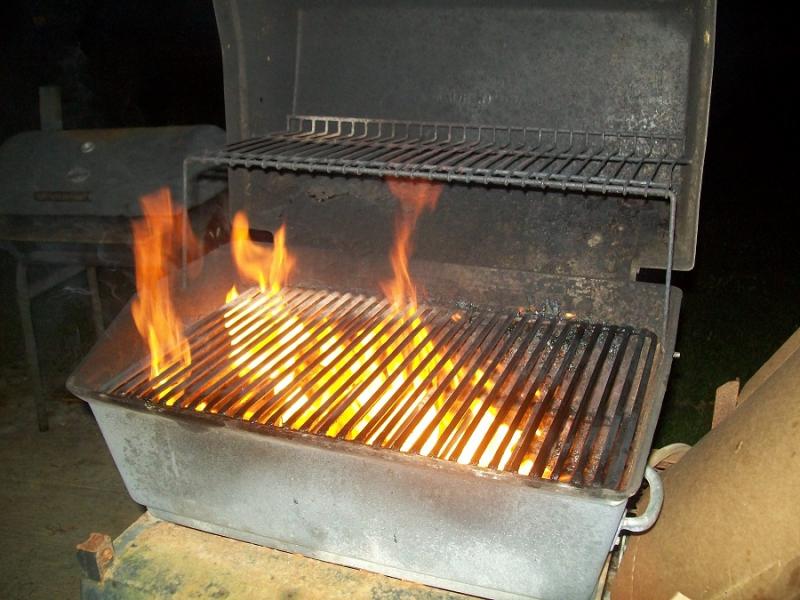 A few minutes on the flames topped with Southern Belles sauce and they're done.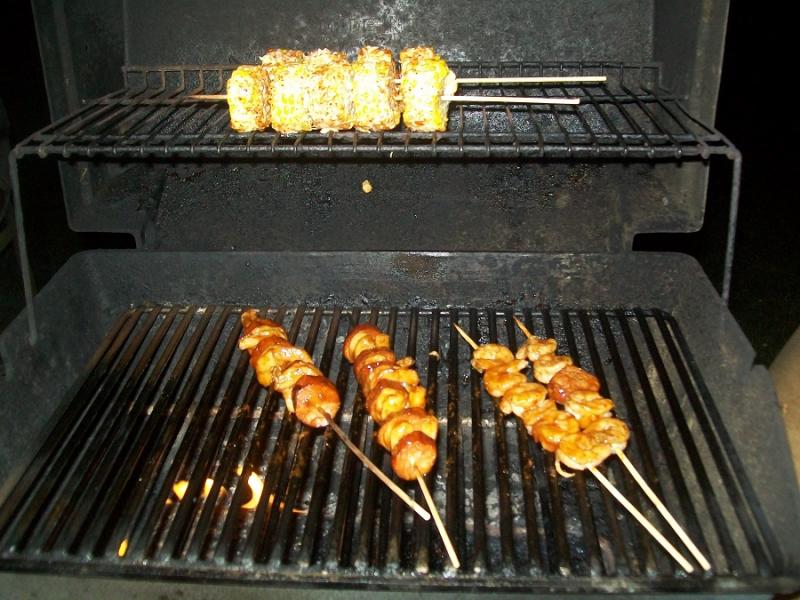 The lime really came through on the corn, I need to try this sober because it was awesome last night.