Happy Father's Day to all the other Dads out there! Hope you're enjoying your day as much as I am!
RIBS!!!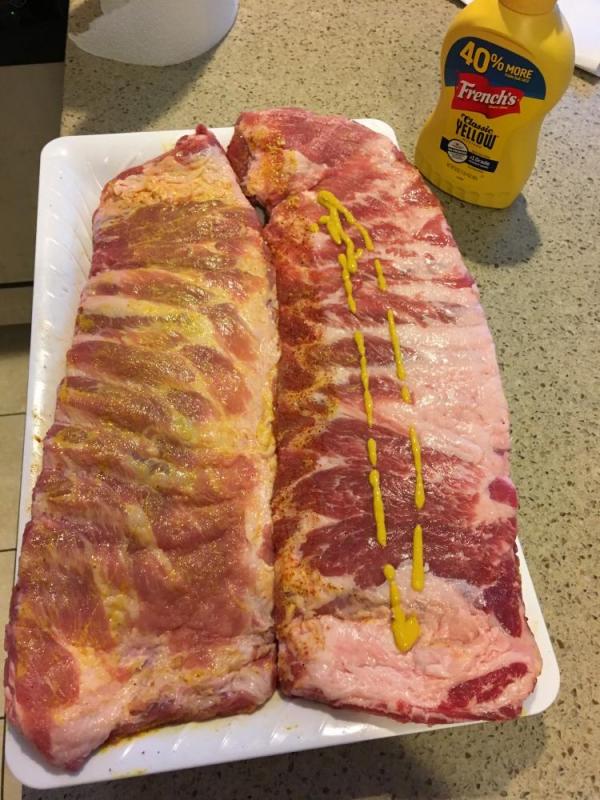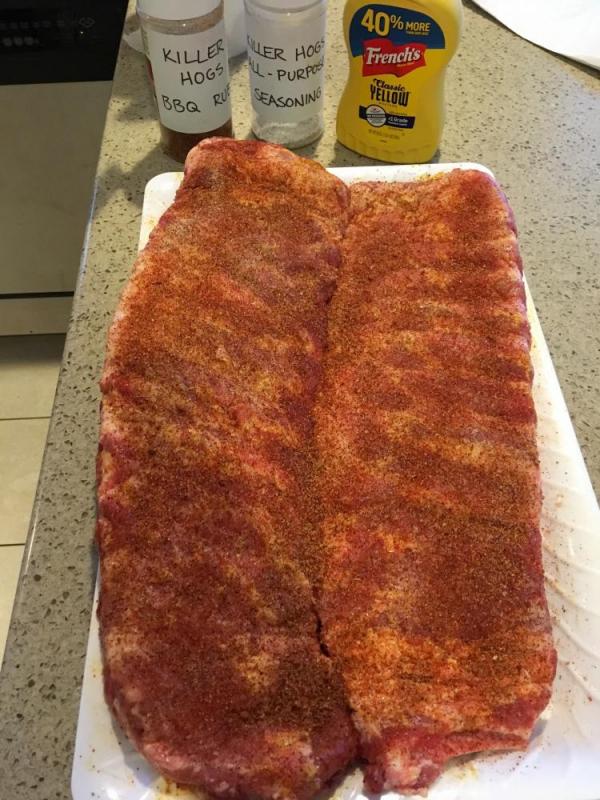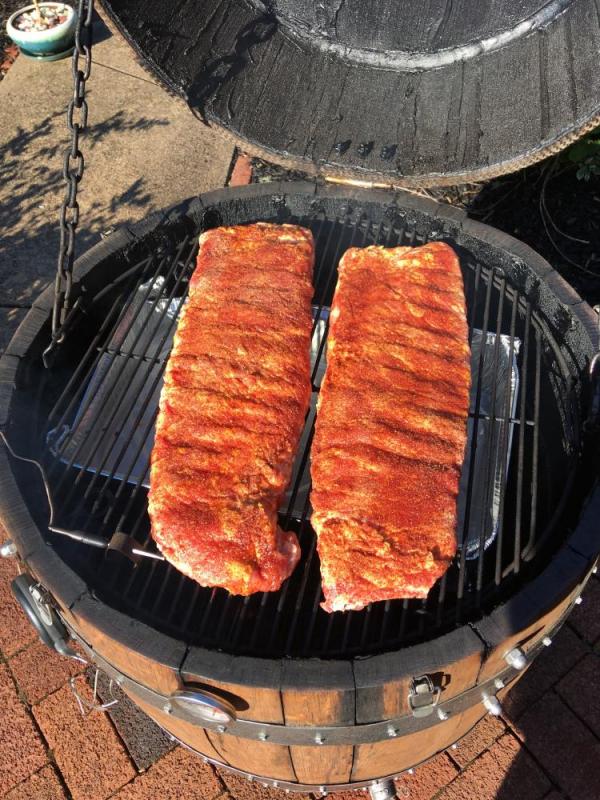 Smoking over chunks of cherry wood at 225*F
After 4 hours, I wrapped them in foil with some apple juice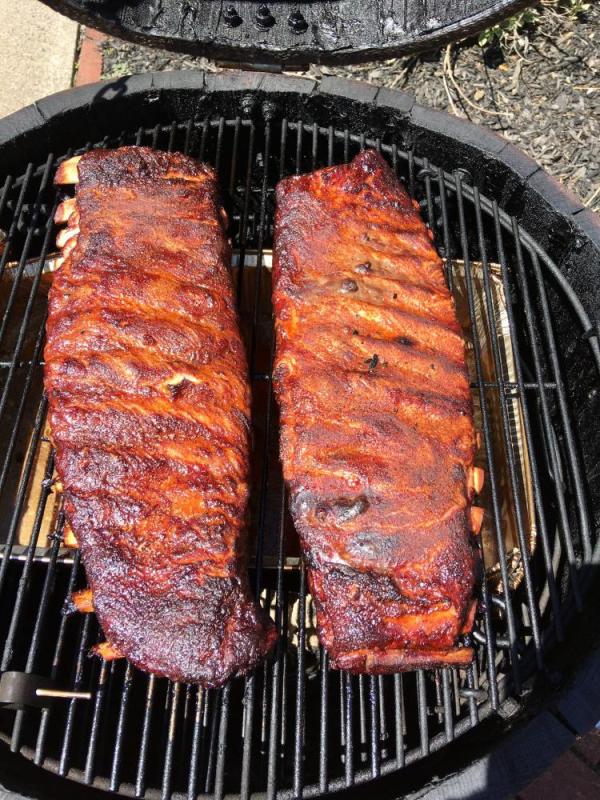 Smoke for an hour, wrapped, then one final hour, unwrapped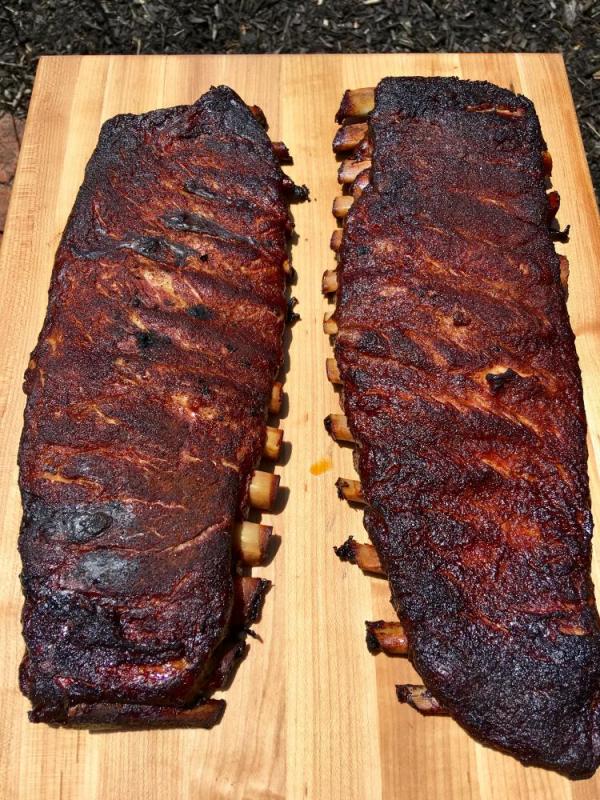 Just a tad over cooked for my liking, but still delicious!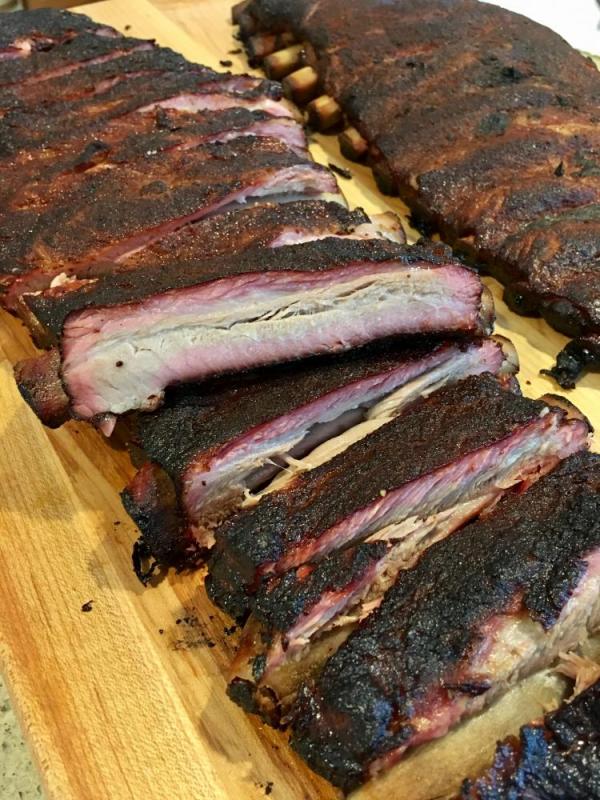 First bite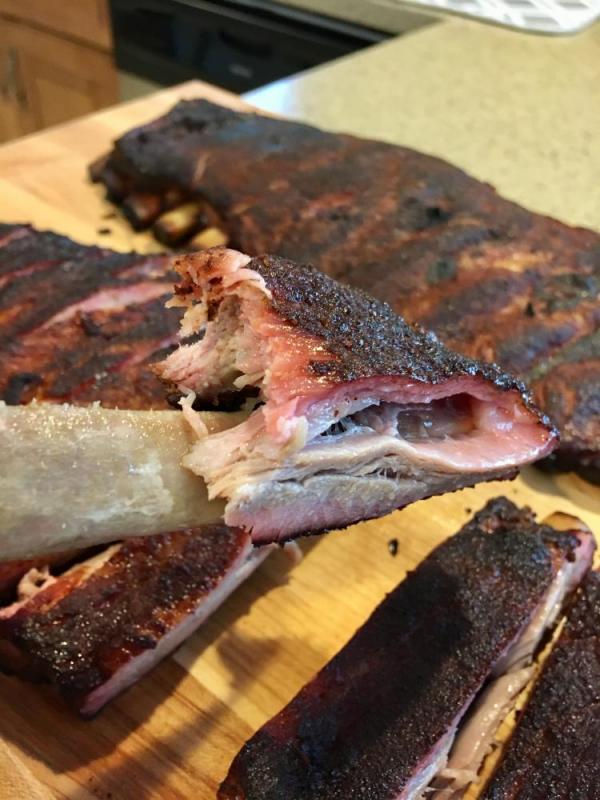 Second bite, lol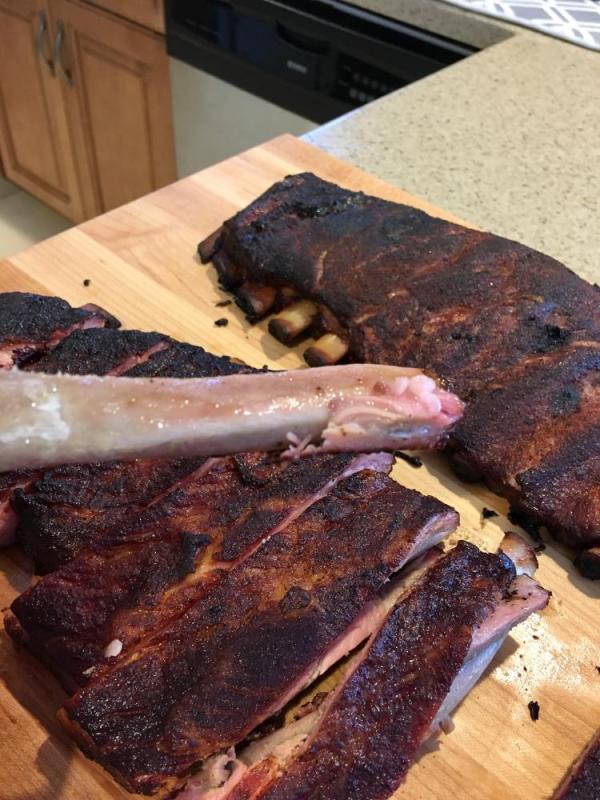 *Bonus pics! (side dish, lol)
Jeff Phillips' "Pig Candy"
https://www.smoking-...=JJK5kK4M899lWb
Thick cut bacon, basted with maple syrup, light dusting of BBQ rub, and topped with brown sugar
Didn't have any "real" maple syrup, so I had to go with what I had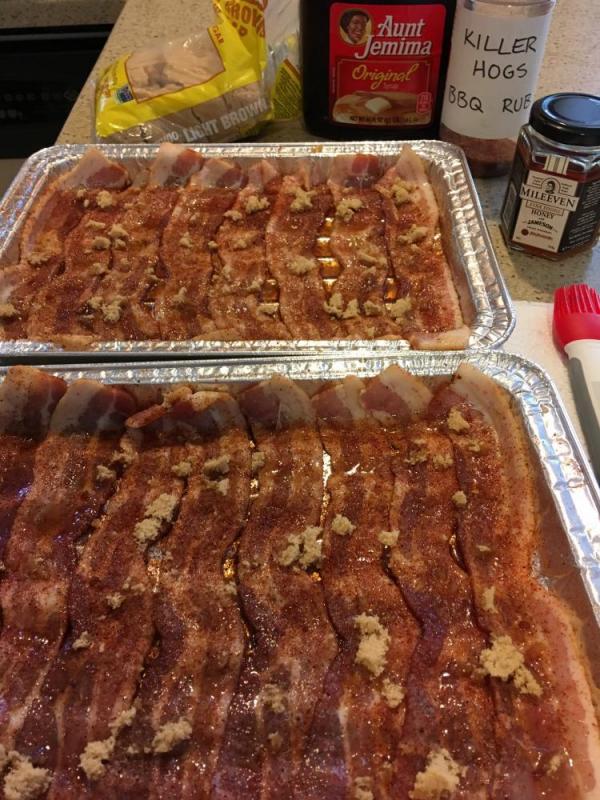 Drizzled with some Jameson honey for good measure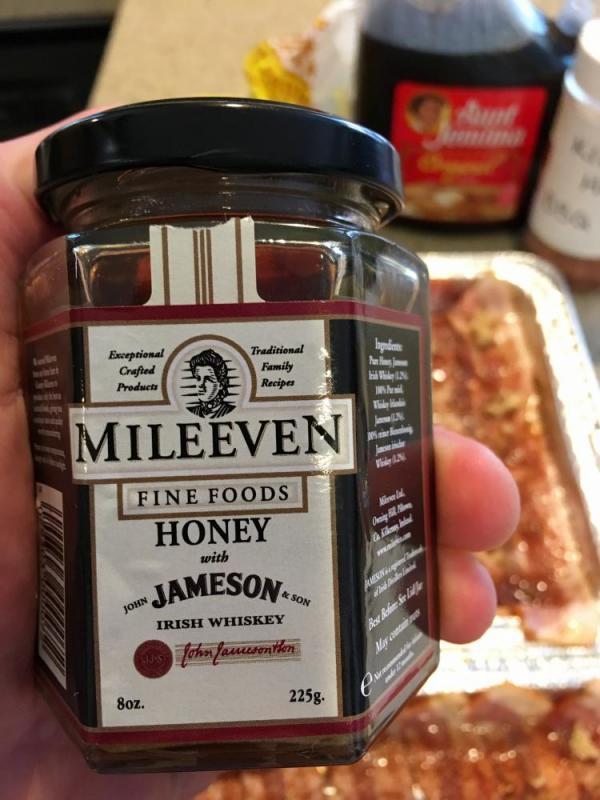 Smoke for an hour, then flip. Sprinkle with some more brown sugar. Smoke for one more hour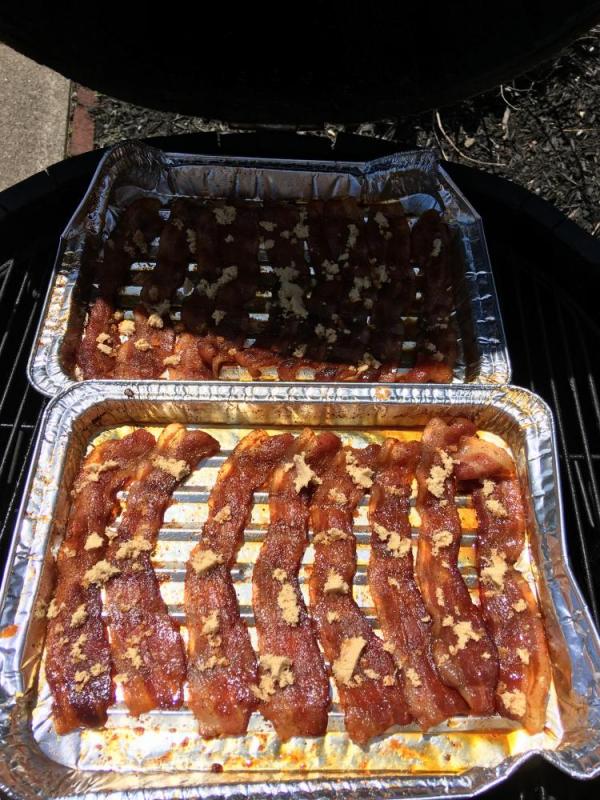 BOOM. Pig Candy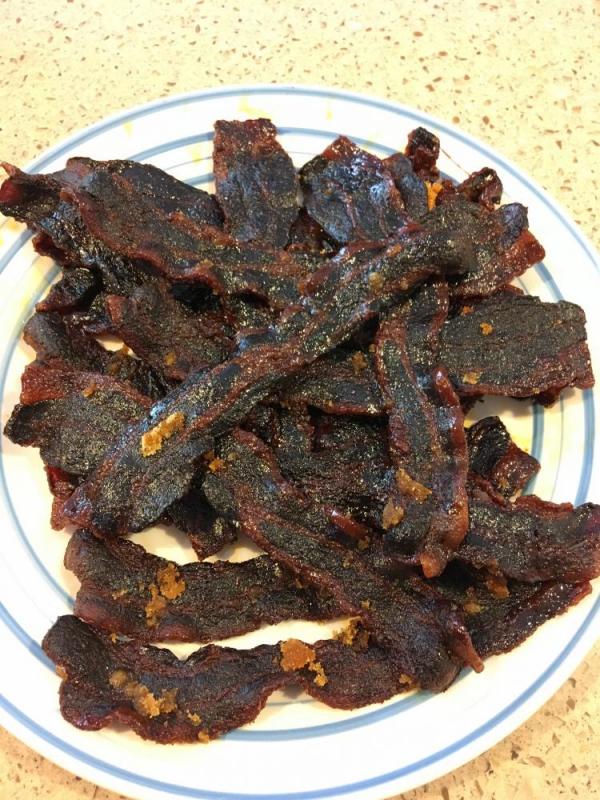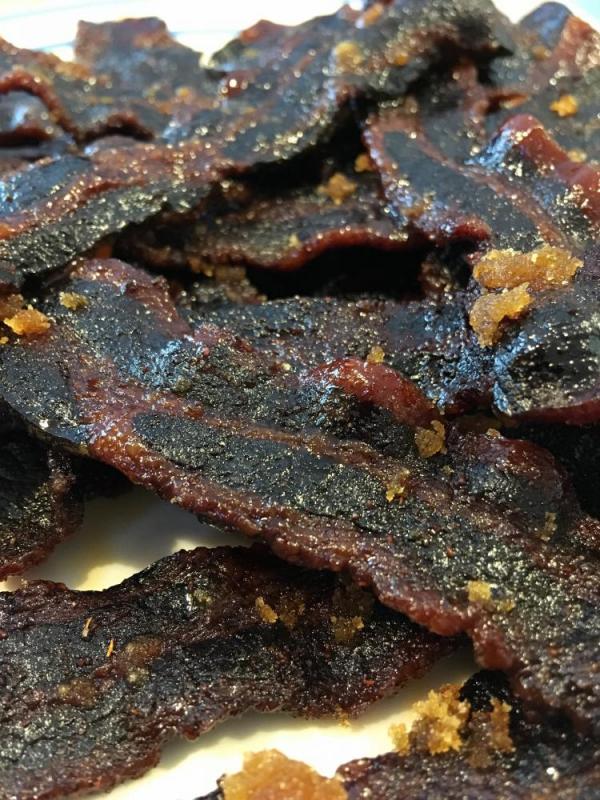 NOM NOM NOM NOM!!!