I purchased two Eye Hortilux FS+UV T5HO lamps from an online retailer.
One end of both lamps is missing some of the phosphor coating. I have not installed the lamps, so they are in the condition I received them.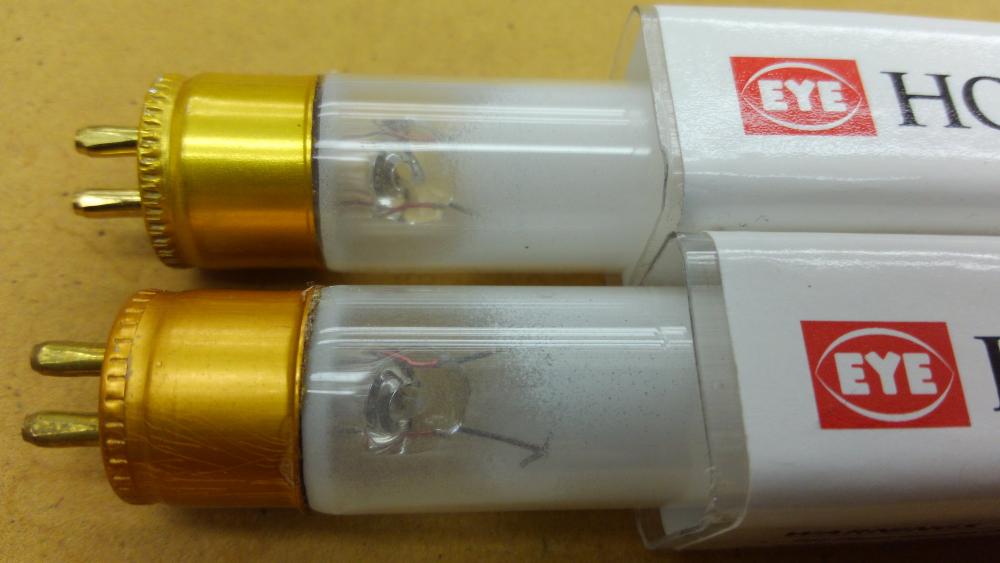 I have asked for replacement or refund, but both the vendor and the manufacturer are resisting, saying the lamps 'should work'.  
My position is; if I pay for a premium product (they are ~$30USD apiece retail), I should receive a first-rate quality product, not something that 'should work'.