I've always had a bit of an artistic background (mostly prefer just pencil drawing), and for the past two years, I've been trying to get creative with pumpkin carving. There's tons of videos online for people who get REALLY into it, using power tools and stuff (jigsaws, Dremel tools, etc.), and a really cool website here:
http://www.extremepumpkins.com/
Actually, if you just search "Extreme Pumpkin Carving" and click on 'Images,' some pretty wild stuff comes up. I don't take it half as serious as the people on there, but it's still a lot of fun.
I did a this "Minion" 2 years ago, but it didn't come out quite as good as this one (pic stolen from Internet), and it made a freakin' mess of my dining room walls before I moved it outside and made a mess on my deck, haha (no matter how slow I had the Dremel going

)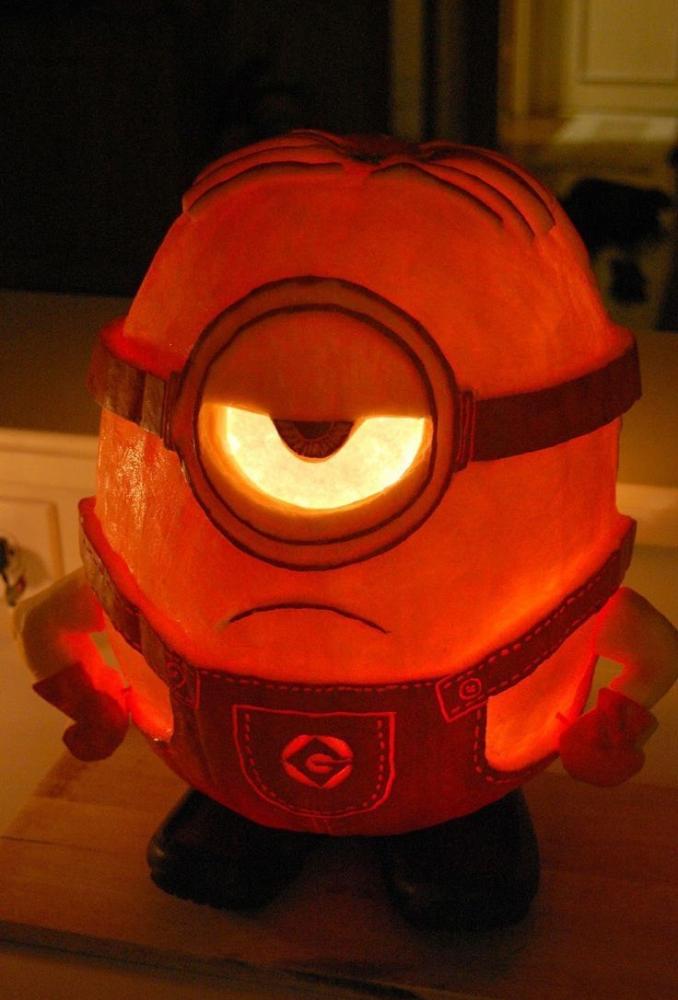 My Minion didn't come out half bad, but I can't seem to find the pics.
Anyway......... I'm not trying to get all Political here (please don't turn this thread into that), but here's the two pumpkins that I personally carved last year:
First, my "TRUMPKIN," hahaha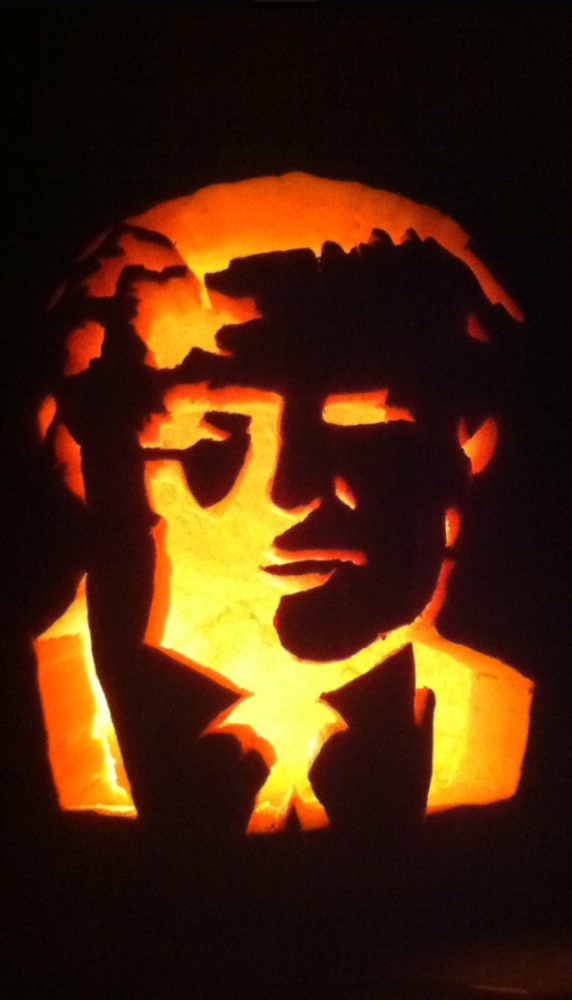 And an indirect nod to Gene Wilder, who passed away last year. "Igor" from the movie Young Frankenstein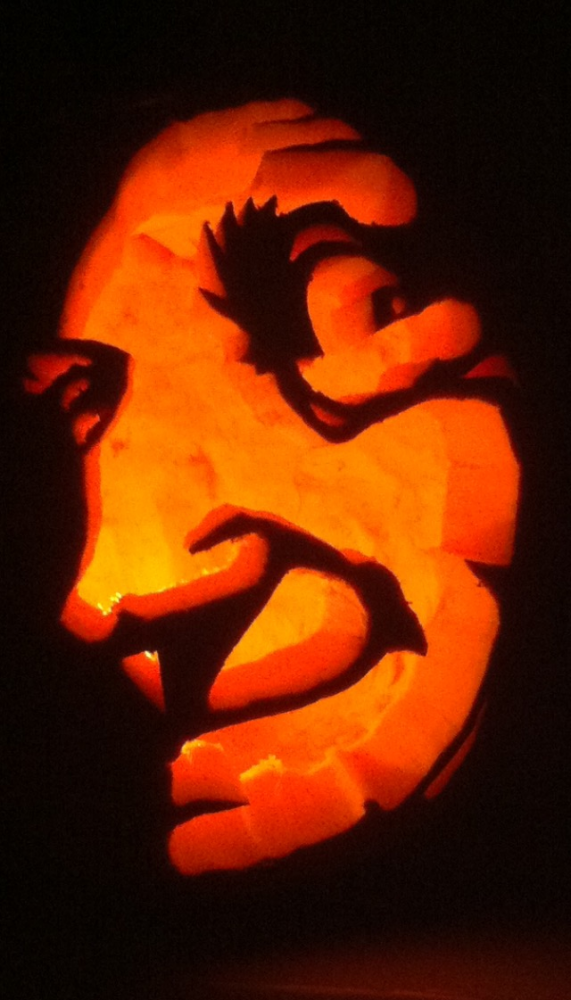 Halloween's right around the corner and I'm looking for ideas for this year? Any input? Anybody else carve pumpkins too?