Just feeling the waters to see if anyone has had any positive or negative cold frame advice they can share. We are looking at moving from uncontrolled outdoor growing to making a more stable enviroment for the peppers. We live in 5a and out last frost is May 1-10th but usually around the 20th this gives us until October 10th to grow outside so approx 153 growing days.
I am wondering how much the CF will extend the season and what some of the pitfalls are.  
I know the last 2 years we have debated shade cloth to protect the plants mid summer as they drop a lot of blossoms when we hit +32c. So I assume the CF will increase the temp even with the doors open and I may need to place shade cloth over it as well? Below is a snippet of our extremes for 2020. (37c = 98f)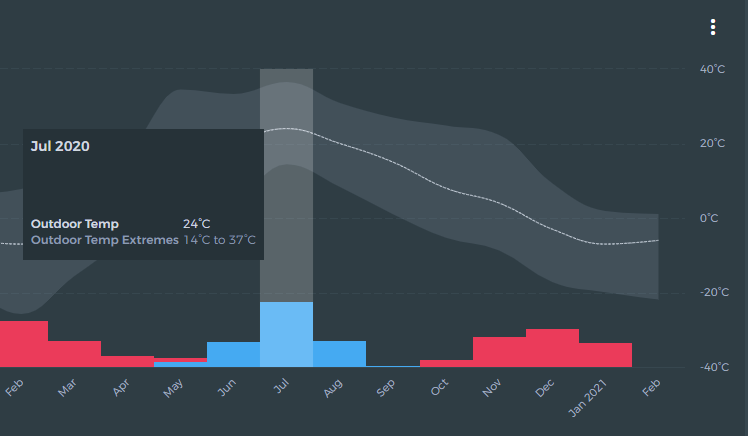 We have already gone ahead and purchased a cheap and cheerful cold frame online during a mid winter sale but I know it wont last forever based off the supplier and the quality of the product. Our plan is to build it and see if the metal housing can be left outside year long but the poly outside we will bring in every fall. I highly doubt the poly outside will hold up in -37c  (-34.6f) temps and all the snow we get.  
With this I have purchased a remote humidity and temp monitoring device and configred it for a range of Temp: 15c-27c (59f-80f) , RH: 50%-70%. 
Would these conditions be optimal for the peppers or would there be a better range.