Filling:
1 large can of sliced peaches
1 bag frozen blueberris
1/3 cup honey
2 Tbls corn starch
1 Tsp. each cinnamon and ground ginger
1 Tbls vanilla extract  
Gently fold all ingredients together and set aside.  
Batter:  
3/4 sugar
2/3 rds cup all purpose flour
1/2 Tsp salt
2 Tsp baking powder
1/2 cup milk  
MIx together until smooth.  
You will also need 1 stick of butter.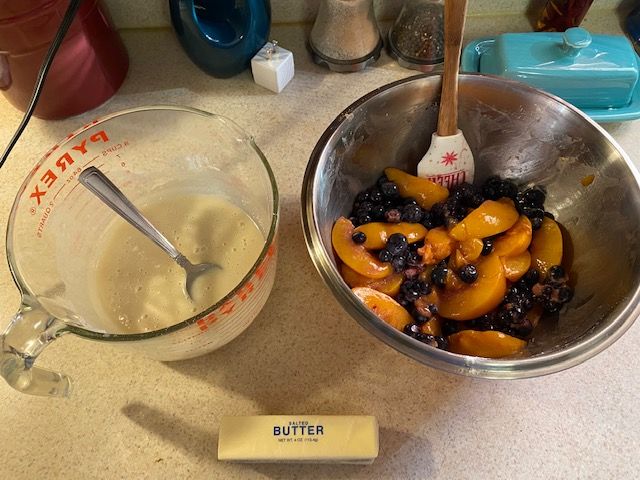 Preheat Dutch oven to 350 degrees and then add in the stick of butter until melted. Also rub the butter u he side of the Dutch oven  
Pour the batter into the center of the melted butter. Do not stir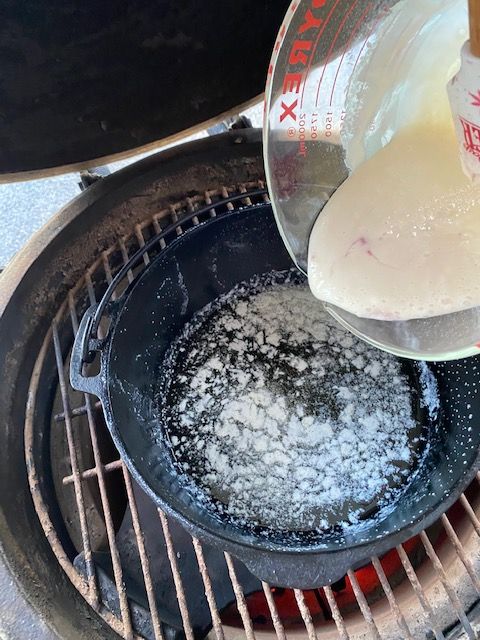 Spoon the fruit moisture on top of the batter. Do not stir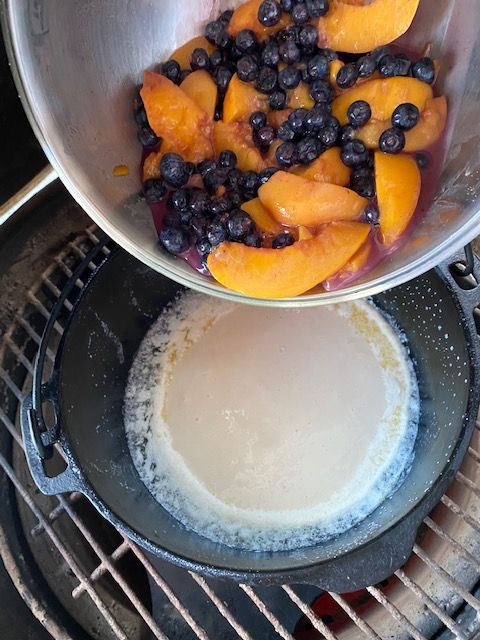 Place lid on Dutch oven and cook for 1:00 to 1:15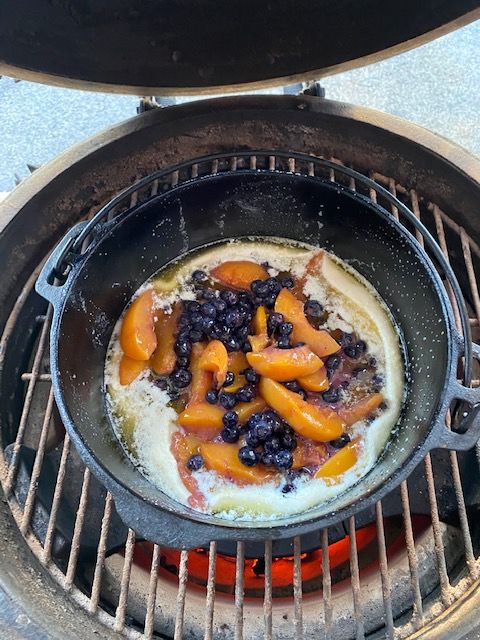 Next time I need to remember to get vanilla ice cream as that would have really set dessert off.