Hi Guy's
The sun god has been smiling down in us here in Scotland this Easter weekend it's a blistering 14 oC outside today and in the high 20's inside my greenhouse.
Here's a few pictures of my Easter chocolates

................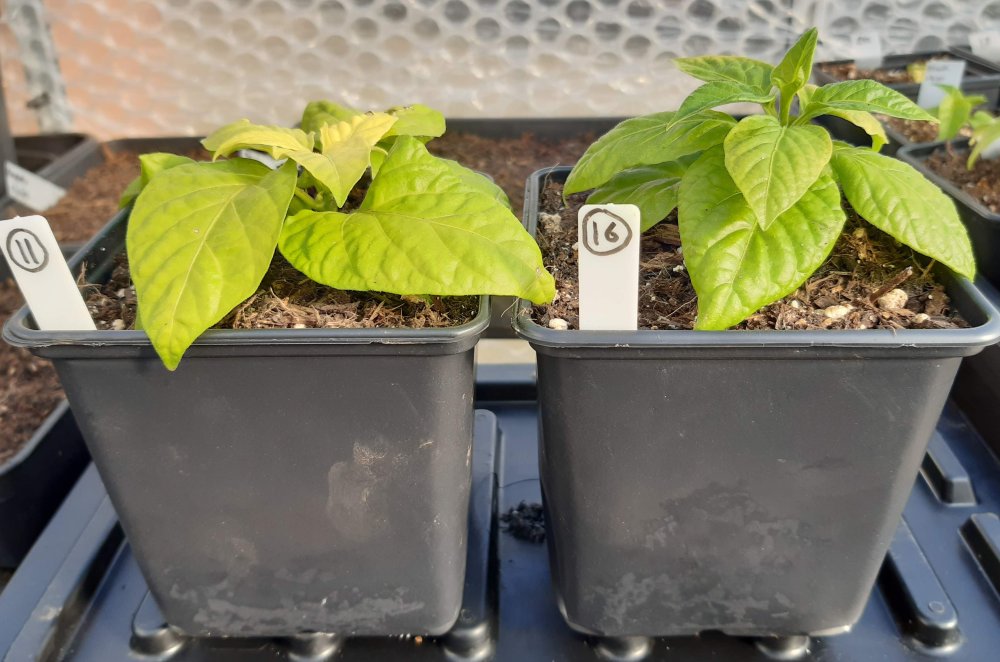 11 = 7 Pot Douglah and 16= Chocolate scotch bonnet (WHP)
15 = Chocolate Habanero........this plant was the only one I kept from 3 packets of seed from 3 different sources ! Either didn't germinate or were weak, frail, feeble

this plant is a similar age to the plant's above !! I'll soldier on as it look healthy but way behind it's class mates ??
The Jamaican hot chocolate habanero next to it is way way younger I've a few all seem strong vigorous and are growing at a much faster rate the the Chocolate Habanero.
The Black king Naga is a beast ! It's the youngest of these 6 plant's extremely vigorous indeed I've high hopes. The chocolate Scotch Brains F3 was a freebie from White hot peppers I wasn't going to sow but then I thought what the heck

I also have one more a late sown "chocolate" a small Habanero from seaspring seeds "Hot chocolate" a small Habanero and mild at 140,000 shu...........
How's your Easter chocolates.................??
Happy Easter to you and yours
Stephen