Just for fun - I wanted to try out a variety of peppers with different heat levels in wing sauces. Franks-style.
Found a recipe online. I don't know how close it approximates Franks but it's about the same ingredient-wise. Did a jalapeno run that tastes a good bit different, not sure if it's the peppers or the recipe. Either way it tastes ok so I'm keeping the base.
* 10 oz. peppers
* 1/2 cup rice vinegar
* 1/4 cup water
* 1 tsp salt
Blend it all and ferment for 7 days, blend again finer, then strain.
Pretty simple at least.
So here we have them after step 1 (caps are on loosely)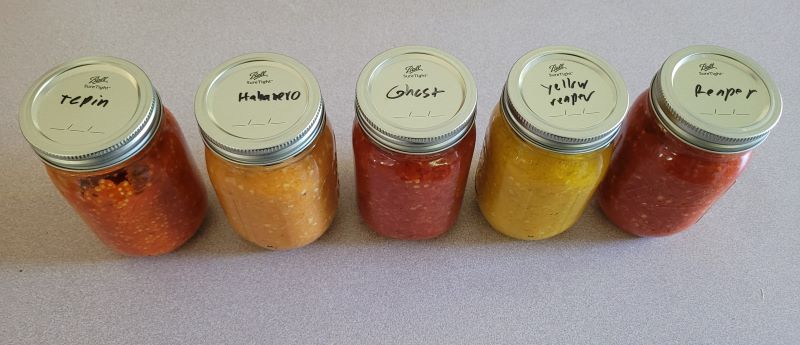 Wings next week! Sauces served as dips, try them progressively up the scale.