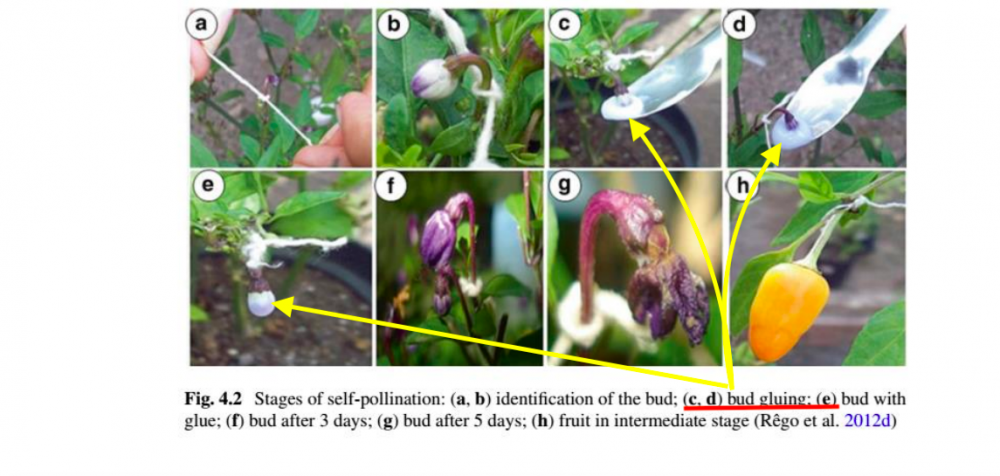 This cross is arguably one of the best documented hybrids I've seen.... currently a work in progress.  
I've got entire albums showing the conception of this ones parents, this one, and so on.... This is the cross that started it all, so you can tell there are variegated genes in this C. baccatum hybrid. F2 seedlings have already proved that out yet again though
Next, we have the baby, C. annuum 'Variegata' x C. baccatum 'Sugar Rush Peach' where we cross it again back to Sugar Rush Peach.
And it continues to get more exiting as you see the fruit mature
https://www.youtube.com/watch?v=IER0PYBaVhU
All I ask is that you send me a ripe fruit back from this cross folks if you get lucky and get yours to germinate. If you are overseas, send a fruits worth of seed back and pay $3 for postage.  
Seeds are coming from the states.